Elizabeth Sheehan, Founder and Co-Chair
Elizabeth is an early stage investor in solutions that improve health care access and reduce inequality. As an emergency room clinician and health economist, Elizabeth worked in Africa and Asia for two decades, where she saw how the gap in health care services at the community level led to poor health and perpetuated cycles of poverty. Working as a Physician Assistant in emergency rooms on the lower east side of Manhattan in the late 1990's at the peak of the HIV/AIDs epidemic to the minefields of Cambodia, Mozambique and Angola, Elizabeth saw how simple interventions saved lives but those interventions were nearly impossible to deliver in resource-poor settings due to supply, capacity, and infrastructure issues. Equipped with a public health degree, she worked for USAID on a primary health care reconstruction project in post-war Mozambique and later Angola. Ten years ago, she co-founded Care2Communities (C2C), a non-profit social enterprise that delivers comprehensive primary health care in Haiti via a "one stop shop" solution. Today, C2C operates six primary health care clinics in direct partnership with the Haitian Ministry of Health, treating over 80,000 patients a year. Always curious, Elizabeth seeks out learning networks and has been a member of Threshold Foundation for 31 years, the New England International Donors (NEID) and Summit Powder Mountain. She has been a member of the executive board of Women Moving Millions to support the activation of over $1Billion dollars to the causes of women and girls. Fundamentally believing that no one person can truly affect change, she joined Co-Impact as a founding community member. In doing so she brings her passion, experience, and interest in working with others to leverage what's working, build across systems, and fund large-scale initiatives that affect change to create a more equitable world.
James Quinlan, Co-Chair

Peter Urbanczyk, Director
Peter has enjoyed a 30-year career in Finance focused on Emerging Markets. He has traveled extensively throughout the developing world and has worked to finance companies and countries in over 25 countries during his career. Currently, Peter is CEO of Sberbank_CIB, USA, Inc., the U.S. broker-dealer of Russia's largest bank. Peter comes from a Washington, D.C. family which has long championed social justice issues. C2C's focus on sustainable health care in developing countries perfectly matches Peter's personal and professional interests. He graduated from the College of the Holy Cross with a B.A. in History in 1982 and from Columbia University's School of International Affairs in International Finance in 1984.

Sally Ourieff MD, Director
Dr. Sally Ourieff brings over twenty years of experience as a physician, corporate leader, and international nonprofit founder to her work as an executive consultant and coach. As founder and CEO of Translational Consulting, she focuses on executive performance in the healthcare, life sciences, and pharma industries as well as in retail, higher education, and finance. Sally is also a consultant and physician leadership coach for the Heller School of Social Policy and Management at Brandeis University and a senior advisor to the Institute of Coaching at Harvard Medical School. Sally began her career as a child and adult psychiatrist. She held leadership positions in a variety of healthcare settings including Associate Medical Director of Merit Behavioral Healthcare Corporation, and Medical Director of several hospital clinical units and community mental health agencies. Prior to medical school, Sally worked as a journalist. She then combined her journalism and medical background as an on-air radio host for Talk America, script advisor for Warner Brothers television (including ER and The Client), and on-air host for WFXT original programming, one of which won a regional Emmy award. In addition to Sally's executive consulting work, she is also co-founder of Hatun Runa, a nonprofit that supports medical and educational development in the Peruvian Andes above the Amazon Basin. Sally received her BA in Human Biology from Stanford University and her MD from Harvard Medical School. She lives outside of Boston with her husband and three children.
Marie Marthe Saint Cyr, Director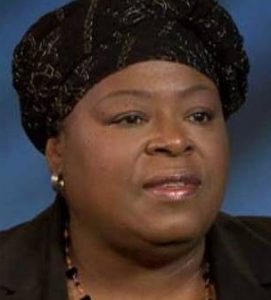 Marie Marthe Saint Cyr was born in Haiti, speaks fluent Haitian Kreyol and has a long history of working hand-in-hand with grassroots organizations. Ms. Saint Cyr is currently the Executive Director of The Lambi Fund, a nonprofit organization providing financial and other resources to community-based organizations that promote the social and economic empowerment of the Haitian people. Ms. Saint Cyr was the founding Executive Director of Iris House, a center for women with HIV/AIDS in Harlem, has served as the Deputy Commissioner of Human Rights for the city of New York and headed the New York AIDS Coalition. Throughout the years, Ms. Saint Cyr has participated in the governance of many organizations as a member of the board of directors for the National Minority AIDS Council, MADRE and the Lambi Fund of Haiti. She also holds a Bachelor's Degree in International Affairs, a Master's Degree in Social Work, and Middle and Executive Management certificates from Columbia University's Non-Profit Management programs.
Carmel Shields, Director

Carmel Shields is the Executive Vice President of Shields Health Care Group and Director of ProCare Medical Equipment Maintenance and Service. Prior to joining Shields she was a Fiscal and Legislative Analyst for the House Committee on Ways and Means, Commonwealth of Massachusetts. She currently serves on the board of various not-for-profits including Yawkey House of Possibilities, Board of Overseers of Boston Children's Hospital and the Council of the Connors Center for Women's Health and Gender Biology, Brigham and Women's Hospital and is a former trustee of Stonehill College and CRUDEM. Carmel is a graduate of Boston College and earned an MBA from Northeastern University, graduate degree in Environmental Law, University of Sydney (AUS) and law degree from New England School of Law.
Robin Reed, MD, Director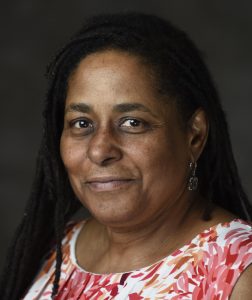 Dr. Robin Reed is an internal medicine physician whose career has been focused on primary care, public health and community service. Her training began at Columbia University's Harlem Hospital Center in NYC, and led to her clinic position at Shattuck Hospital, a state-run safety net hospital in Boston. There, she held leadership roles such as Director of Ambulatory Medicine, Liaison to Mattapan Community Health Center (a clinic that serves primarily Haitian Americans), and ultimately Chief of Internal Medicine. Dr. Reed is currently Assistant Professor of Medicine at Tufts University PA Program. In joining C2C, Dr. Reed endeavors to bring her extensive experience clinical medicine, public health and community engagement to others on a global level. She received her Bachelors in Psychology from Stanford University and her Doctor of Medicine from New York University.
Constance Eagan, Director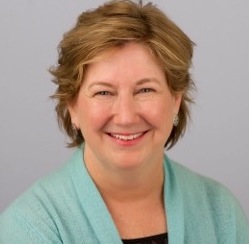 Connie is a risk management executive with 35 years experience in the financial services industry. Most recently with Bank of America, Connie's expertise includes the development and implementation of governance, policy, data and reporting platforms to actively manage commercial credit risk. Connie also has extensive experience in sales, client development, and relationship management. As a member of the College of the Holy Cross' Board of Trustees, Connie brought her professional skills to Committees on Finance, Development, and Student Affairs. She led the College's nationally recognized annual giving campaign for five years. In 2013 Holy Cross recognized Connie's contributions by awarding her its In Hoc Sign award for distinguished service. She graduated from the College of the Holy Cross with a Bachelor of Arts, cum laude, with a major in Classics and attended Trinity College, Dublin, Ireland. Connie is a resident of New York City and West Stockbridge, MA.
Claire Dillavou Jarashow, PhD, Director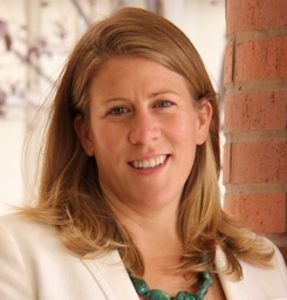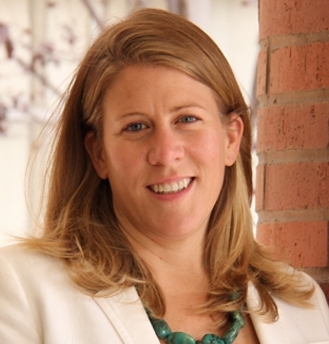 Dr. Jarashow brings over fifteen years of experience in international development and public health. Her work has been largely shaped by her early years as a Peace Corps Volunteer in rural Nicaragua working with adolescents and women on reproductive health issues and micro-finance projects with woman's cooperatives. She has worked for various international NGOs in Latin America, the Caribbean region, and Africa integrating health programming (specifically malaria and HIV) and economic development programs. She has worked as a Strategic Information Advisor for CDC Namibia, served as Deputy Country Coordinator for the President's Emergency plan for AIDS Relief (PEPFAR) in Namibia, been the Implementation Science Advisor for various country programs at I-TECH, and consulted for the World Health Organization. In 2012, she was awarded a Bill & Melinda Gates Foundation Grand Challenge Exploration Award to develop biodegradable vaccine packaging to reduce the waste burden in developing countries. Currently, she is in the Epidemic Intelligence Service at the CDC, working with the Los Angeles County Department of Public Health. Claire received a BS in Cognitive Science from Vanderbilt University, a MPH from Columbia University, and a PhD in Epidemiology from UCLA.
Rick Dwyer, Director

Rick is a co-founder of halix.io llc, a recent startup focused on building a technology and service platform to help small businesses succeed. Halix.io is his third startup in a career as a software developer and entrepreneur that's spanned over 25 years. Between building companies, Rick worked at Ford Motor Company, Apple, Follett Corporation, and most recently spent a few years as a stay-at-home dad – the best and toughest job he's ever had. Rick is excited to use his energy, talents, and resources to help make the world a better place. He received his undergraduate degree in Applied Math from Harvard University and his Master of Business Administration in Entrepreneurial Management at the Wharton School of the University of Pennsylvania. Rick lives outside Boston with his wife and children.
Glenn Paredes, Director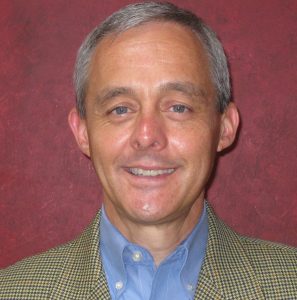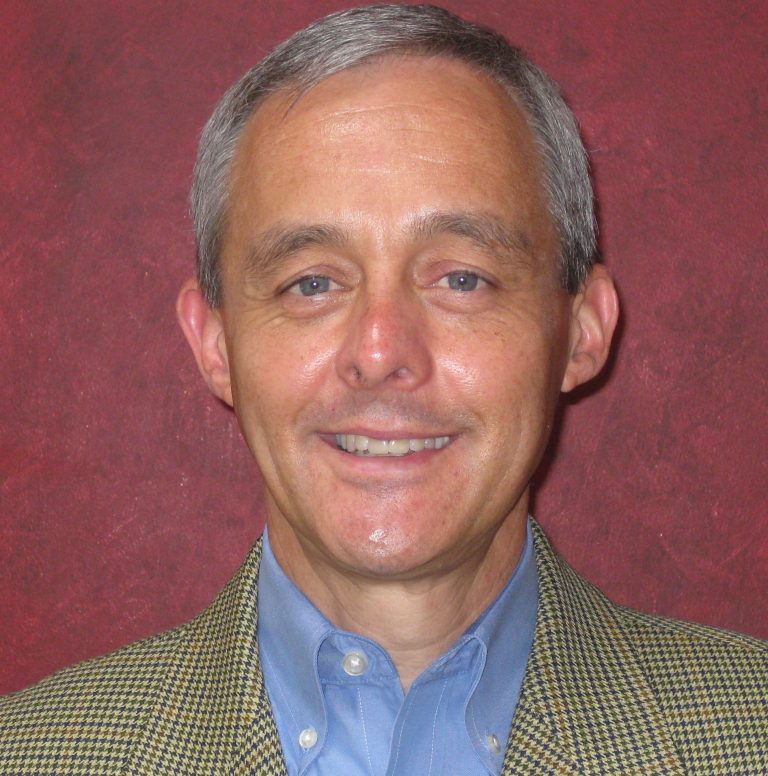 Glenn Paredes is a business leader out of the high tech industry interested in applying his experience to help advance the success of mission-driven nonprofits and social impact businesses. He is a seasoned general manager and operations leader with a broad spectrum of operational and leadership experience gained during his nearly 20 years in the high tech arena and seven years in management consulting. Glenn has a successful track record of solving complex business problems to enable companies to scale-up and improve operations, increase profitability, and capture new market opportunities. He is certified in Six Sigma and a practitioner of the LEAN methodology as a means to increase customer value while progressively enhancing process scalability and effectiveness. Enabling and driving business transformation has been a central theme throughout his career in high-velocity businesses and markets. He is currently supporting social impact ventures as a Business Mentor for non-profits and social enterprises in the Social Innovation Forum's (Boston) Mentor program. This advisory work focuses on growth strategy, scaling up operations, leadership, and organization development. Most recently Glenn was the EVP & General Manager of ELM Solutions – an enterprise software business unit within Wolters Kluwer. Previous leadership roles include serving as SVP of Global Operations for Nuance Communication and multiple VP level roles at EMC Corporation (now DELL Technologies) spanning general management, global business operations, acquisition integration, emerging markets, global centers of excellence, real estate, professional services and customer service. Glenn has an MBA from Northeastern University and a BA from the College of the Holy Cross.
Kelly Dougherty, Director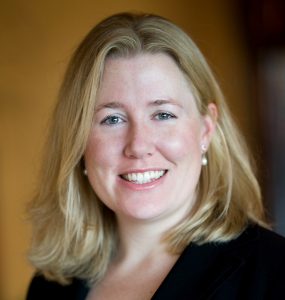 Kelly Dougherty has nearly 20 years of health care management and leadership experience, and currently serves as the Vice President of the CardioVascular Center (CVC) at Tufts Medical Center in Boston, MA. In partnership with the CVC's physician and nurse executives, she oversees a service line encompassing cardiology, cardiac surgery, vascular surgery and interventional radiology services, 60+ physicians and 500+ employees. Prior to this role, Kelly held a number of consulting and hospital management positions, focusing on optimizing health care operations and developing and executing strategic initiatives. She is actively involved in her alumni associations and professional societies. Kelly has served as Secretary of the Alumni Association of the Chan School, and regularly participates in career-related and first-year orientation panels. She participates as an alumni interviewer for her undergraduate alma mater as well as for the Princeton-in-Asia program. She is an active member of the American College of Healthcare Executives and the New England Society for Healthcare Strategy. Kelly received a Master of Science degree in Health Policy and Management from the Harvard T.H. Chan School of Public Health and a Bachelor of Arts degree in Philosophy from Princeton University. She is currently a fellow in the Massachusetts Health and Hospital Association's Leadership College and is a former Fellow of the Emerging Leaders Program sponsored by UMass Boston's Center for Collaborative Leadership.
Kim Wilson, MD, MPH

Dr. Wilson's work has focused on improving health care for underserved populations domestically and internationally. In Boston, Dr. Wilson has combined clinical care to underserved families with implementation of programs to improve health for children with chronic illness. Her international work grew from her clinical pediatric practice in Boston working with transnational families from the Dominican Republic. Internationally, Dr. Wilson has led a maternal and neonatal training and quality improvement program at hospital facilities in the Dominican Republic. Her current work applies the technology of mhealth to quality improvement, using cell phone based protocols as decision aids to improve newborn health care in Tanzania. Dr. Wilson teaches at Harvard Medical School and School of Public Health with a focus on global maternal child health and social determinants of disease. In addition, she developed and directs the Global Pediatric Fellows Program at Children's Hospital Boston, with pediatric fellows working in Haiti and Rwanda.
Richard A. Sugarman, JD, MBA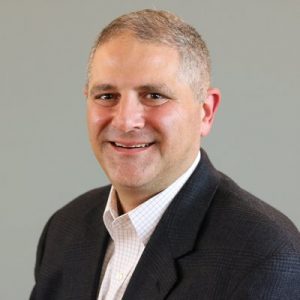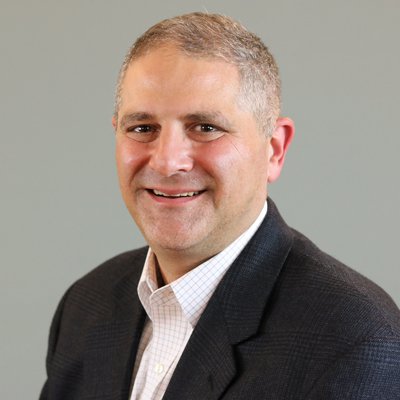 Richard A. Sugarman is a Deputy General Counsel at Boston Medical Center, an academic medical center which serves as the region's largest safety net hospital and busiest trauma center. Rich's legal practice focuses on a wide range of legal issues affecting the hospital and its affiliated providers. He also serves in the United States Army Reserve as a judge advocate officer and currently commands the 214th Legal Operations Detachment which is headquartered in Minneapolis, Minnesota. He deployed to Iraq in 2011 as the senior legal counsel to the commander for all Army medical units in Iraq. Rich also is an adjunct faculty member at Boston University School of Law. Rich received his Juris Doctor from the George Washington University Law School, a Master of Business Administration from Colorado State University, a Master of Strategic Studies from the U.S. Army War College, and a Bachelor of Arts from the University of Massachusetts – Amherst. Rich serves on the UMass Amherst Alumni Association Board of Directors. He is a fellow of the Massachusetts Health and Hospital Association's Health Leadership College.
Emeritus Board
Gerald Sheehan, Director

Gerald Sheehan is the President of L. Knife and Son, Inc. a fourth-generation, family-owned business that distributes alcoholic beverages in 5 states. Gerald has owned and operated the company for 50 years. The company established a foundation 20 years ago which makes charitable grants in the communities where the various companies conduct business. Total grants amount to over 14 million dollars. He was recognized as Man of the Year in 2005 by the Road to Responsibility Inc. and is a graduate of Holy Cross College and the United States Marine Corps.
Dave Adams, Director

Dave Adams is the President of Patriot Urgent Care, LLC, the management company of the AFC Doctors Express Urgent Care centers in Waltham and Burlington, Massachusetts, where he also runs day-to-day operations of the Company. Prior to launching these Doctors Express Urgent Care medical practices, Dave spent several years with Suffolk Construction in Boston, MA, most recently as the Vice President of Operations where he was responsible for operations and financial management of nearly $1 Billion of commercial, residential and retail construction projects for the company's Northeast region. Captain Adams also served around the globe for nearly a decade as a commissioned officer in the United States Marine Corps, both as a leadership instructor and as an Assault Amphibian platoon commander. Dave graduated with a Bachelor of Arts Degree in History from the College of William & Mary where he was the recipient of a four-year athletic football scholarship. Dave also holds a Master of Business Administration degree from the Tuck School of Business at Dartmouth.
Milton Millman, Director

Milton is a New York-based partner of Goldman Sachs (GS) serving as the Global Chief Operating Officer (COO) and Global Chief Financial Officer (CFO) for the Special Situations Group. Milton also serves on committees within GS and boards of companies affiliated with GS. A former Senior Manager for Arthur Andersen & Co. in Houston, Texas before he was appointed Vice President of International Operations for Archon Group, a real estate asset management company. From there, he took the role of finance director and COO of Trillium Investment Group, a London-based affiliate of GS. From London, Milton went to Tokyo, Japan, serving as the CFO for GS Asian Special Situations Group. He received a BBA from the University of Texas at Austin.
Mona Eliassen, Director

Mona Eliassen has been an industry leader in the technology staffing solutions industry since the 1990s. She developed Eliassen Group's strategic direction right through the development of eClinical Solutions and developed clients ranging in size from Internet startups to Fortune 1000 companies. Considered a woman entrepreneur pioneer, Mona has been chosen as a finalist for Ernst & Young's "Entrepreneur of the Year" awards, been inducted into the Women's Business "Hall of Fame" and selected as Incentive Magazine's "Motivator of the Year." She also co-chaired the National Association of Computer Consultant Business' (NACCB) 2005 Annual Conference.
Advisory Board
Allison Howard-Berry Strategic Partnerships Advisor

Allison Howard-Berry is global health specialist with 18 years of experience in health management, community development, social enterprise and non-profit leadership. Allison co-founded C2C in 2009 with Elizabeth Sheehan, a physician assistant and global health policy expert. As C2C's chief executive, Allison leads the strategic growth of the organization and optimization of the social business model. Allison received her Master's degree from the School of International and Public Affairs (SIPA) at Columbia University and has worked in over 10 countries on health and development initiatives.
In 2007, Allison joined the Clinton Foundation Health Access Initiative in Ethiopia, managing a portfolio of five public hospitals for a Ministry of Health-led program to achieve quality improvements across management systems, including patient care, technology, and facility administration. Prior to that, she served as a Peace Corps Volunteer in rural South Africa from 2003-2005, managing rural water and sanitation initiatives and a local government training curriculum. Allison has also co-founded the Kgwale le Mollo Foundation (KLM), a charitable organization that provides leadership development opportunities and scholarships for South African children from disadvantaged communities. Allison also serves on the Board of Directors of KLM both in South Africa and in the United States. Allison served as the Executive Director of C2C for two years.
Natalie Geary, MD

Dr. Geary began her career three decades ago in the field of medical anthropology, then in its infancy, and focused on improving healthcare delivery to underserved communities in third-world countries and in the U.S. Her desire to improve the health of children, in particular, led her to New Mexico, one of the poorest states in America, where she founded a non-profit organization called Mobile Pediatrics that provides health care, vaccines and health education to underprivileged children. A board-certified physician, Dr. Geary earned her Bachelor of Arts degree in Anthropology from Harvard College, attended the pre-medical program at Columbia University, and received her medical degree from Johns Hopkins School of Medicine. She completed her residency in Pediatrics at New York University Medical Center and also attended Johns Hopkins School of Public Health. In addition to her vast medical background, she has held numerous appointments on many international health committees and non-profit organizations and is the recipient of several grant awards.
Maggie Huff-Rousselle, BA, MA, MBA, Ph.D

Dr. Huff-Rousselle is the founder and President of SSDS. She has over 30 years of consulting, teaching and research in international health, including eight overseas residencies and roughly 100 short-term consultancies in nearly 50 countries. Her experience includes policy, financing, and management issues in the health sector, with emphasis on macro and micro health sector financing, social marketing and conventional health marketing, non-and quasi-governmental institutional development, and pharmaceutical sector financing and management. In terms of practical implementation experience, she has directed multi-country technical assistance projects in health sector reform and financing, and in pharmaceutical management and financing. Her research interests combine qualitative research (focus groups, case studies, stakeholder consultation, etc.) with financial and marketing analysis (costing, break-even analysis, incentives analysis, pricing, etc.).
Dr. Huff-Rousselle has served on the governing council of APHA, and the Technical Review Panel of The Global Fund. She has current or former faculty appointments at Boston University, Harvard University, Tulane University, and Keele University (England) where she teaches graduate courses on health and social marketing, financial management and planning, and global pharmaceutical issues. She has an M.A. in Writing/Education from Goddard College, a dual-M.B.A. from Boston University in Health Systems and in Public Management, and a Ph.D. in Management Studies from the University of the West Indies, Cave Hill Campus. She speaks French and English, and a little Arabic and Khmer.
Gabriela Salvador, MD, MPH

Dr. Salvador is the Senior Director Microfinance and Health Protection at the Grameen Foundation. Dr. Salvador specializes in health policy and management, microfinance and health and pediatric ophthalmology. In addition, Dr. Salvador is an advocate for women's health. She has worked closely with various organizations in the U.S. and Latin America by helping develop numerous programs to provide underserved populations with access to primary care and preventive services as well as high-impact healthcare products. Originally from Salta, Argentina, Dr. Salvador studied Medicine at the National University of Córdoba and finished her residency in Buenos Aires, Argentina. Later she completed a Surgical Fellowship at Cedars-Sinai Medical Center in California and the University of California, Irvine. Dr. Salvador also earned a Master's in Public Health in the area of Health Policy and Management from the Harvard School of Public Health.
Elizabeth Johansen

Elizabeth is currently Director of Product Design at Jana Care, a social enterprise providing affordable tools for managing chronic disease. To-date, over 50,000 people have signed up for the Habits diabetes lifestyle management app, and over 100,000 Aina HbA1c diagnostic kits have been sold for diabetes screening and monitoring. Elizabeth uses human-centered design strategy to guide the development of Jana Care's rapid diagnostic kits, smartphone-integrated hardware, and lifestyle management apps. Prior to Jana Care, Elizabeth was a director at Diagnostics For All and Design that Matters, and a project lead at design consultancy IDEO. Past product launches include the Eli Lilly Kiwkpen insulin injector for diabetes, and Firefly phototherapy, now treating newborns with jaundice in low resource hospitals in 22 countries.