Last week marked an exciting time for C2C as we opened our newest clinic in Acul du Nord, Haiti. I was able to travel to Haiti with our program team to help with the opening. While there I had the chance to see how the clinic itself has come together, speak with community members and hear how they feel about a new clinic opening, and hear feedback from the first patients to receive care. I was also able to spend time at C2C's other clinic in Camp Coq, where we have served thousands of patients since opening in 2013.
C2C has been preparing for this opening for months, rehabbing the containers that made up our clinic in Port-au-Prince, moving them north, and prepping the new site. Local laborers helped construct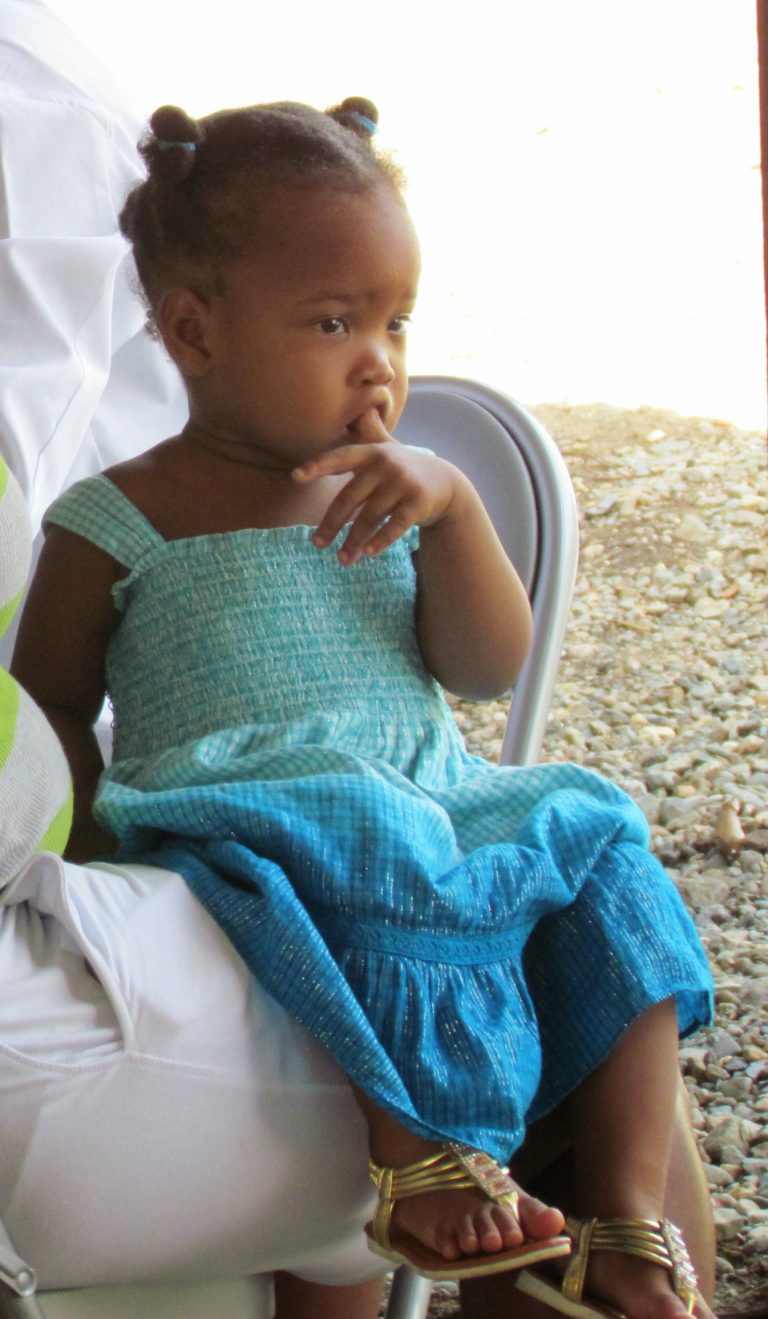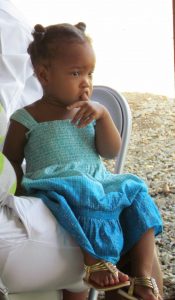 restrooms and storage near the containers. C2C staff from our Camp Coq Clinic worked one-on-one with the new staff members to train them and share their advice and experience. And our two new Community Health Workers (CHWs) have been going house to house getting input from family members on the specific needs of the community. All of this planning came together for a successful opening on May 5th.
The first patient to visit the clinic was 4-year-old Mina (pictured above), who, with her grandmother, was waiting to see the doctor before doors had even opened. Suffering from a stomachache and fever, Mina saw Dr. Sévère for a check-up and analysis. Mina's grandmother, who mentioned planning to return the next day for a check-up for her other grandchild, said, "He was a very kind doctor. We are from a neighboring town and will come again for future needs. I was telling other people about this new clinic just yesterday."
Two-year-old Christi (pictured right) and her family were the next patients. Christi's mother, who also came for a check-up for herself, said, "The doctor was very good, and everything went well. This clinic is very good for the community." Christi's 3-year-old cousin, Kensi (pictured left), followed. Kensi's mother was able to have Kensi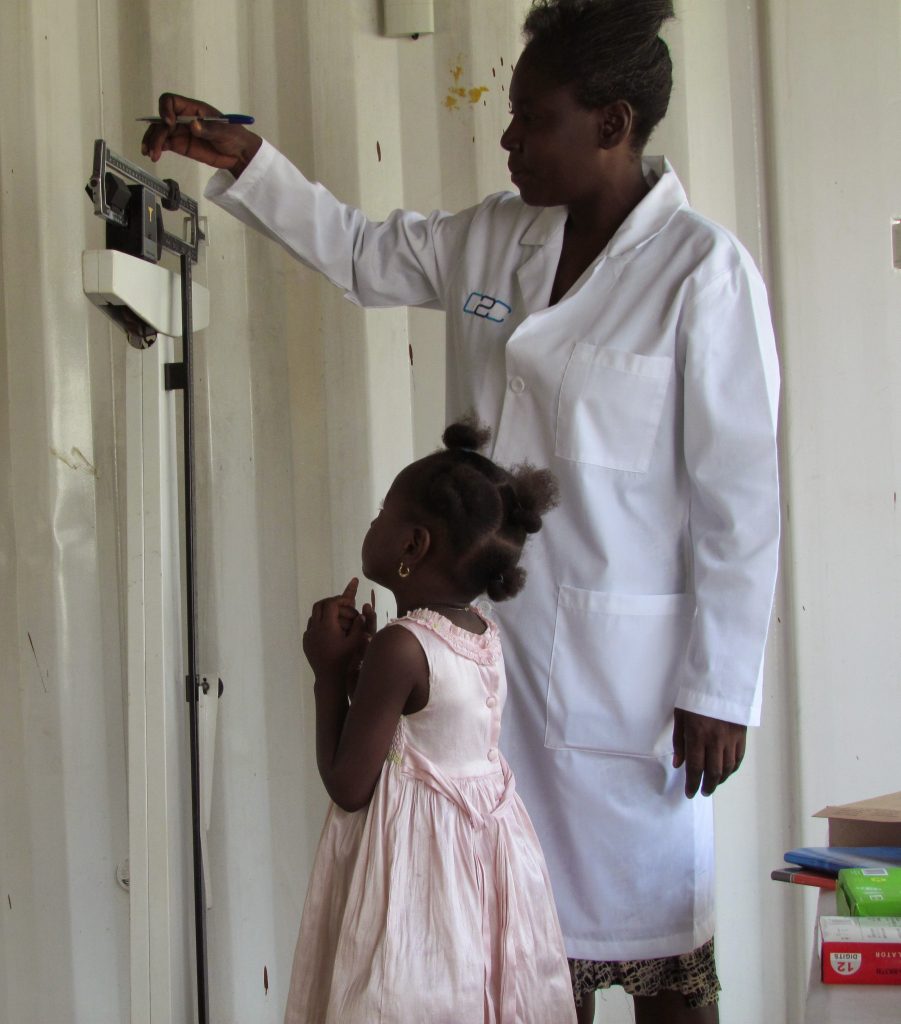 examined by the doctor and pick up her  prescription, all on-site.
Speaking with members of the Acul du  Nord community, I heard the same  theme from most households—the  community had been in desperate need  of a local clinic, and one that would be  open to serve patients long-term.
Rosie (pictured below), who lives just down the street from the clinic site, said, "We appreciate this clinic a lot. In the past there were passing visitors and organizations, but nothing to bring any development to the community. C2C seems to be here to stay. This is the beginning of good work." Rosie and her family have been kept informed of the clinic's opening and updates through C2C's CHWs.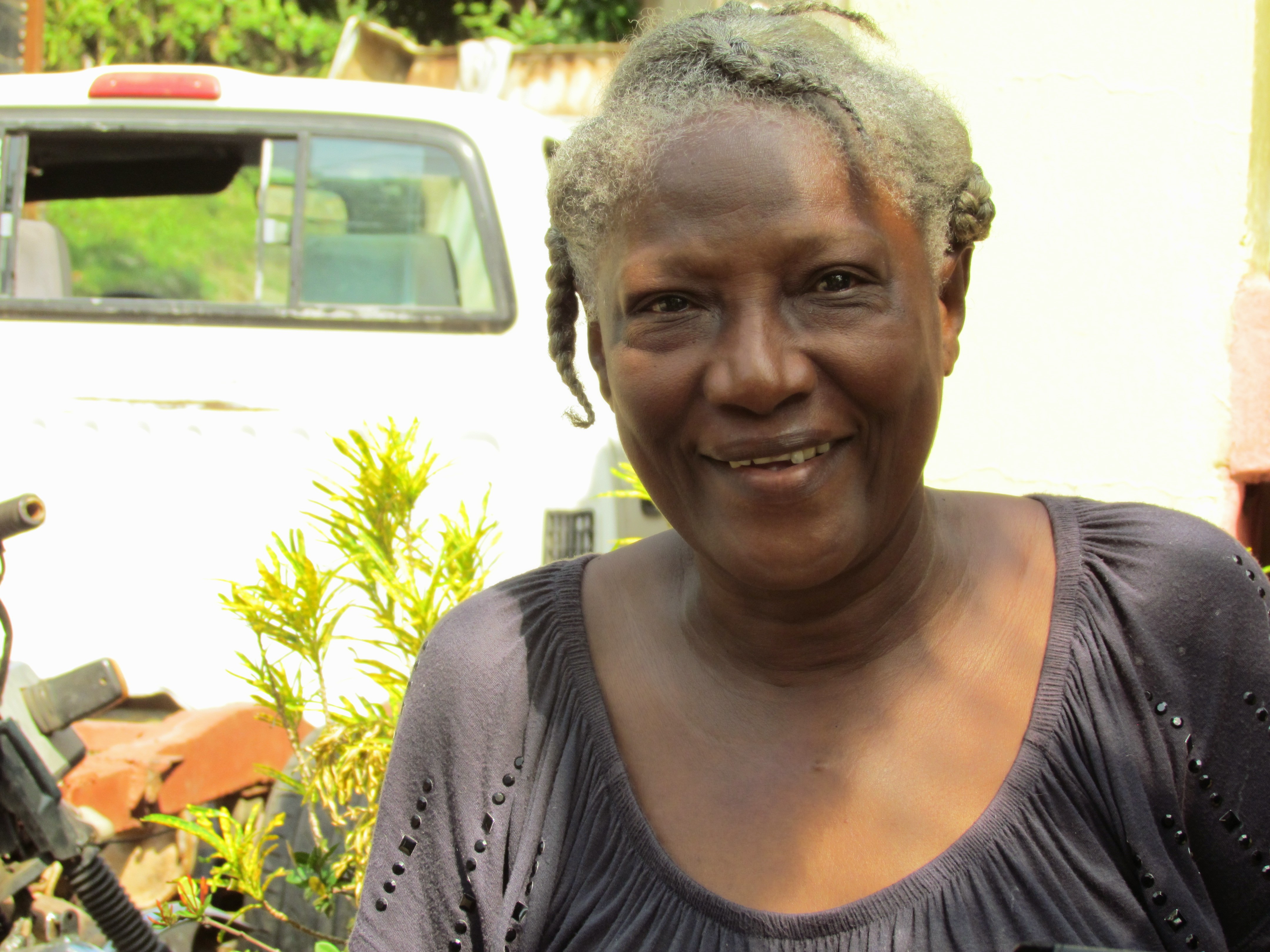 Since opening day, the clinic has seen an average of 11 patients per day, and those numbers are trending upward. The high patient satisfaction rates measured through exit surveys, and valuable support directly from the community all point to an incredible – and lengthy – partnership between C2C and Acul du Nord.