OUR TEAM
Senior Leadership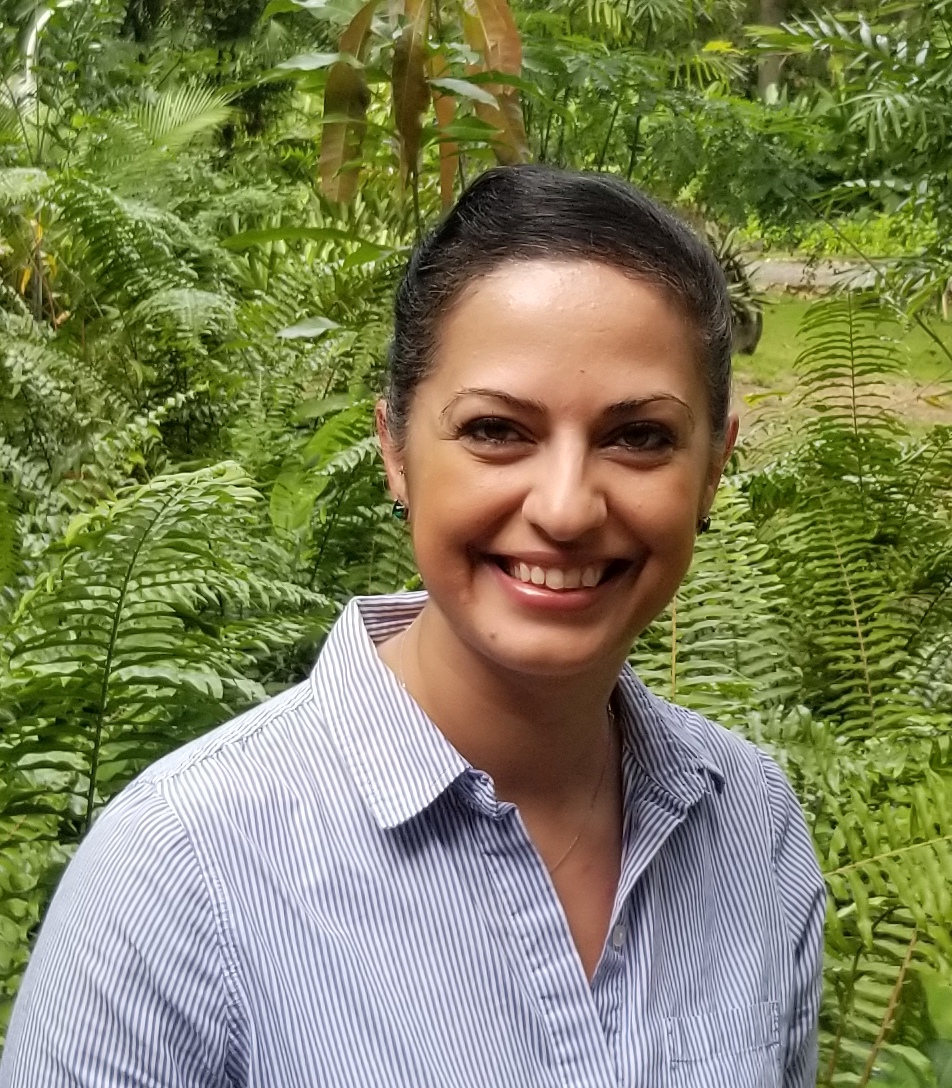 Racha Yehia
Racha, a McGill University graduate, holds a Bachelor's in Nutritional Science with a minor in International Development. Her career has spanned international roles, working on nutrition projects in the Philippines and Burkina Faso before dedicating the last six years to initiatives in Haiti. Her early work in Haiti was with our partner, Meds & Food for Kids (MFK), where she led the nutrition department and successfully launched over 20 malnutrition programs and several prenatal supplementation initiatives. Racha transitioned to Care 2 Communities (C2C) four years ago and has since been instrumental in our growth, expanding our network from two to seven clinics.
[email protected]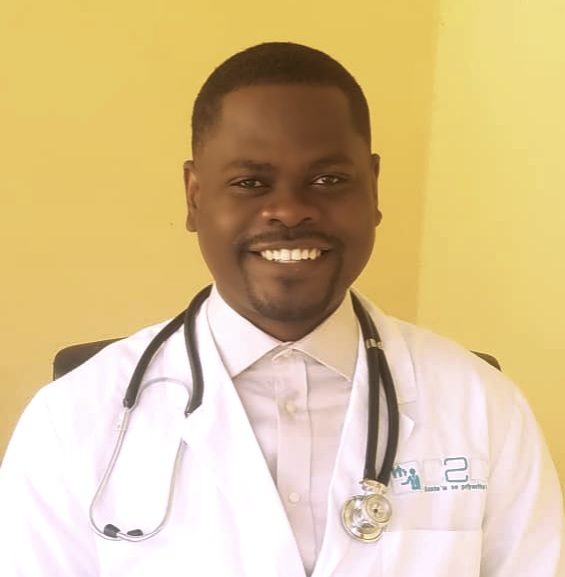 Dr. Wilnick Richard
Dr. Richard obtained his diploma from the faculty of medicine at the state university of Haiti in 2014. He completed his residency at the Hope Health Action Hospital and was hired as a doctor in the emergency ward. He also worked as the Port-Margot health center's medical director and site manager. Dr. Richard manages C2C's doctors and nurses to provide safe, effective medical services to patients while developing and training staff on our medical protocol to keep current on changing medical regulations. Dr. Richard oversees our social service medical residence program and sees patients twice weekly at our Cité Chauvel clinic. [email protected]
Dr. Weedjney Destouches
Dr. Weedjney Destouches was born and raised in Port-au-Prince. He is a general practitioner specializing in public health and project management. He has worked on several emergency humanitarian response projects in three Haitian departments, the West, Plateau Central, and Artibonite. He actively participated in the fight to eliminate cholera, prevention, and transmission of COVID-19, and reduce food insecurity and poverty in different communities. He's also been a coordinator and investigator for "Locomotive Sanguine," a blood collection program that is affiliated with L'Association des Hôpitaux Privés d'Haiti (AHPH) and Programme National de Sécurité Transfusionnelle (PNST). We are honored that he joined our team in 2021 as our Director of Operations. He's a true patriot and believes we can work together to improve Haiti's health care system.
[email protected]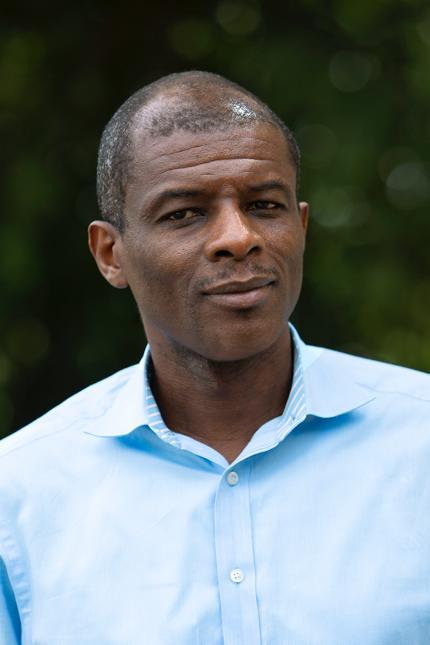 Dr. Inobert Pierre
Inobert Pierre, a native of Limbe in Northern Haiti, is a seasoned medical professional specializing in Pediatrics. After earning his medical degree in Port-au-Prince, he has served various roles across the country, beginning as a high school teacher before transitioning into healthcare. For the past two decades, he has been instrumental in managing a major health facility in Southern Haiti, where he accumulated valuable experience as a clinician, HIV program coordinator, Medical Director, General Manager, and more. Adept at handling substantial public health projects and fostering strong community relationships, Inobert is a team builder who promotes unity. In his leisure time, he practices meditation and yoga. He feels privileged to be part of the C2C team, returning to the north to enhance healthcare services for those most in need.
Managerial Team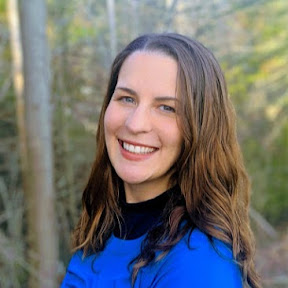 Development & Communications Manager
With over 15 years invested in the non-profit sector, Shanna has been honored to serve AmeriCorps and numerous organizations, including the Asheville Symphony, Project Power, Meals on Wheels, Adventure Life, and Watson Children's Shelter. An alumna of The University of Montana with an MPA, she has garnered broad expertise in myriad non-profit roles.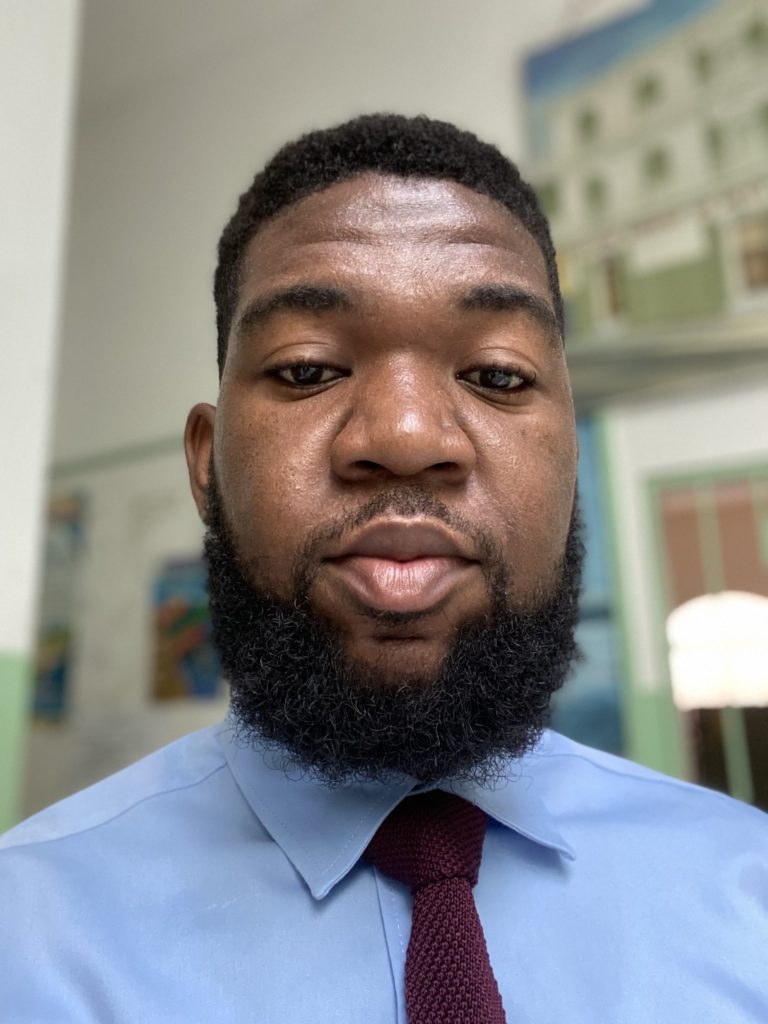 A Cap-Haitian native, Jeffly Liberal earned his Business Administration degree from UPNCH. Before joining C2C in March 2023 as the HR and Finance Manager, he held accounting roles at organizations including CMMB and Bishop Joseph Sullivan Hospital. Additionally, Jeffly is an avid swimmer and coach at FHSA, the Haitian Sports Aquatic Federation.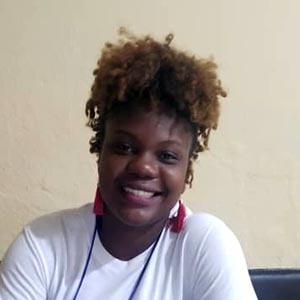 Monitoring & Evaluation Officer
Lindsey has been C2C's M&E Officer since 2021. She studied planning, economics, and statistics at CTPEA, a Port-au-Prince university where public administration professionals are trained under the Ministry of Planning and External Cooperation. After graduating, she held several positions across Haiti in M&E, including with UNICEF, ADIS-Haiti, and Agrimag. She worked as a field supervisor and provided support for market research.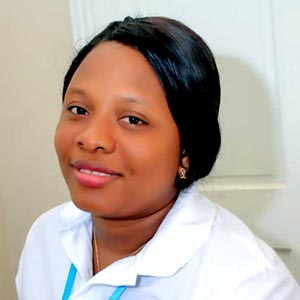 Tania Hilaire, a Cap-Haitian native, earned her nursing degree from Notre Dame de la Sagesse in 2012. She worked in the surgery department at CRUDEM Hospital before joining C3G in 2020 after cancer treatment training. Alongside her career, she volunteers at Soleil Medical, contributing to various community activities. In 2021, she began her role as Clinic Manager for C2C and obtained a Public Health and Social Work diploma from the Public University of Cap-Haitian. In 2021, she simultaneously began serving as the Clinic Manager for C2C and completed her diploma in Public Health and Social Work from the Public University of Cap-Haitian.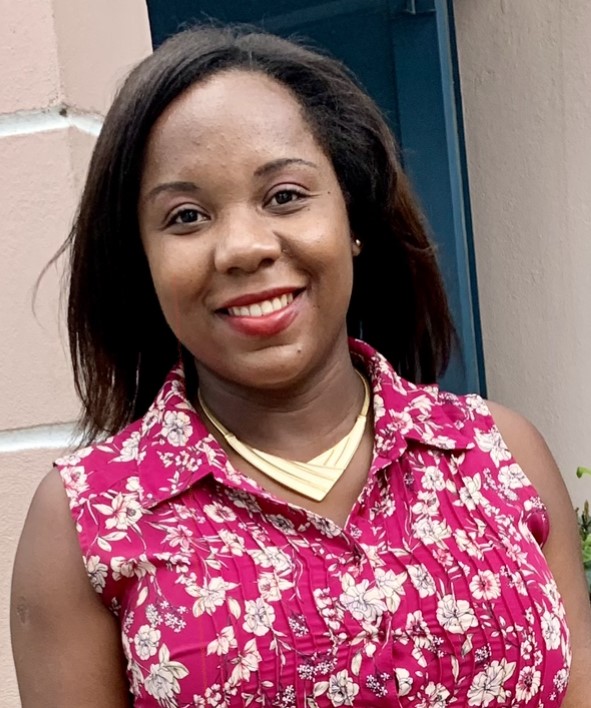 Regine Olsen Riviere studied medicine at Universite Notre-Dame D'Haiti in Port-au-Prince. For the last five years, she has worked as a general practitioner at Justinien Hospital in Cap-Haitien, reinforcing the capacity of the emergency staff and supervising the work of social service residents, interns, nurses, and other hospital staff members. She joined C2C in March 2023 as a Clinic Manager, overseeing 3 of 7 clinics. She is happy to put her knowledge and experience to work so communities can easily access high-quality healthcare.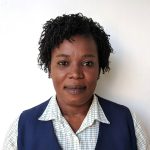 Kettia received a degree in accounting in 2005 and a law degree in 2009. She worked for three years to promote human rights in and around Cap-Haitien. She worked for four years as the logistics manager for one of the biggest hospitals in Cap-Haitien, called Hope Health Action Hospital (HHA). At C2C, she manages procurement for all clinics and plays a big role in supporting the managerial team in Haiti.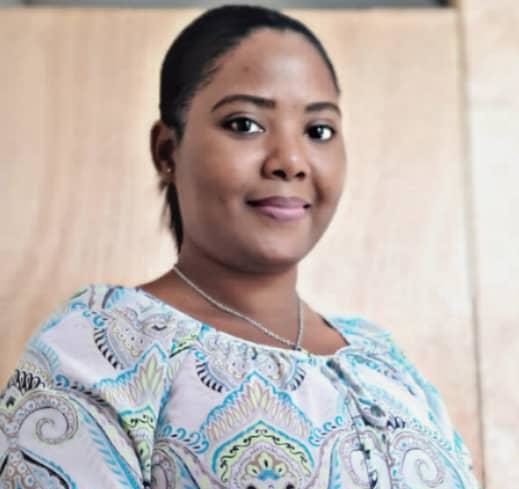 Christie-Anne, a native of Cap-Haitien, pursued her nursing education at EINDS. She further specialized in community health and brings over seven years of experience from governmental and non-governmental organizations. Her professional journey includes a tenure at Medico-Social at La Fossette, where she served as a primary care nurse and a program manager, overseeing programs in areas such as HIV, reproductive health, maternal health, family planning, and Covid-19. Most recently, she was associated with the SEROvie Foundation in Haiti, where she managed the Family Planning and COVID-19 program in the Northern Department as part of a health project backed by USAID.
Regional Team
Cassandra Gueriné, Nurse, Camp Coq, Haiti Clinic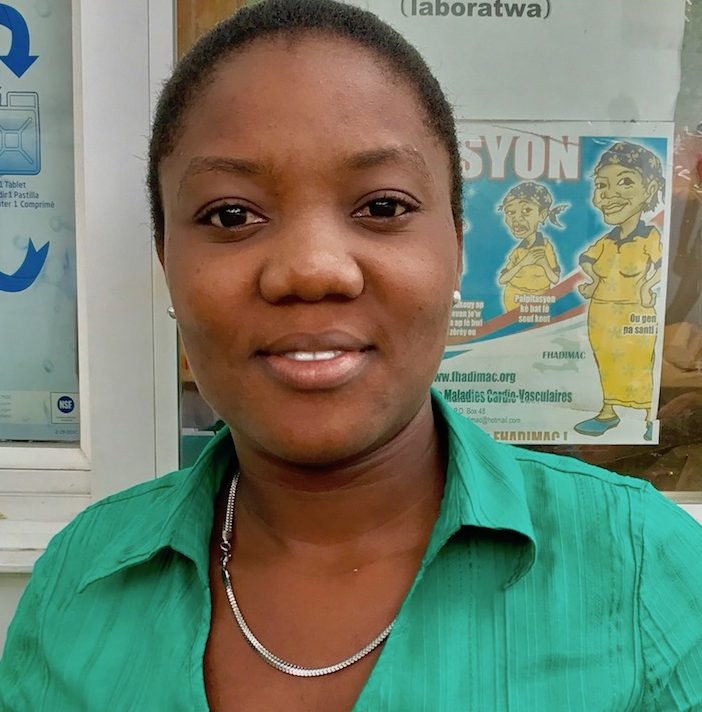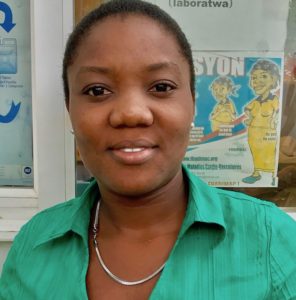 Cassandra studied nursing at Université Roi Henri Christophe in Cap Haitian from 2010 to 2014. After her studies, she worked as a nurse at the health center of Limonade outside of Cap Haitian in a different department. She has experience in HIV management, maternity, and vaccination. Later she worked at the RJP-GRAP clinic in Limonade, where she was trained in cervical cancer screening.
Lannelle Jean Louis, Nurse, Camp Coq, Haiti Clinic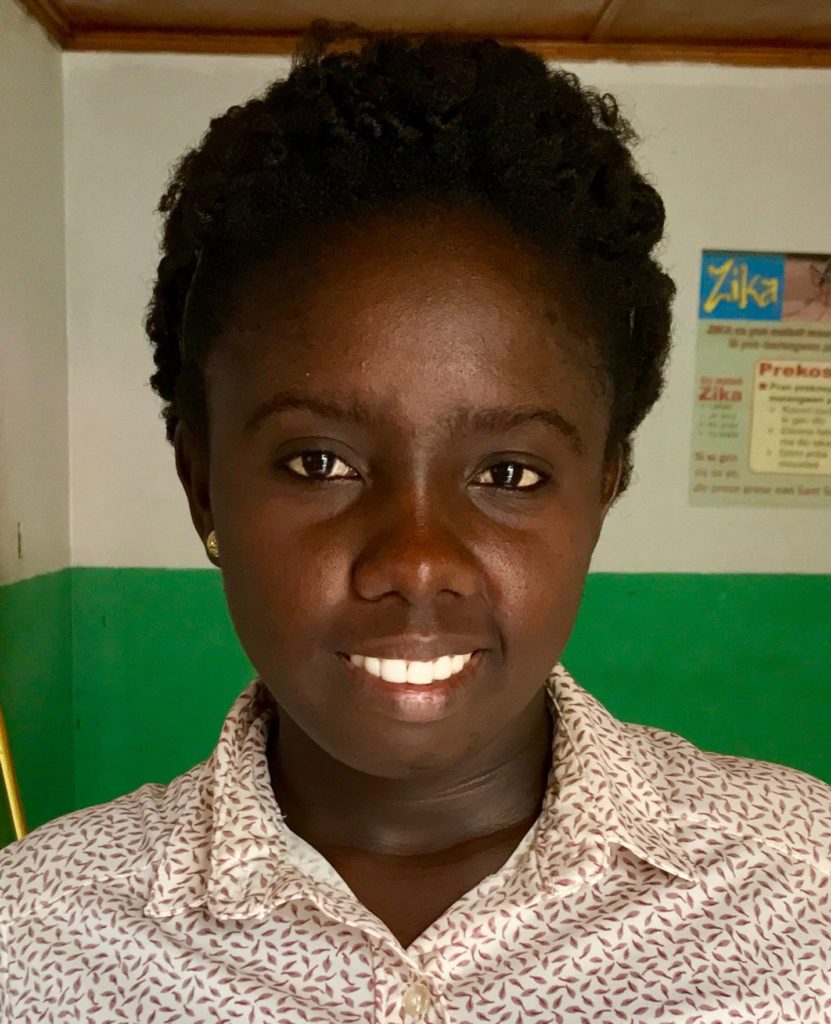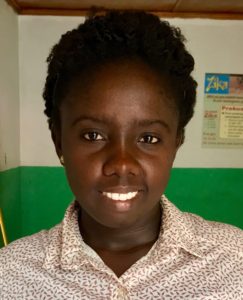 Lannelle studied nursing at Haiti Paramedical Center in Port au Prince from 2011 to 2015, where she received her diploma and license to practice nursing. After graduating, she worked at the LaFosette health center, where she gained experience in pediatric and prenatal care. Lannelle Jean Louis works at registration in Camp Coq and is also responsible for vaccination and family planning.
Magarette Rock, Nurse, Bayeux, Haiti Clinic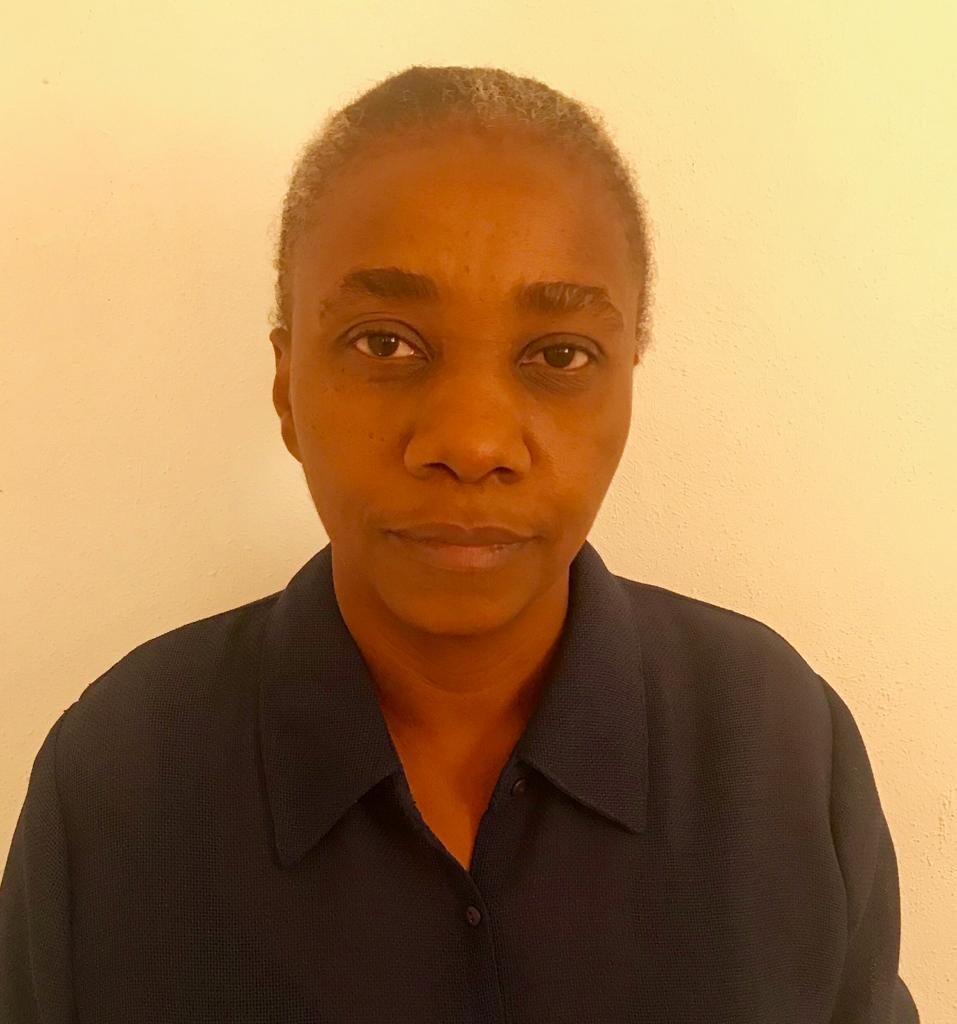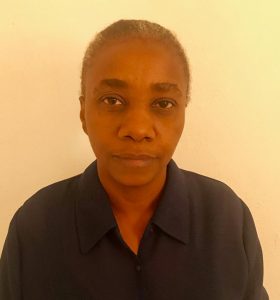 Magarette is the head nurse at our Bayeux clinic. She completed her studies as an auxiliary nurse in Cap-Haitien and worked at the Bayeux clinic for over 30 years before our partnership with the Ministry of Health. She manages all clinical programs such as vaccination, malnutrition, malaria, and tuberculosis. Before C2C's clinic management, Magarette wore many hats as she was also responsible for all consultations, accounting, and procurement. After re-opening the clinic and placing a new doctor and clinic support staff, Magarette can now focus more on the clinical programs and connecting with the community she has loyally served for decades.
Marie-Carmelle Mervil, Pharmacy Nurse, Sinek, Haiti Clinic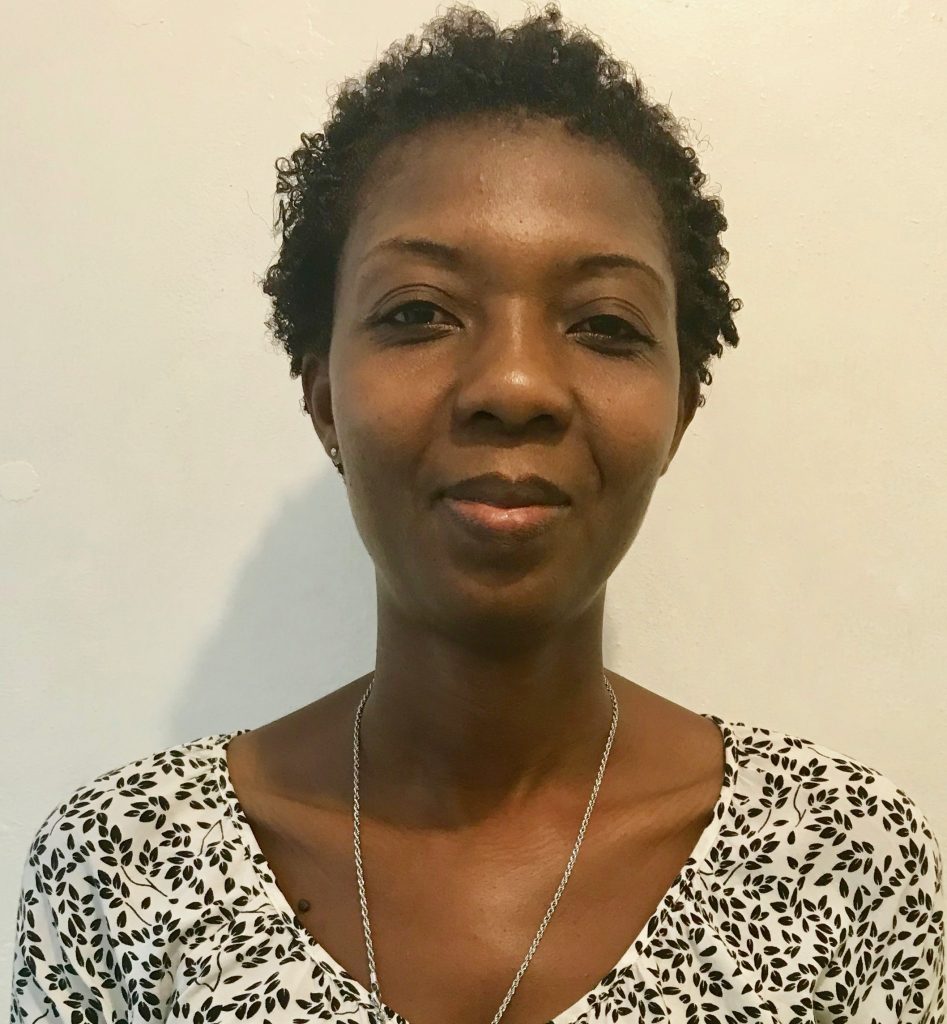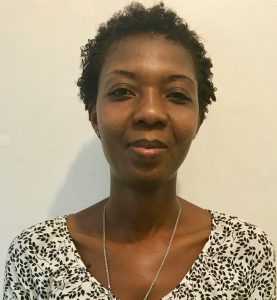 Carmelle graduated as an auxiliary nurse from the Dominican Republic in 2007. She then returned to Haiti to begin working at the Sinek clinic. She has worked at the clinic for the past 11 years. She played a big role during Sinek's re-opening transformation. Although she lives far from the clinic and her commute is long, Sinek has a special place in her heart since it is her birthplace.
Rose-Marie Bissainthe Meleance, Registration Nurse, Bayeux, Haiti Clinic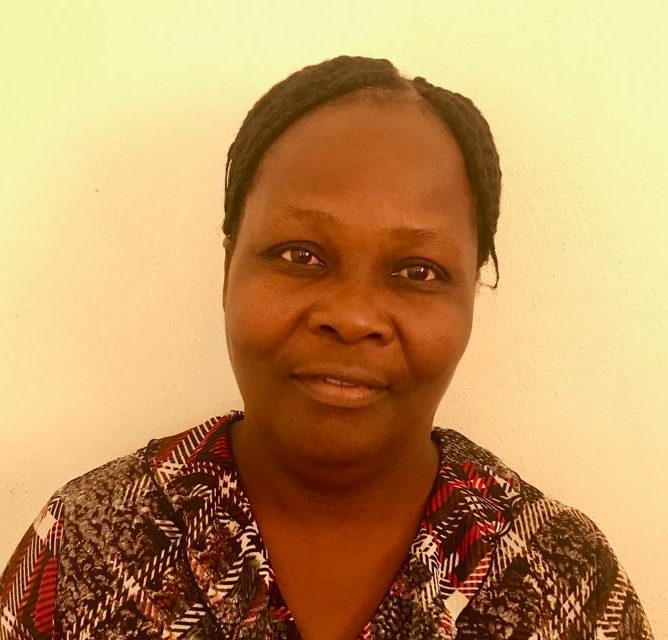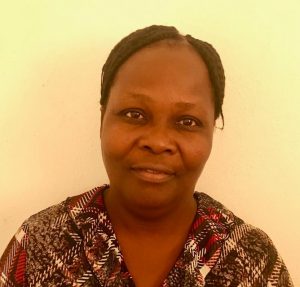 Rose-Marie was born in Bayeux and has lived there all of her life. She is married, has two kids, and recently became a grandmother. She has been working at the clinic for 28 years. Before the reopening of the clinic, she was in charge of managing the pharmacy transactions but has recently taken on the role of a registered nurse to provide a continuation of service for those familiar with her years of service to the community.
Marie Etienne, Laboratory Technician, Camp Coq, Haiti Clinic

Marie studied at the National School of Medical Technology in Cap-Haitien and is licensed in medical technology. Before joining the C2C team, she worked with International Child Care and at the Bon Samaritan Hospital in Limbe, Haiti.
Maudline Jean, Laboratory Technician, Acul du Nord, Haiti Clinic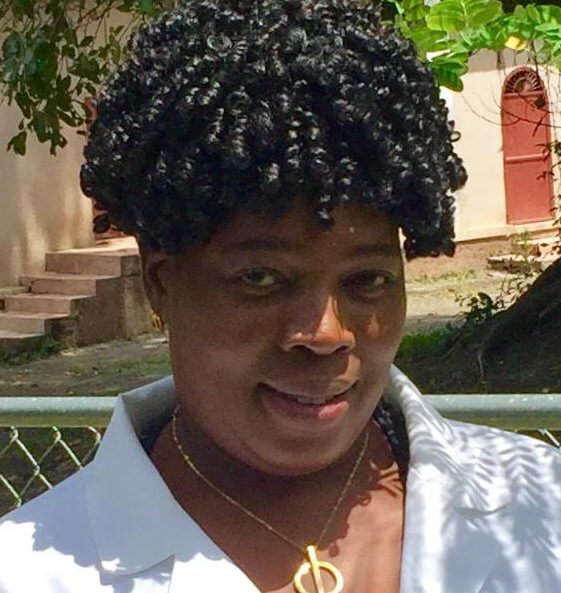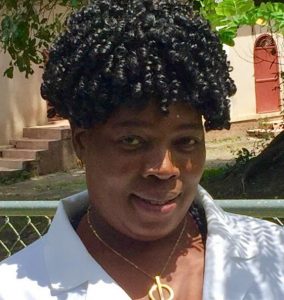 Maudline earned her license from the National School of Medical Technology in Cap-Haitien and her Administrative Science and Business diploma from the Adventist University of Haiti. Before joining the C2C team, she was a technician for the integrated biological and behavioral surveillance survey with PSI / Haiti and was a laboratory technician at the Baptist Hospital of Haiti.
Titus Abel, Laboratory Technician, Cité Chauvel, Haiti Clinic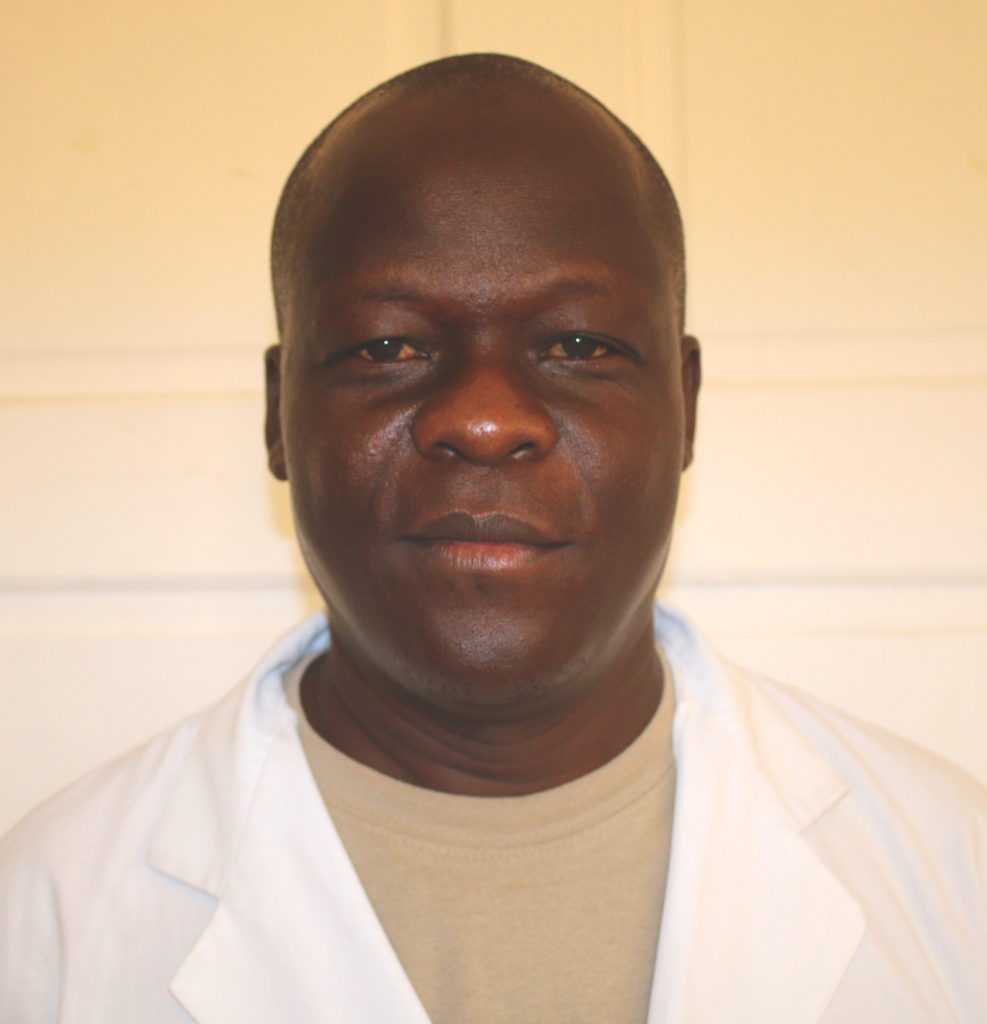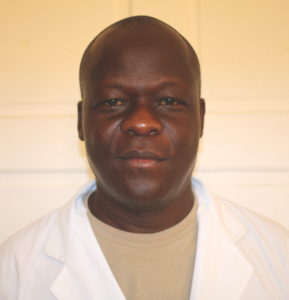 Mr. Abel has over 15 years of experience as a lab technician. He studied at the National School of Medical Technology in Cap Haitian. Before joining C2C, Titus Abel worked at the lab of the Sacre Coeur Hospital in Milot for more than ten years. He also teaches at the Institut Polytechnique du Cap Haïtien.
Fredeline Etienne, Laboratory Technician, Bayeux, Haiti Clinic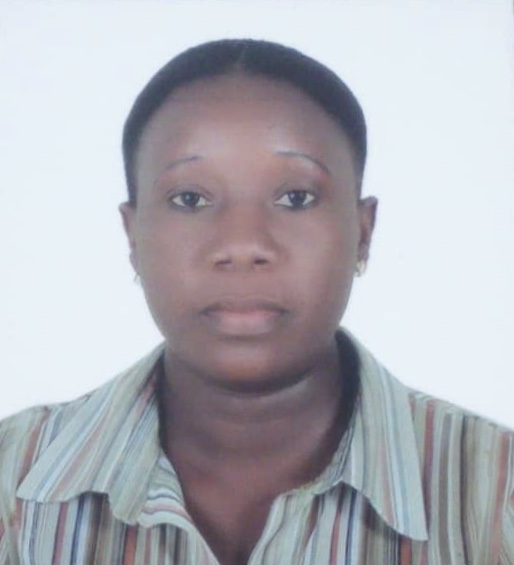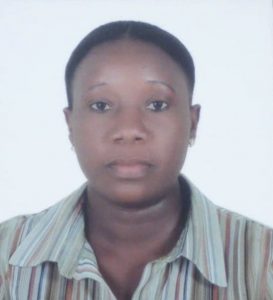 Fredeline obtained her degree as a medical lab technician from Justinien University Hospital in Cap-Haitien. She also lives in Cap-Haitien with her husband and her four kids. She worked for three years at
Gonaives Hospital as the head of the lab. She first joined C2C as a replacement lab tech for all C2C clinics. Since re-opening the Bayeux clinic, she has assumed the permanent lab tech role there.
Michel Joseph Yves Gaëlle, Laboratory Technician, Roche Plate, Haiti Clinic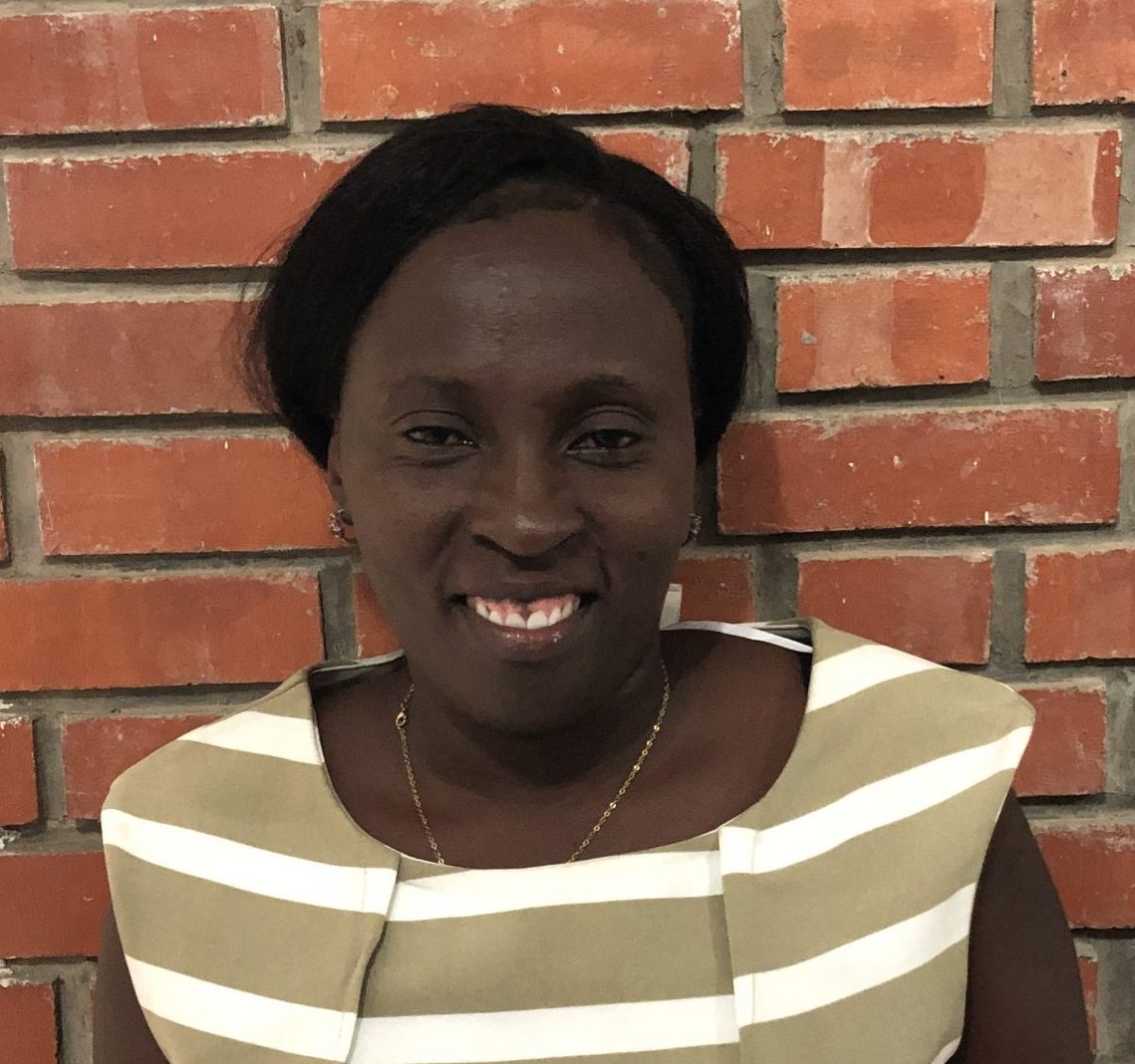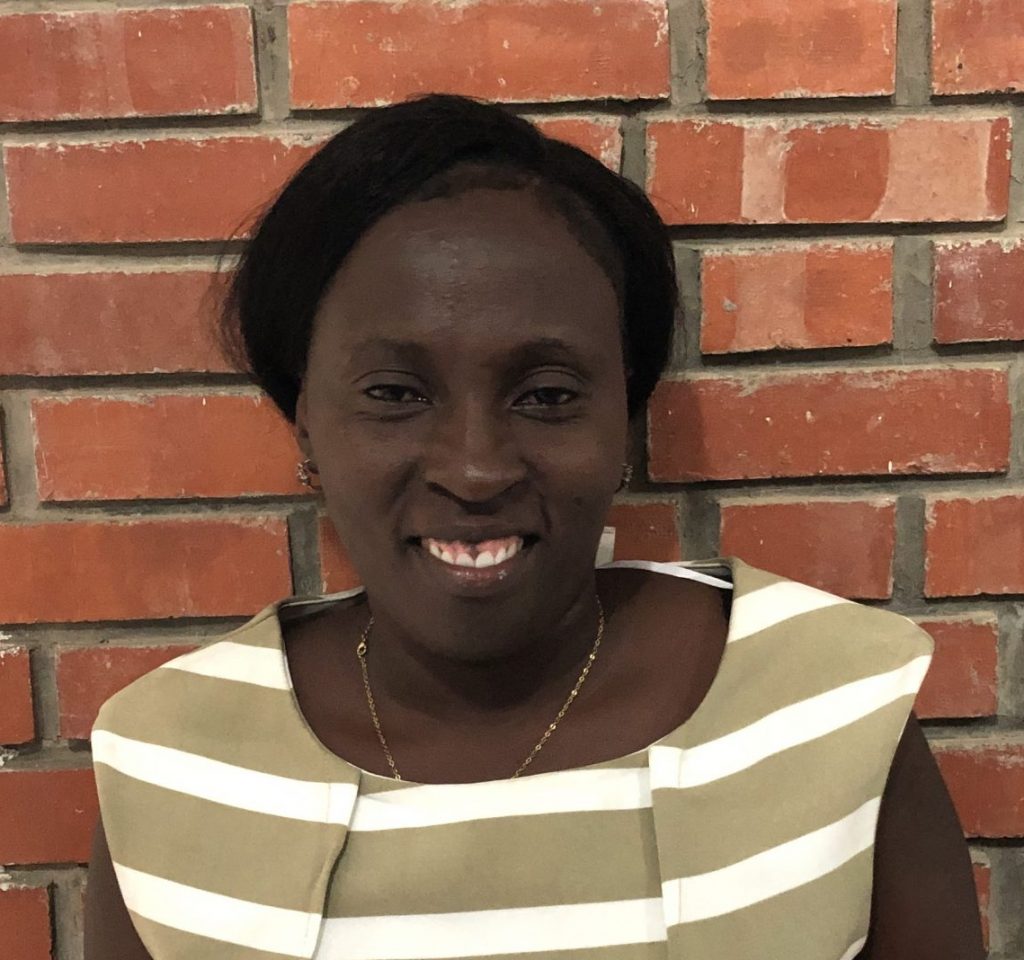 Michel Joseph completed all her studies in Jeremie and graduated as a lab tech in 2011. Shortly after, she moved with her husband to Trou-du-Nord and worked at the hospital of Trou du Nord for two years. She then worked at the Roche-Plate public clinic as a lab tech for six years before C2C rehabilitated it and now continues to run the lab at the renovated clinic site.
Julienne Jean Noël, Auxiliary Nurse, Cité Chauvel, Haiti Clinic

Julienne received her auxiliary nursing degree from the Institute Chrétienne Siloé in Port-au-Princehis. Since then, she has worked at the Espérance de Pilate Hospital. She has received additional certification through USAID's CHAMP program and UNICEF's training on managing severe acute malnutrition without complications.
Margalie Dorsainvil, Auxiliary Nurse, Roche Plate, Haiti Clinic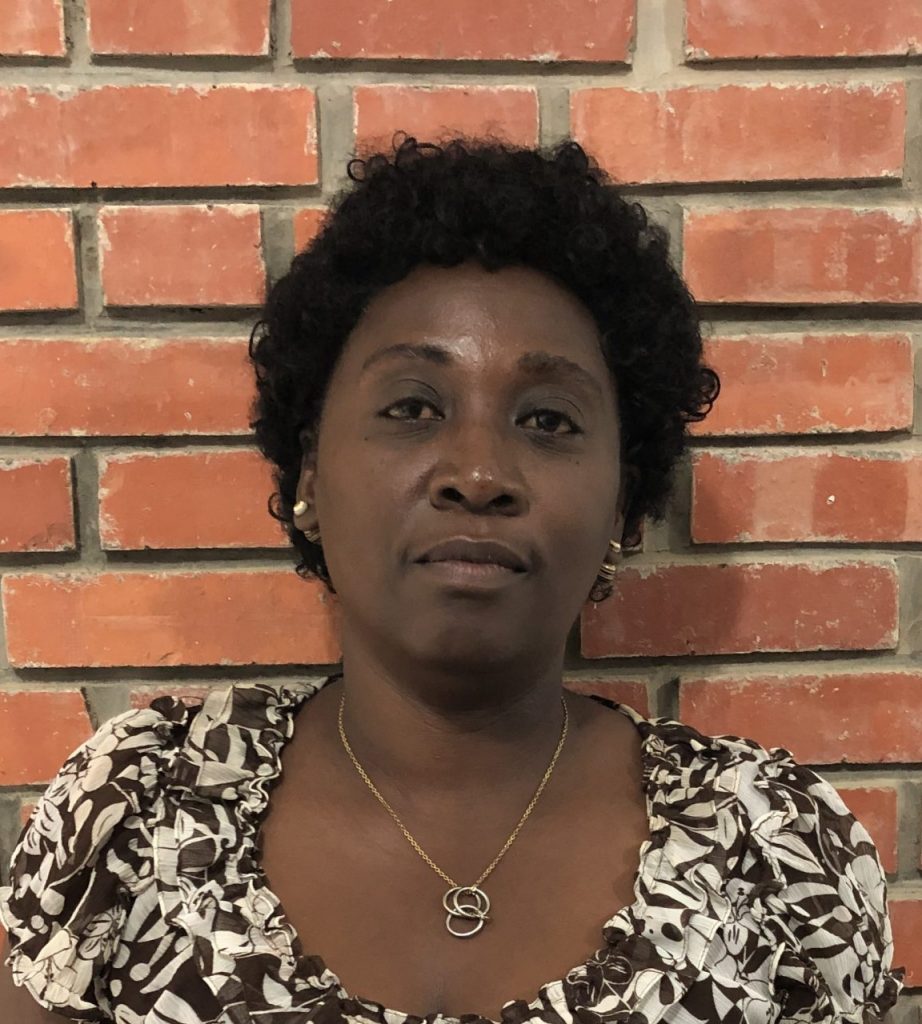 Margalie comes from Trou du Nord, where she also studied auxiliary nursing. She worked in the Trou du Nord Hospital for five years. She started working at the Roche Plate health center for 11 years before C2C rehabilitated it and now continues to serve the community as an auxiliary nurse at the clinic.
Jorane Pierre, Community Health Worker, Camp Coq, Haiti Clinic
Jorane helps C2C build its relationship with the families of Camp Coq. As a CHW, she participates in general door-to-door outreach and in-home patient follow-ups. Her experience volunteering with the Ministry of Health during their immunization campaigns and her passion for caring for children make her an asset to C2C and the community.
Rodenay Joachim, Community Health Worker, Acul du Nord, Haiti Clinic

Rodenay's knowledge of the Acul du Nord community comes from working with various government and NGO programs. He was Head of Communications for Civil Protection in Acul du Nord and Vice-Coordinator for the Organization for the Development of Acul du Nord. In the NGO field, he served as a rescuer for the Red Cross and as an Investigator for OXFAM and IHSI.
Cherlande Pierre, Community Health Worker, Sinek, Haiti Clinic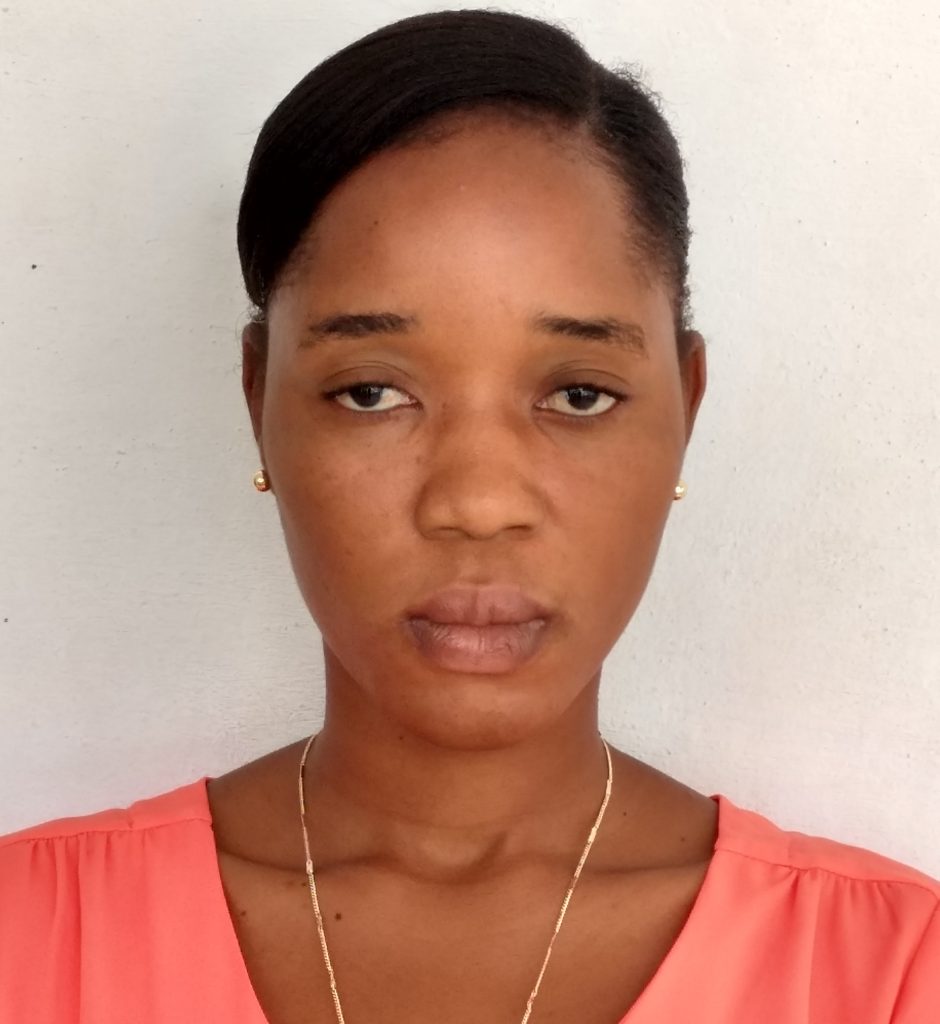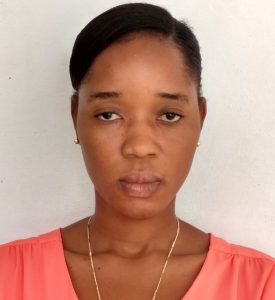 Cherlande is originally from the Sinek community. After completing her secondary education, she moved to Cap-Haitian, where she was trained as a nurse at the University Christian Academy of Haiti. She graduated in 2017. She began working at the Sinek clinic a few months before the re-opening.