U.S. Staff
Allison Howard-Berry Executive Director

Allison is an international development project manager with 15 years of experience in NGO programming and governance in Africa. Most recently, Allison worked for the Clinton Foundation in Ethiopia as a Regional Director for the Hospital Management Initiative. She mentored hospital and medical facility directors to achieve improved management systems and patient care where she worked in partnership with the Ethiopian Ministry of Health.
As a Peace Corps volunteer in northeastern South Africa, she worked for two years at a rural development NGO, Tsogang Water & Sanitation. In 2004, she co-founded the Kgwale le Mollo Foundation (KLM), a charitable organization that provides leadership development opportunities and scholarships for South African children from disadvantaged communities. Allison serves on the Board of Directors of KLM both in South Africa and in the United States.
Allison received her B.A. from the University of New Hampshire, and an M.A. in International Development from the School of International and Public Affairs (SIPA) at Columbia University. She joined C2C as Program Director in August 2008.
Joyce Bassil Zerka Operations Manager
Joyce has more than five years of experience as a Congressional Aide for the federal government, working in program and grant management, as well as agency casework. Prior to that, she worked with the United Nations Association on developing programs and communications. Joyce received her Bachelor's in International Development Studies from University of California Irvine. She is currently pursuing her graduate degree at American University. She joined C2C in August 2016.
Moira Cahan Grant Specialist

 Moira has more than 10 years of experience in public health related philanthropy, working in both grant making and fundraising. She began her career in global health and international development as a program associate at the Futures Group in Washington, DC. After moving to St. Louis in 2005, she focused on domestic health care and health policy issues as a program officer at the Missouri Foundation for Health. In her recent position at the Forsyth Institute in Boston, Moira oversaw the corporate and foundation relations effort to raise funds for oral health research and community programs. Moira has a BA in Spanish from Davidson College and a Masters in Public Health from the George Washington University. She joined C2C as a grant writer in November 2015.
Haiti Staff
Dr. Jean Eric Calvaire Haiti Country Manager

Dr. Calvaire obtained his medical degree in 2001 from the University of Haiti, and has worked extensively in various areas of Haiti.  Most recently, he served as Health Manager for Project Concern International (PCI).  Previously, he held positions including PEPFAR Director for ServeHaiti, Clinical Associates for AIDS Relief, Project Manager for Initiative Development. He joined C2C in April 2012.
Catherine Guillou-Ouellette Program Manager

Catherine has worked for more than three years in Haiti. Before joining C2C, she was an internship coordinator at the Haitian American Caucus in Croix des Bouquets. She has recently received her MPH, with a concentration in global health from the University of Montreal in Canada. During her studies, Catherine focused her work on better understanding contraception use in women in Haiti. She is dedicated to women's health in developing countries. Previous to her work in Haiti, she has worked for 5 years in psychology and health related research, particularly in suicide prevention. She joined C2C in July 2016.
Racha Yehia Operations Coordinator

Racha has a bachelor's degree in nutritional science with a minor in international development from McGill University, Montreal, Canada. After finishing her degree, she worked on various nutrition projects in the Philippines and Burkina Faso. She recently finished a two year contract with one of C2C's partners Meds & Food for Kids (MFK) which produce a Ready-to-Use Therapeutic Food (RUTF) to combat malnutrition in Haiti. During her time with MFK, she managed the nutrition department where she helped more than 20 organizations start malnutrition programs all over Haiti. She also facilitated the launch of several prenatal supplementation programs. She joined C2C in February 2017.
Rose Calaine Community Health Worker, Camp Coq, Haiti Clinic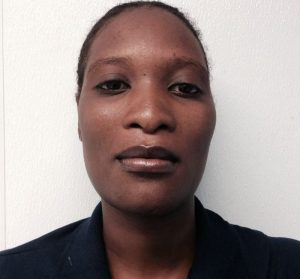 Ms. Calaine is the newest member of the Community Health Worker team in Camp Coq.  She helps run education sessions in the clinic, and in the homes of community members.  Her experience working with the Ministry of Health during the cholera outbreak makes her very familiar with how to teach families to adopt healthy hygiene habits.
Herlande Duvot Nurse, Camp Coq, Haiti Clinic

Ms. Duvot is a qualified nurse who completed her Bachelor of Nursing degree at the School of Nursing, Our Lady of Wisdom (EINDS), in Cap-Haitien, Haiti in 2010. She has completed post-graduate training in many topics, including HIV/AIDS, diabetes care, infectious disease, and blood transfusion safety. Nurse Herlande has worked at a number of hospitals and clinics across the northern region since 2007 and has gained notable skills in managing malnutrition programs, caring for people with cholera, and in health education and hygiene promotion.
Marie Etienne Laboratory Technician, Camp Coq, Haiti Clinic

Ms. Etienne studied at the National School of Medical Technology in Cap-Haitien, and is licensed in medical technology.  Prior to joining the C2C team, she worked with International Child Care, and at the Bon Samaritain Hospital in Limbe, Haiti.
Viviane Henri Clinic Agent, Acul du Nord, Haiti Clinic

Ms. Henri is a trained Health Officer, having received her certification from the School for Training Community Health Agents.  She speaks Creole, French, English, and Spanish.  Ms. Henri previously worked on a State run tetanus vaccination program, and volunteered on World Vision campaigns.
Maudline Jean Laboratory Technician, Acul du Nord, Haiti Clinic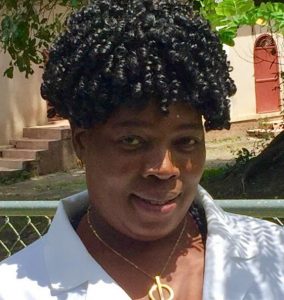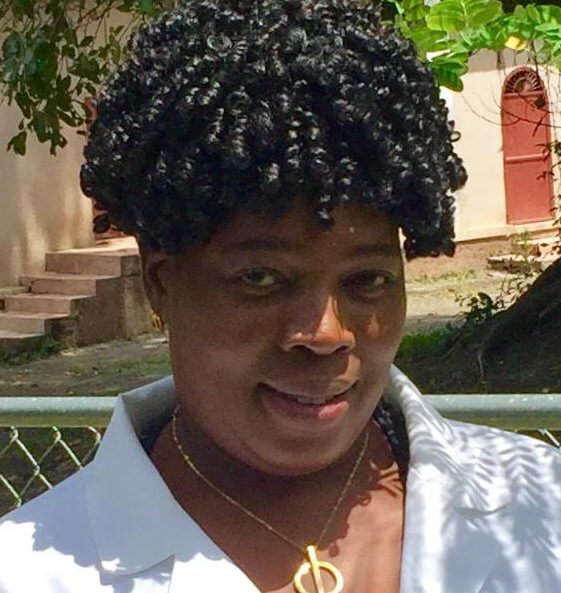 Ms. Jean earned her license from the National School of Medical Technology in Cap-Haitien, and her diploma in Administrative Science and Business from the Adventist University of Haiti.  Before joining the C2C team, she was a technician for the integrated biological and behavioral surveillance survey with PSI / Haiti, and was a laboratory technician at the Baptist Hospital of Haiti.
Julienne Jean Noël Auxiliary Nurse, Acul du Nord, Haiti Clinic

Ms. Jean Noël received her auxiliary nursing degree from the Institute Chrétienne Siloé in Port-au-Princehis. Since then, she has worked at the Espérance de Pilate Hospital.  She has received additional certification through USAID's CHAMP program, and UNICEF's training on management of severe acute malnutrition without complications.
Rodenay Joachim Clinic Agent, Acul du Nord, Haiti Clinic

Mr. Joachim's knowledge of the Acul du Nord community comes from working with a variety of government and NGO programs.  He was Head of Communications for Civil Protection in Acul du Nord, and Vice-Coordinator for the Organization for the development of Acul du Nord.  In the NGO field, he served as a rescuer for the Red Cross, and as an Investigator for OXFAM, and IHSI.
Santia Vital Clinic Agent, Acul du Nord, Haiti Clinic

While working for C2C, Santia is finishing up nursing school at Université Anténor Firmin of Cap Haitian. She previously worked as a Health Agent for FOSREF, distributing contraception and educating sex workers on how to protect themselves against disease and pregnancy.
Jocelyne Joseph Auxiliary Nurse, Camp Coq, Haiti Clinic

Ms. Joseph has worked as an auxiliary nurse since she completed her initial training at École Bethesda de Fort Liberté in 2003. She has worked in Camp Coq before, and is from Northern Haiti.  She enjoys talking with patients and learning about their health histories, and is looking forward to being part of the clinic team – working together to achieve a goal.
Jorane Pierre Community Health Worker, Camp Coq, Haiti Clinic
Ms. Pierre helps C2C build its relationship with the families of Camp Coq.  As a CHW, she takes part in general door-to-door outreach, and in-home patient follow ups.  Her experience volunteering with the Ministry of Health during their immunization campaigns, and her passion for caring for children, make her an asset to both C2C and the community.
Dr. Réginald Sévère Doctor, Acul du Nord, Haiti Clinic

Dr. Sévère studied medicine at the Latin American School of Medicine in Cuba.  After completing his degree, he was a General Physician for CDS Hospital in Cap-Haïtien.  There Dr. Sévère  provided prenatal and pediatric care.  He also played a strong role in the community, meeting regularly with community members and working directly with Community Health Workers.  Dr. Sévère joined C2C in May 2015.
Dr. Jude Marcel Thal OB/GYN, Haiti Clinics

Dr. Thal received his medical degree from the Latin American School of Medicine in Cuba, and received his training in obstetrics at the Justinien University Hospital in Haiti.  Dr. Thal serves as C2C's OB/GYN, splitting his time between our Camp Coq and Acul du Nord clinics.  Dr. Thal joined C2C in February 2016.
Dr. Terry Thys Doctor, Camp Coq, Haiti Clinic

Dr. Thys received his medical degree from the Latin American School of Medicine in Cuba.  After completing his degree, he was the resident doctor in social work at the Borgne Health Center.  He was also the doctor responsible for CTC in Plaisance in Northern Haiti, under the supervision of the International Medical Corps.  Dr. Thys joined C2C in March 2016.