U.S. Staff
Scott Schroeder Executive Director
Scott is a development and management professional with broad experience spanning NGO leadership, small business development, marketing and strategy. He began his career in the financial services industry before transitioning into the nonprofit sector. He was the Chief Marketing Officer at Plan International, where he led the organization to raise over $30 million in revenue. He also led new campaigns and developed new development products aimed at issues facing women and girls (Because I am a Girl). After leaving Plan, he served as the Vice President of External Relations at Pathfinder International, where he was responsible for fundraising, partnership development, public relations and communications. Most recently, he served as the Chief Development Officer at the Maven Project, a start-up telemedicine non-profit that matches specialist volunteer physicians with underserved clinics.
As C2C's chief executive, Scott leads the strategic growth of the organization and optimization of the social business model. Scott has an MBA from Columbia University and a BS from the Edmund J. Walsh School of Foreign Service at Georgetown University.
Joyce Bassil Zerka Operations Manager
Joyce has more than five years of experience as a Congressional Aide for the federal government, working in program and grant management, foreign affairs, as well as agency casework and government relations. Prior to that, she worked with the United Nations Association on developing programs and communications. Joyce received her Bachelor's in International Development Studies from the University of California Irvine and a Masters in Public Affairs and Strategic Communication from American University.
Moira Cahan Grant Specialist

Moira has more than 10 years of experience in public health related philanthropy, working in both grant making and fundraising. She began her career in global health and international development as a program associate at the Futures Group in Washington, DC. After moving to St. Louis in 2005, she focused on domestic health care and health policy issues as a program officer at the Missouri Foundation for Health. In her recent position at the Forsyth Institute in Boston, Moira oversaw the corporate and foundation relations effort to raise funds for oral health research and community programs. Moira has a BA in Spanish from Davidson College and a Masters in Public Health from the George Washington University.
Haiti Staff
Dr. Samuel Bernard Chief Operating Officer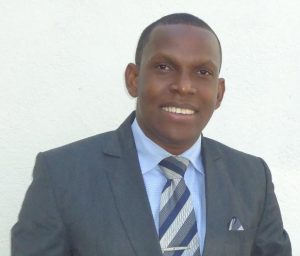 Dr. Bernard completed his medical degree at the Faculté de Médecine et de Pharmacie of the State University in 2009 and studied Health Services Management in a partnership between the State University and Montreal University. In 2010, right after his residency, he was in charge of a satellite clinic of St Boniface Hospital in Cotes-de-fer. He managed nutrition, health and AIDS/HIV programs at SBHF funded by UNICEF, CDC, UN Office for the Coordination of Humanitarian Affairs, and the Catholic Medical Mission Board (CMMB). He received an award from CMMB for excellence in program management. Shortly after, he became St. Boniface Hospital's Medical Director in October 2015. Dr. Bernard has received leadership training from Physicians 4 Haiti (now EqualHealth) and is a current fellow of Medical Education at Harvard Macy's institute.
Catherine Guillou-Ouellette Director of Monitoring & Evaluation

Catherine has worked for more than five years in Haiti. Before joining C2C, she was an internship coordinator at the Haitian American Caucus in Croix des Bouquets. She has recently received her MPH, with a concentration in global health from the University of Montreal in Canada. During her studies, Catherine focused her work on better understanding contraception use in women in Haiti. She is dedicated to women's health in developing countries. Previous to her work in Haiti, she has worked for 5 years in psychology and health-related research, particularly in suicide prevention.
Racha Yehia Director of Operations

Racha has a bachelor's degree in nutritional science with a minor in international development from McGill University, Montreal, Canada. After finishing her degree, she worked on various nutrition projects in the Philippines and Burkina Faso. She recently finished a two-year contract with one of C2C's partners, Meds & Food for Kids (MFK), that produces a Ready-to-Use Therapeutic Food (RUTF) to combat malnutrition in Haiti. During her time with MFK, she managed the nutrition department where she helped more than 20 organizations start malnutrition programs all over Haiti. She also facilitated the launch of several prenatal supplementation programs.
Herlande Duvot Nurse, Cité Chauvel, Haiti Clinic

Ms. Duvot is a qualified nurse who completed her Bachelor of Nursing degree at the School of Nursing, Our Lady of Wisdom (EINDS), in Cap-Haitien, Haiti in 2010. She has completed post-graduate training in many topics, including HIV/AIDS, diabetes care, infectious disease, and blood transfusion safety. Nurse Herlande has worked at a number of hospitals and clinics across the northern region since 2007 and has gained notable skills in managing malnutrition programs, caring for people with cholera, and in health education and hygiene promotion.
Nathalie Pierre Nurse, Acul du Nord, Haiti Clinic
Nathalie Pierre studied nursing at Roi Henri Christophe University in Cap Haitian from 2010 to 2014. During her last year of studies, she was named peer student instructor for the new students starting their nursing studies. Before starting her career in nursing, Nathalie Pierre worked for many years in administration, where she worked in different businesses (shops, hotels, etc.) and at the department of tourism of Northen Haiti.
Cassandra Gueriné  Nurse, Camp Coq, Haiti Clinic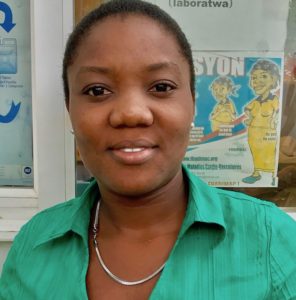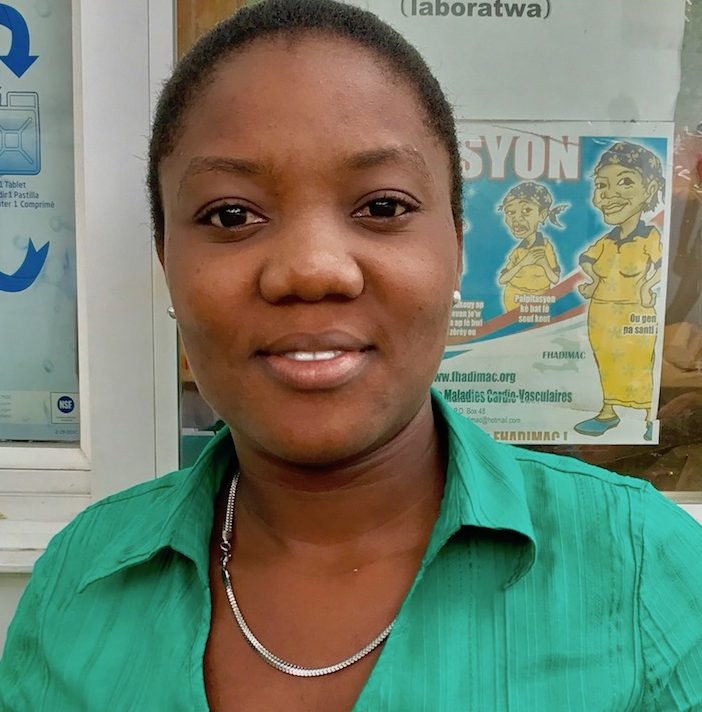 Cassandra Guérine studied nursing at Université Roi Henri Christophe in Cap Haitian from 2010 to 2014. After her studies she worked as a nurse at the health center of Limonade outside of Cap Haitian in different department. She has experience in HIV management, maternity, and vaccination. Later she worked at the RJP-GRAP clinic in Limonade where she was trained in cervical cancer screening.
Lannelle Jean Louis  Nurse, Camp Coq, Haiti Clinic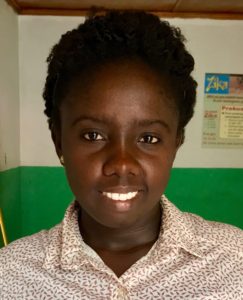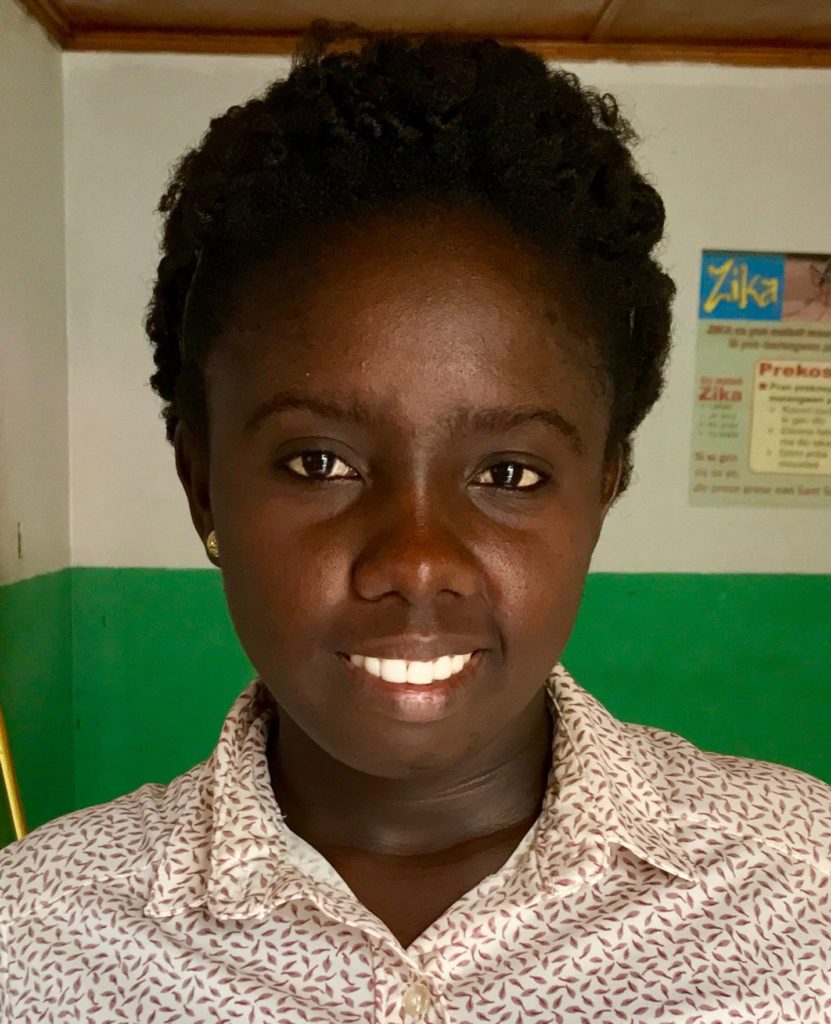 Lannelle Jean Louis studied nursing at Haiti Paramedical Center in Port au Prince from 2011 to 2015 where she received her diploma and license to practice nursing. After graduating, she worked at the LaFosette health center where she gained experience pediatric and prenatal care. Lannelle Jean Louis works at registration in Camp Coq and is also responsible for vaccination and family planning.
Marie-Carmelle Mervil  Pharmacy Nurse, Sinek, Haiti Clinic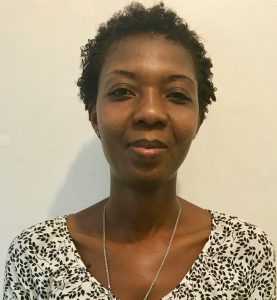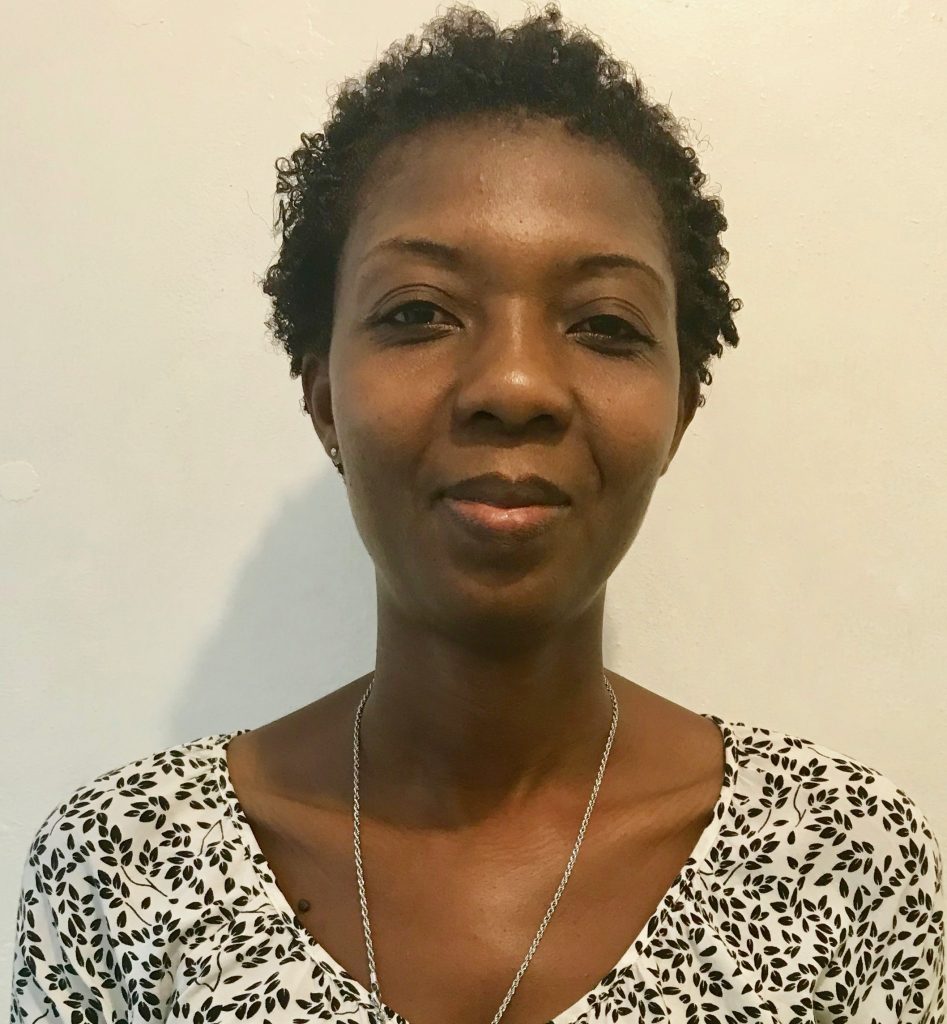 Ms. Carmelle graduated as a auxiliary nurse from the Dominican Republic in 2007. She then returned to Haiti to begin working at the Sinek clinic. She has worked at the clinic for the past 11 years. She played a big role during Sinek's re-opening transformation. Although she lives far from the clinic and her commute is long, Sinek has a special place in her heart since it is her birthplace.
Daniella Chrysostome  Registration Nurse, Sinek, Haiti Clinic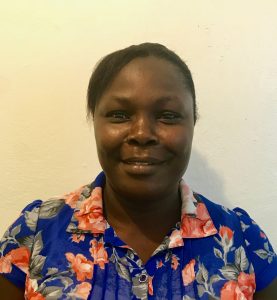 Daniella is born, raised, and currently lives in the Sinek community. She has worked at the Sinek clinic since 2007, when Sinek was still a public clinic. She began working in the pharmacy, dispensing medications, but she currently takes care of registering the patients. Prior to working at the Sinek clinic, she was an elementary school teacher.
Marie Etienne Laboratory Technician, Camp Coq, Haiti Clinic

Ms. Etienne studied at the National School of Medical Technology in Cap-Haitien, and is licensed in medical technology.  Prior to joining the C2C team, she worked with International Child Care, and at the Bon Samaritain Hospital in Limbe, Haiti.
Emmanuel Alphonse Laboratory Technician, Sinek, Haiti Clinic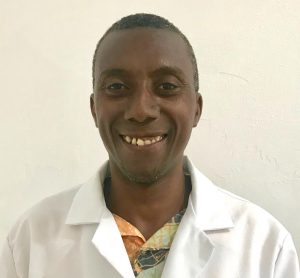 Emmanuel graduated from the state university, Louis Pasteur, in Port-au-Prince in 2007. He aspires to eventually go back to school and get a PhD in epidemiology. Emmanuel has worked at the Sinek clinic for the past three years, when it was still a public clinic.
Maudline Jean Laboratory Technician, Acul du Nord, Haiti Clinic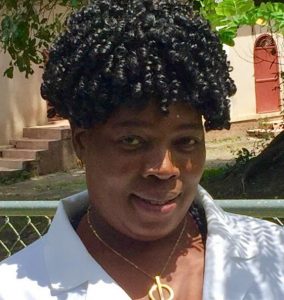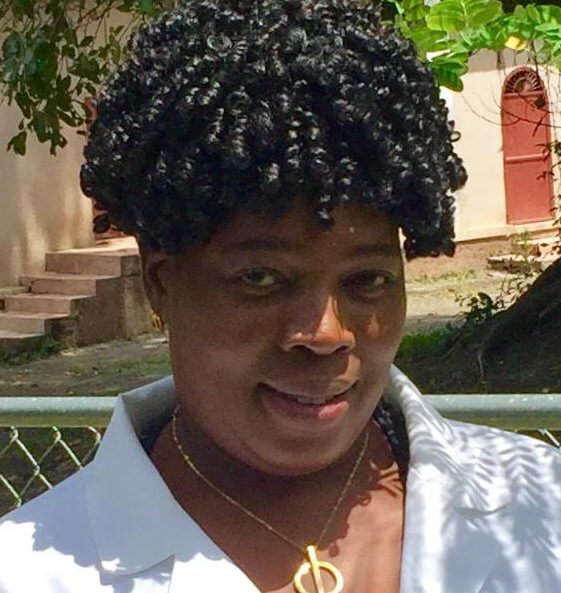 Ms. Jean earned her license from the National School of Medical Technology in Cap-Haitien, and her diploma in Administrative Science and Business from the Adventist University of Haiti.  Before joining the C2C team, she was a technician for the integrated biological and behavioral surveillance survey with PSI / Haiti, and was a laboratory technician at the Baptist Hospital of Haiti.
Myreille Alfred Laboratory Technician, Cité Chauvel, Haiti Clinic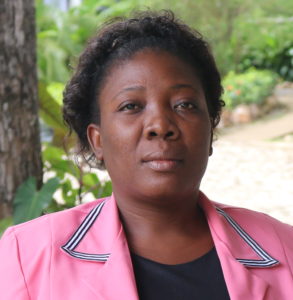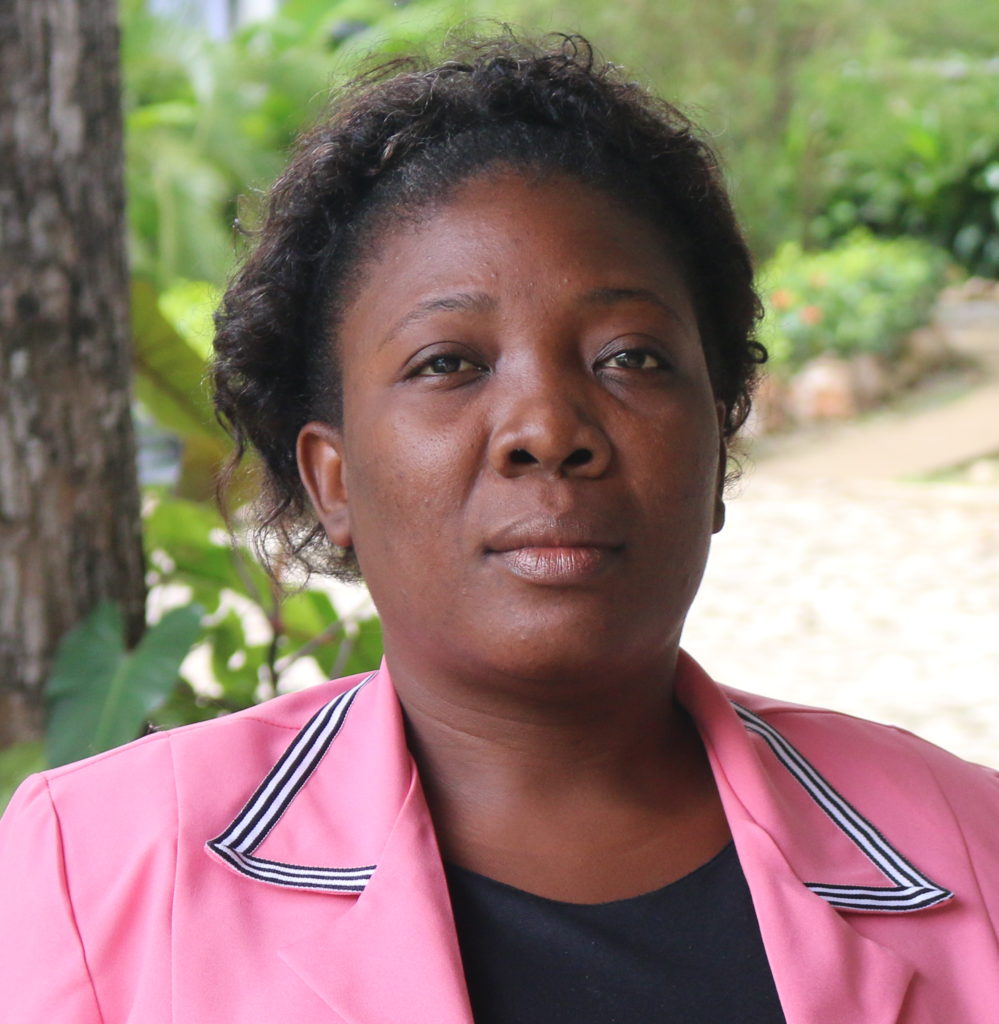 Myreille Alfred has been a laboratory technician for C2C since February 2016. She graduated from the Laboratory medical school in Cap-Haitian in 2006. For the past 10 years, she's worked in different labs in Cap-Haitien, like Bon Secours Laboratory, Dash Hospital, Hope Health Action Hospital and Compassion International.
Titus Abel Laboratory Technician, Cité Chauvel, Haiti Clinic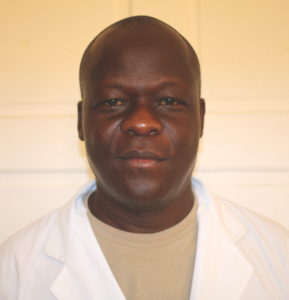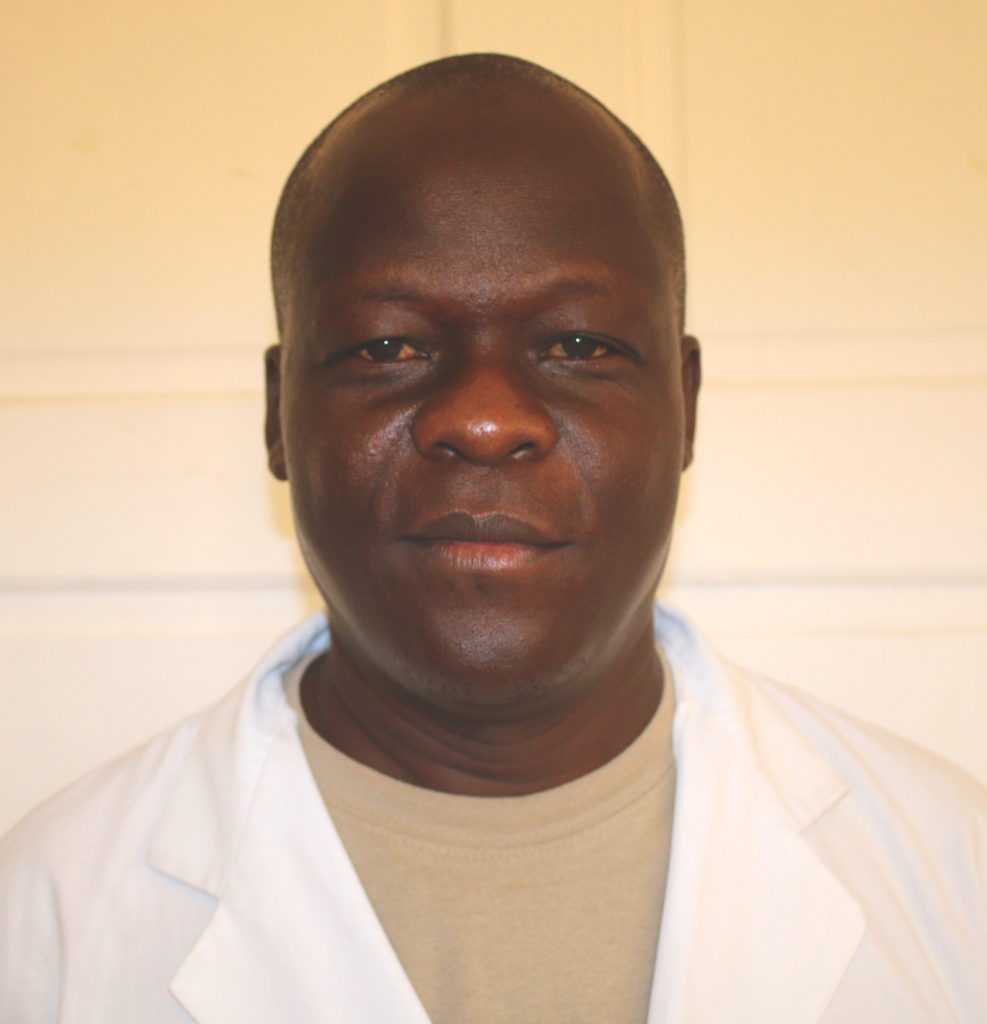 Mr. Abel has 15 years of experience as a lab technician. He studied at the National School of Medical technology in Cap Haitian. Prior to joining C2C, Titus Abel worked at the lab of the Sacre Coeur Hospital in Milot for more than 10 years. He also teaches at the Institut Polytechnique du Cap Haïtien.
Julienne Jean Noël Auxiliary Nurse, Cité Chauvel, Haiti Clinic

Ms. Jean Noël received her auxiliary nursing degree from the Institute Chrétienne Siloé in Port-au-Princehis. Since then, she has worked at the Espérance de Pilate Hospital.  She has received additional certification through USAID's CHAMP program, and UNICEF's training on management of severe acute malnutrition without complications.
Jorane Pierre Community Health Worker, Camp Coq, Haiti Clinic
Ms. Pierre helps C2C build its relationship with the families of Camp Coq.  As a CHW, she takes part in general door-to-door outreach, and in-home patient follow ups.  Her experience volunteering with the Ministry of Health during their immunization campaigns, and her passion for caring for children, make her an asset to both C2C and the community.
Rodenay Joachim Community Health Worker, Acul du Nord, Haiti Clinic

Mr. Joachim's knowledge of the Acul du Nord community comes from working with a variety of government and NGO programs.  He was Head of Communications for Civil Protection in Acul du Nord, and Vice-Coordinator for the Organization for the development of Acul du Nord.  In the NGO field, he served as a rescuer for the Red Cross, and as an Investigator for OXFAM, and IHSI.
Viviane Henry Community Health Worker, Cité Chauvel, Haiti Clinic

Ms. Henry is a trained Health Officer, having received her certification from the School for Training Community Health Agents.  She speaks Creole, French, English, and Spanish.  Ms. Henry previously worked on a State run tetanus vaccination program, and volunteered on World Vision campaigns.
Cherlande Pierre Community Health Worker, Sinek, Haiti Clinic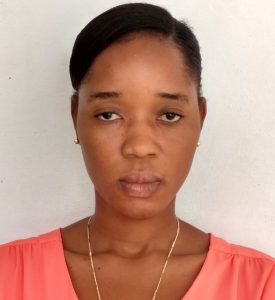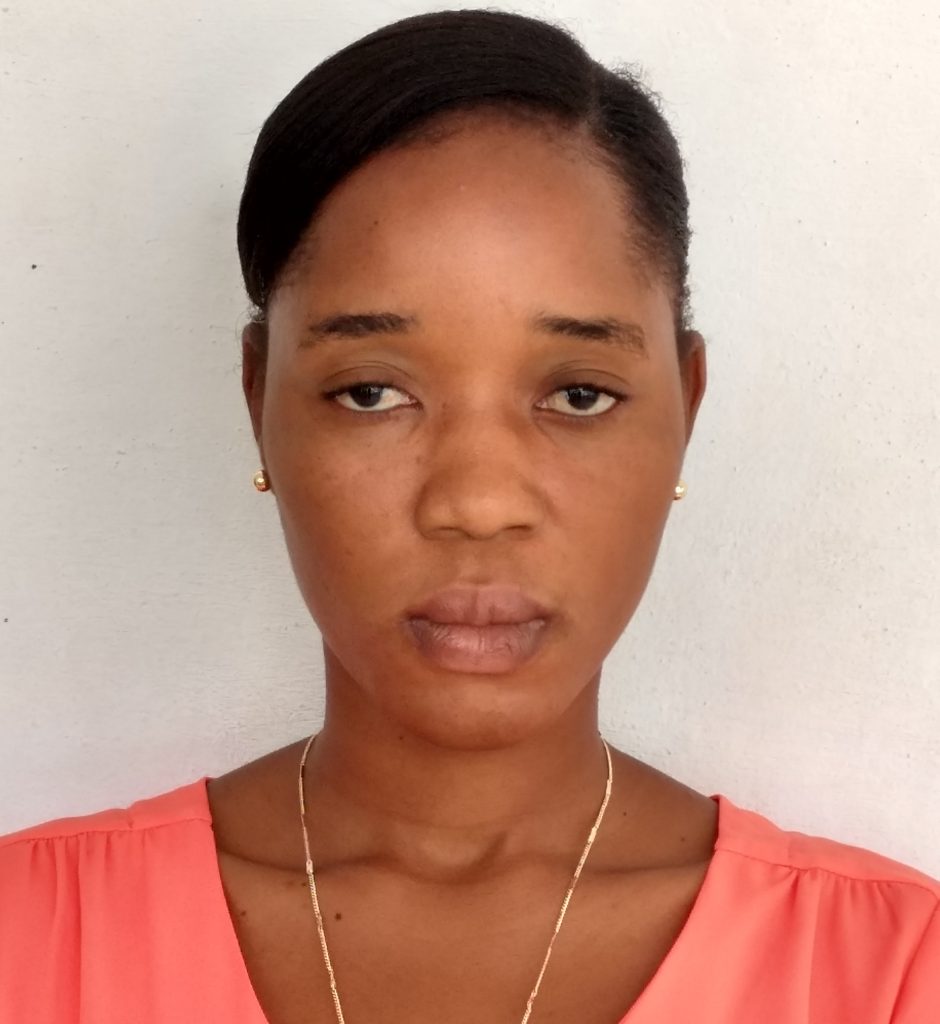 Ms. Pierre is originally from the Sinek community. After completing her secondary education, she moved to Cap-Haitian where she was trained as a nurse at University Christian Academy of Haiti. She graduated in 2017. She began working at the Sinek clinic a few months before the re-opening.
Santia Vital  Maternal Health Agent, Acul du Nord, Haiti Clinic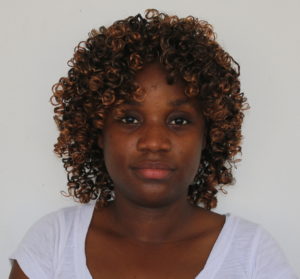 Ms. Vital graduated from Université Anthénor Firmin in nursing in 2016. She has extensive experience working at the community level as a health agent for "FOSREF Lakay" as well as for C2C. She will be conducting prenatal and postnatal home visits as part of C2C's expanded maternal health program.
Monique St-Vil  Maternal Health Agent, Acul du Nord, Haiti Clinic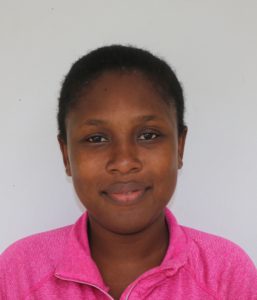 Ms. Saint-Vil studied nursing at Université Académie Chrétienne d'Haïti which is affiliated with the One Mission Society Church. She graduated in 2016 and worked in Monbin Crochu where she would walk far into the mountains to conduct community education and screenings.
Dielène Placide  Maternal Health Agent, Camp Coq, Haiti Clinic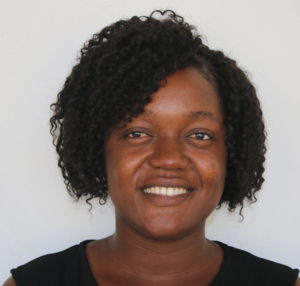 Ms. Placide recently graduated from the University of Notre Dame in Cap Haitian with a diploma in nursing. She gained experience by completing internships in different fields of nursing like eye care, pediatric care, and maternity. She currently conducts prenatal and post natal home visits as part of C2C's expanded maternal health program.
Florvil Flora  Maternal Health Agent, Camp Coq, Haiti Clinic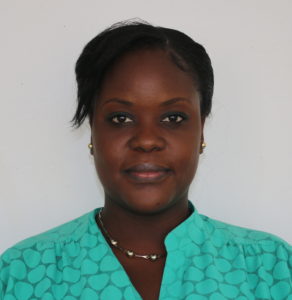 Ms. Flora graduated from Université Notre Dame de la Sagesse (EINDS) in Cap Haitian in 2015. She spent a year working as a nurse in Ouanaminthe in the maternity. She currently teaches nursing and will be conducting prenatal and postnatal home visits in the Camp Coq communityas part of C2C's expanded maternal health program.
Alide Florvil  Nurse Midwife, Haiti Clinics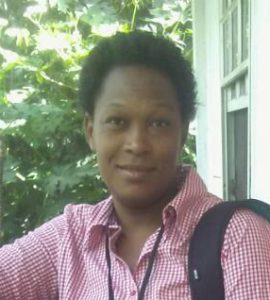 Ms. Florvil is from Hinche in the Central Plateau. She has worked as a auxiliary nurse for 8 years at the Ste-Thérèse hospital in Hinche and with World Vision. She recently completed her midwife training with Midwives for Haiti. After graduating, she worked for one year at the Ste Therese maternity and one year at Mama Baby Haiti delivering babies, doing pre- and post-natal visits and more. She is responsible for the expanded maternal health program and is a great addition to the team. Ms. Florvil is dedicated to helping mothers and babies live healthier lives.
Dr. Wilnick Richard Doctor, Cité Chauvel, Haiti Clinic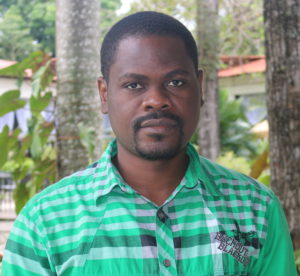 Dr. Wilnick Richard obtained his diploma at the faculty of medicine at the state university of Haiti in 2014. He completed his residency at the Hope Health Action Hospital and was then hired as a doctor in the emergency ward. He also worked at the Port-Margot health center as the medical director and site manager.
Dr. Viviane Sergile Doctor, Acul du Nord, Haiti Clinic

Viviane Sergile studied medicine at ELAM (Escuela Latino Americana) in Cuba. She did her social service at Hopital Convention Baptiste in Quartier Morin outside of Cap Haitian. She then specialized in family medicine at the Hospital Grande Rivière du Nord with the "Brigade de Coopération Cubano-Haitienne En Haïti".
Dr. Eugène Doctor, Sinek, Haiti Clinic

Dr. Eugène studied medicine at the Autonoma University in Santo Domingo, Dominican Republic in 2013. Following his graduation, he completed his social service (residency) in Bethesda Hospital in Cap-Haitian. He then worked for Compassion International and Open Door Clinic, both of which are medical aid organizations in Haiti. When he isn't working at C2C, Dr. Eugène teaches at the Haiti Paramedical Center.