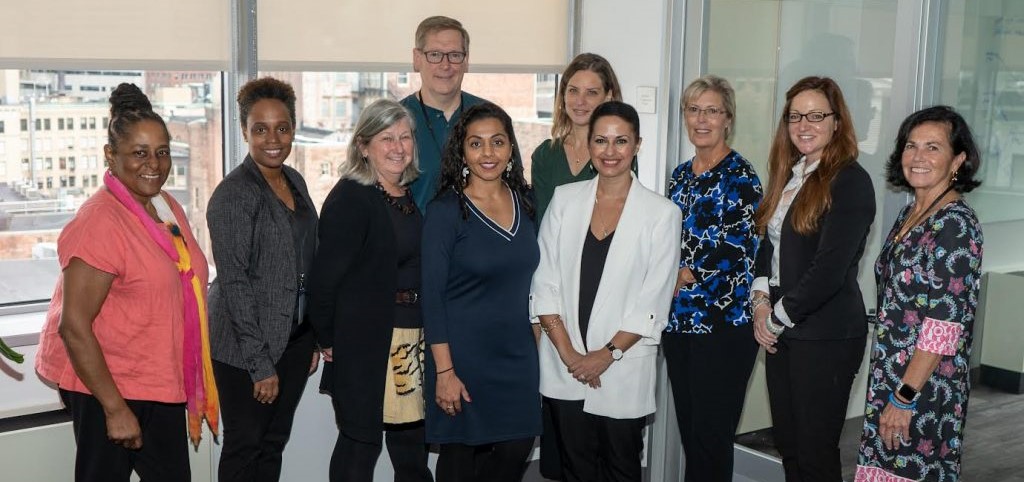 Allison Howard-Berry, Chair

Allison Howard-Berry is a non-profit and social enterprise leader with 20 years of experience in global health, community development, and fundraising. Allison co-founded C2C in 2009 with Elizabeth Sheehan, a physician assistant, and global health policy expert. As C2C's chief executive for a decade, Allison led the organization's strategic growth and optimization of the social business model. Allison received her Master's degree from the School of International and Public Affairs (SIPA) at Columbia University and has worked in over 10 countries on health and development initiatives.
Currently, Allison serves as Chief Advancement Officer for the Touch Foundation, which works to strengthen health systems in sub-Saharan Africa through digital health technology, capacity-building programs, and technical assistance. Previously, Allison worked with various health organizations, including Planned Parenthood North Central States and the Clinton Foundation Health Access Initiative (CHAI) in Ethiopia. Allison serves on the Board of the KLM Foundation, a charitable organization that supports youth leadership development and education in rural South Africa.
Claire Dillavou Jarashow, Ph.D., Director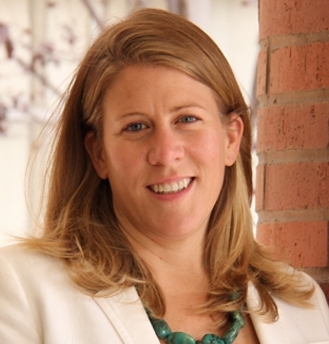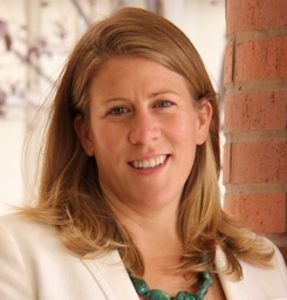 Dr. Jarashow brings over fifteen years of experience in international development and public health. Her work has been largely shaped by her early years as a Peace Corps Volunteer in rural Nicaragua, working with adolescents and women on reproductive health issues and micro-finance projects with woman's cooperatives. She has worked for various international NGOs in Latin America, the Caribbean, and Africa integrating health programming (specifically malaria and HIV) and economic development programs. She has worked as a Strategic Information Advisor for CDC Namibia, served as Deputy Country Coordinator for the President's Emergency Plan for AIDS Relief (PEPFAR) in Namibia, been the Implementation Science Advisor for various country programs at I-TECH, and consulted for the World Health Organization. In 2012, she was awarded a Bill & Melinda Gates Foundation Grand Challenge Exploration Award for developing biodegradable vaccine packaging to reduce the waste burden in developing countries. Currently, she is in the Epidemic Intelligence Service at the CDC, working with the Los Angeles County Department of Public Health. Claire received a BS in Cognitive Science from Vanderbilt University, an MPH from Columbia University, and a Ph.D. in Epidemiology from UCLA.
Glenn Paredes, Director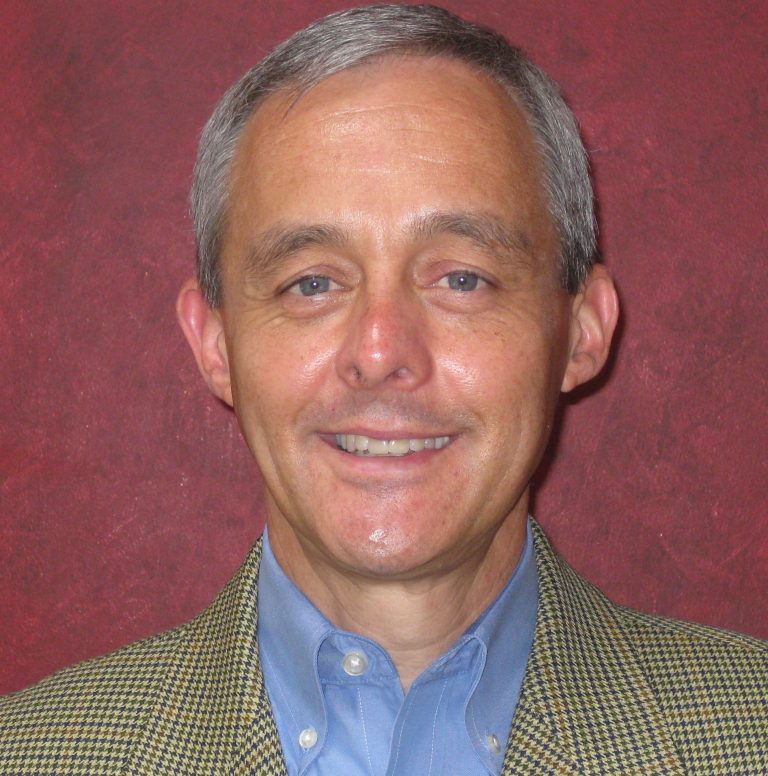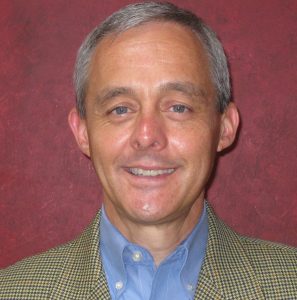 Glenn Paredes is a business leader out of the high-tech industry interested in applying his experience to help advance the success of mission-driven nonprofits. He has applied this commitment to supporting social impact ventures as a Business Mentor advising on growth strategy, scaling up operations, leadership, and organization development. Glenn is currently the VP of Business Integration for Booking Holdings Corporation. Previously, he has held several executive leadership roles, including EVP & General Manager of ELM Solutions – an enterprise software business unit within Wolters Kluwer, SVP of Global Operations for Nuance Communication, and multiple VP-level roles at EMC Corporation (now DELL Technologies) spanning general management, global business operations, acquisition integration, global centers of excellence, and services. Enabling and driving business transformation has been a central theme throughout his career in high-velocity businesses and markets. He has a successful track record of solving complex business problems to enable companies to scale up and improve operations, increase profitability, and capture new market opportunities. He is certified in Six Sigma and a practitioner of the LEAN methodology. Glenn has an MBA from Northeastern University and a BA from the College of the Holy Cross.
Kim Wilson, MD, MPH, Director

Dr. Wilson's work has focused on improving health care for underserved populations domestically and internationally. In Boston, Dr. Wilson has combined clinical care for underserved families with the implementation of programs to improve the health of children with chronic illnesses. Her international work grew from her clinical pediatric practice in Boston, working with transnational families from the Dominican Republic. Internationally, Dr. Wilson has led a maternal and neonatal training and quality improvement program at hospital facilities in the Dominican Republic. Her current work applies the technology of health to quality improvement, using cell phone-based protocols as decision aids to improve newborn health care in Tanzania. Dr. Wilson teaches at Harvard Medical School and the School of Public Health, focusing on global maternal-child health and social determinants of disease. In addition, she developed and directs the Global Pediatric Fellows Program at Children's Hospital Boston, with pediatric fellows working in Haiti and Rwanda.
Richard A. Sugarman, JD, MBA, Director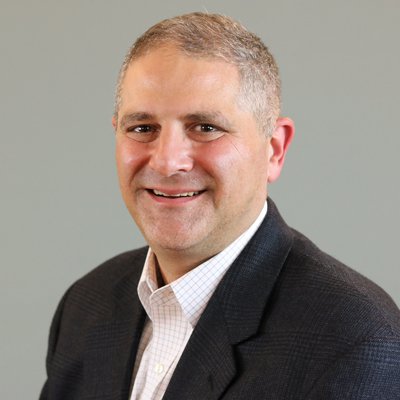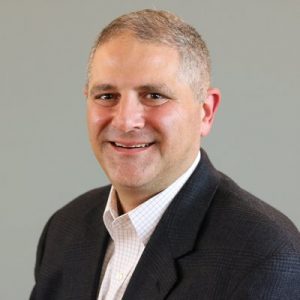 Richard A. Sugarman is a Deputy General Counsel at Boston Medical Center, an academic medical center that serves as the region's largest safety net hospital and busiest trauma center. Rich's legal practice focuses on various legal issues affecting the hospital and its affiliated providers. He also serves in the United States Army Reserve as a judge advocate officer and currently commands the 214th Legal Operations Detachment headquartered in Minneapolis, Minnesota. He deployed to Iraq in 2011 as the senior legal counsel to the commander of all Army medical units in Iraq. Rich also is an adjunct faculty member at Boston University School of Law. Rich received his Juris Doctor from the George Washington University Law School, a Master of Business Administration from Colorado State University, a Master of Strategic Studies from the U.S. Army War College, and a Bachelor of Arts from the University of Massachusetts – Amherst. Rich serves on the UMass Amherst Alumni Association Board of Directors. He is a fellow of the Massachusetts Health and Hospital Association's Health Leadership College.
Christine Candio, FACHE, Director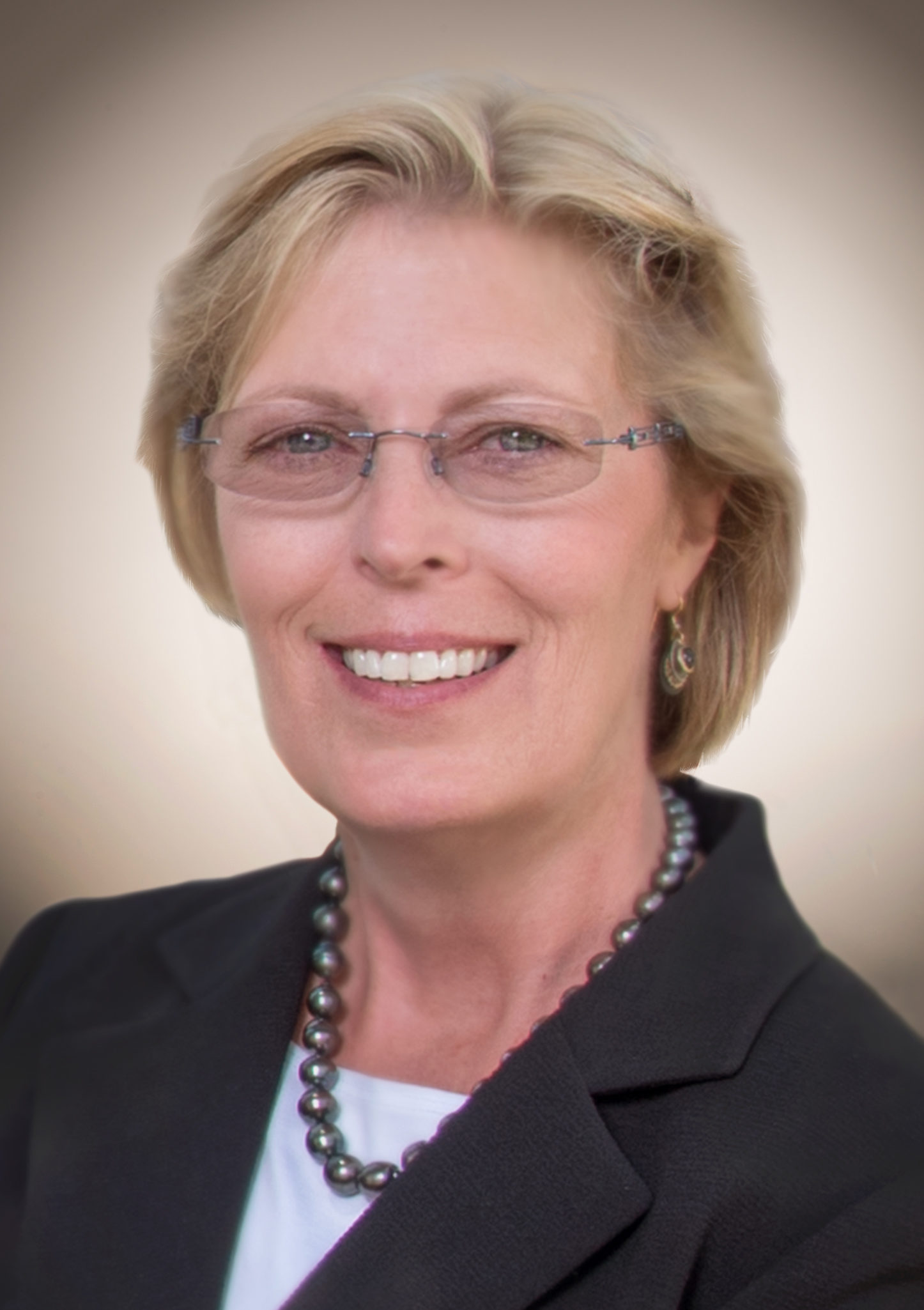 Christine Candio was President and CEO of St. Luke's Hospital in St. Louis, MO, from January 2015 through April 1, 2020. Before joining St. Luke's, she served over six years as CEO of Inova Alexandria Hospital in northern Virginia and senior VP of Inova Health System. During the past three decades, Ms. Candio began her nursing career, progressed through nursing leadership ranks at several hospitals, and gained extensive healthcare operations and senior executive leadership experience in acute care and outpatient settings. Ms. Candio is the recipient of many distinguished awards, including the 2019 ACHE Gold Medal Award, the highest honor bestowed on healthcare leaders who have made meaningful contributions to the healthcare industry. She was also named one of the 2017 Most Influential Business Women by the St. Louis Business Journal and recognized by Modern Healthcare as one of 10 "Women to Watch in Healthcare." She holds a Bachelor of Science degree in nursing from William Paterson University of New Jersey and a Master of Public Administration degree with a focus in healthcare management from Fairleigh Dickinson University.
Elizabeth Louis, Ph.D., Director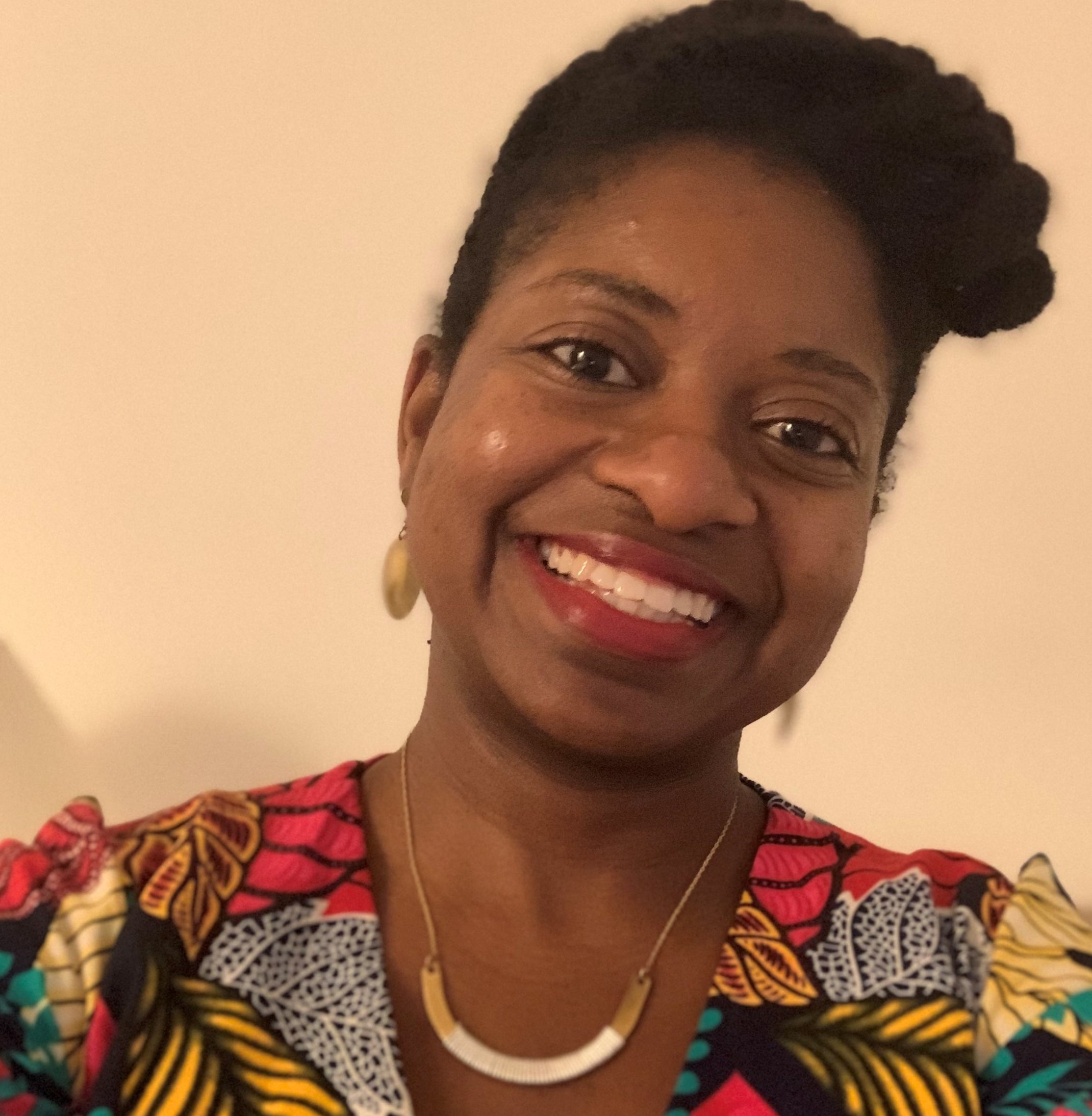 Dr. Elizabeth Farrah Louis is a Haitian-American psychologist at Boston University Medical Campus and Boston Medical Center conducting global mental health research. She provides clinical work to refugees, asylum seekers, and torture survivors from Latin America, the Caribbean, Africa, and Asia. Since 2015, Dr. Louis has been engaged in extensive community-based work in Haiti focused on trauma, disaster relief, mental health, and training laypersons and health and mental health professionals. She received the U.S. State Department Boren Fellowship, where she lived in Haiti and worked with Zanmi Lasante/Partners in Health and grassroots organizations to address self-care, mental health literacy, gender-based violence, and child development. She has taught a local university psychology course and engaged in the train-the-trainer model with teachers, community members, and leaders in different regions of Haiti. She recently completed the National Institutes of Health-Harvard University, Boston University, and Fogarty Global Health Fellowship with Partners in Health/Inshuti Mu Buzima in Rwanda, where she supported mental health service delivery and research initiatives; she co-wrote the Rwandan national COVID-19 mental health guidelines in collaboration with the Ministry of Health. Dr. Louis serves on national and international boards that focus on supporting and empowering underserved populations; she volunteers in communities around post-traumatic healing and racial reconciliation. She is a diversity, equity, and inclusion consultant and advocates for marginalized populations.
Sheila Phicil, Director

Sheila Phicil is the Director of Innovation and Health Equity at Boston Medical Center. Sheila brings a wealth of experience and a deep passion for healthcare operations and strategy. Before her current role, she served as the Administrative Director for Neurology, overseeing the entire business line and tackling significant operational challenges, including a swift transition to telehealth during the COVID-19 pandemic. Sheila is committed to efficient practice management, encompassing staffing, processes, marketing, and electronic medical record (EMR) systems. Her core expertise lies in operations and strategy. She is adept at identifying the lowest risk and cost strategies for patient-centered care, always with an eye for systems innovation.
Sarah Matousek, Director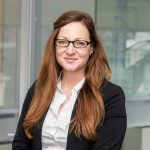 Sarah Matousek, PhD, MPH, is a Principal at Day Health Strategies (DHS), where she leads a team working on multiple healthcare transformation initiatives in multiple healthcare sectors. After spending eight years in academia researching Alzheimer's disease in Rochester, NY, and then at the Brigham and Women's Hospital in Boston, Sarah studied health policy and management at the Boston University School of Public Health. While there, she collaborated with a team at Harvard Medical School to develop and implement a mobile phone solutions program for surgical patients in rural Haiti. Sarah has held adjunct and affiliate faculty positions at Boston University's Metropolitan College and Ariadne Labs. She holds a Ph.D. in Neurobiology & Anatomy from the University of Rochester and an MPH in Health Policy & Management from Boston University.
Naïké Ledan, Director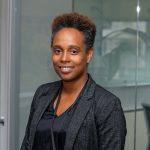 Naïké Ledan is a social justice defendant, a committed feminist of heart that brings forward 20 years of experience in human rights and health justice advocacy, women's empowerment, the fight for universal access to basic services and social inclusion, and civil society capacity building. She has built extensive work in Canada, West, and Southern Africa, and Haiti in civil rights advocacy capacity building while emphasizing the social determinants of structural exclusion. Presently she is working to increase civil society involvement to hold Governments, PEPFAR, and the Global Fund accountable to communities while providing technical assistance on building effective Community-Led Monitoring to different countries while building pertinent educational tools to inform stakeholders. She leads the global support for Zimbabwe civil society and is instrumental in translating Data for civil society to use for advocacy purposes. Naïké holds an MS in International Development from the University of Montreal and is pursuing a postgraduate degree in Public Health at New York University's Global Institute of Public Health.
Victor Silva, MBA, MPP, Director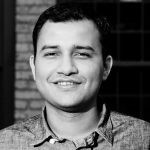 Victor Silva is a finance expert with experience implementing government policies. He serves as Director of Business Operations at CircleBlack, a SaaS wealth management platform. Before joining CircleBlack, Victor was an Analyst at Brown Advisory and a consultant for Development Finance Institutions in Africa, Asia, and Latin America. Victor graduated from Universidad Centroamericana and earned an MPP from Georgetown University and an MBA from Boston University.
Rupal Ramesh Shah, MPH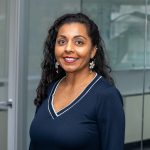 Rupal Ramesh Shah serves as the Executive Director of New Directions, a non-profit organization that provides resources for those who have experienced domestic violence or sexual assault. Rupal has Master's degrees in Microbiology and Public Health and has worked in various countries such as South Africa, Tanzania, and Haiti. Originally from Kilimanjaro, Tanzania, Rupal is passionate about social justice initiatives and has often worked on community initiatives that support and empower local people. Rupal has also been writing about issues surrounding homelessness, and her publications can be found in street newspapers nationwide.
Advisory Board
Sally Ourieff, MD, Chair

Dr. Sally Ourieff is a physician, corporate leader, executive consultant, and coach. As founder and CEO of Translational Consulting, she focuses on executive performance in the healthcare, life sciences, and pharma industries, retail, higher education, and finance. Sally is also a consultant and physician leadership coach for the Heller School of Social Policy and Management at Brandeis University and a senior advisor to the Institute of Coaching at Harvard Medical School. In addition to Sally's executive consulting work, she is also co-founder of Hatun Runa, a nonprofit that supports medical and educational development in the Peruvian Andes above the Amazon Basin. Sally received her BA in Human Biology from Stanford University and her MD from Harvard Medical School.
Elizabeth Sheehan, Founder

Elizabeth Sheehan is a founder, philanthropist, advocate, and global health expert. Originally trained as a Physician Assistant, Elizabeth worked in Africa and Asia for two decades, where she saw how the gap in healthcare services at the community level led to poor health and perpetuated cycles of poverty. She worked for USAID on a primary health care reconstruction project in post-war Mozambique and later in Angola. In 2008, she co-founded Care 2 Communities (C2C), a non-profit social enterprise that delivers comprehensive primary health care in Haiti. Elizabeth is a member of the Women Moving Millions executive board and joined Co-Impact as a founding community member.
Elizabeth Johansen

Elizabeth is the Director of Product Design at Jana Care, a social enterprise providing affordable tools for managing chronic disease. Over 50,000 people have signed up for the Habits diabetes lifestyle management app, and over 100,000 Aina HbA1c diagnostic kits have been sold for diabetes screening and monitoring. Elizabeth uses a human-centered design strategy to guide the development of Jana Care's rapid diagnostic kits, smartphone-integrated hardware, and lifestyle management apps. Before Jana Care, Elizabeth was a director at Diagnostics For All and Design that Matters and a project lead at design consultancy IDEO. Past product launches include the Eli Lilly Kiwkpen insulin injector for diabetes, and Firefly phototherapy, now treating newborns with jaundice in low-resource hospitals in 22 countries.
Kettie Louis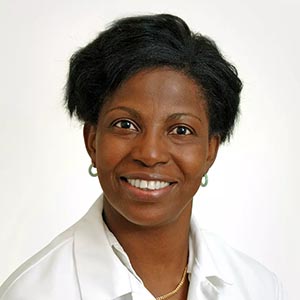 Kettie R. Louis, DNP, is an Assistant Professor of Obstetrics & Gynecology at Boston University School of Medicine, a practicing Nurse Practitioner at Boston Medical Center. Kettie is committed to continuing nursing education in Haiti, mentorship, and universal access to cervical screening and the HPV vaccination. Kettie is an EqualHealth board member who contributes to nurse training programs and research on nursing education in Haiti. She is co-leader of EqualHealth's Women's Leadership Roundtable.
Robin Reed, MD, Director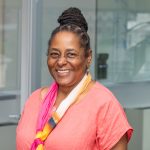 Dr. Robin Reed is an internal medicine physician whose career has been focused on primary care, public health, and community service. Her training began at Columbia University's Harlem Hospital Center in NYC, leading to her clinic position at Shattuck Hospital, a state-run safety net hospital in Boston. There, she held leadership roles such as Director of Ambulatory Medicine, Liaison to Mattapan Community Health Center (a clinic that serves primarily Haitian Americans), and ultimately Chief of Internal Medicine. Dr. Reed is an Assistant Medicine Professor at Tufts University PA Program.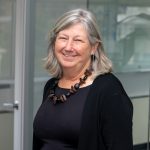 Constance Eagen, Director
Connie is a risk management executive with 35 years of experience in the financial services industry. Most recently, with Bank of America, Connie's expertise includes developing and implementing governance, policy, data, and reporting platforms to manage commercial credit risk actively. Connie also has extensive experience in sales, client development, and relationship management. As a College of the Holy Cross' Board of Trustees member, Connie brought her professional skills to Committees on Finance, Development, and Student Affairs. She led the College's nationally recognized annual giving campaign for five years. In 2013 Holy Cross recognized Connie's contributions by awarding her its In Hoc Sign award for distinguished service. She graduated from the College of the Holy Cross with a Bachelor of Arts, cum laude, majoring in Classics, and attended Trinity College, Dublin, Ireland. Connie is a resident of New York City and West Stockbridge, MA.
Rick Dwyer, Director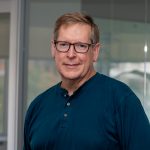 Rick co-founded halix.io LLC, a recent startup focused on building a technology and service platform to help small businesses succeed. Halix.io is his third startup in a career as a software developer and entrepreneur that's spanned over 25 years. Between building companies, Rick worked at Ford Motor Company, Apple, and Follett Corporation and most recently spent a few years as a stay-at-home dad – the best and toughest job ever. Rick is excited to use his energy, talents, and resources to help make the world a better place. He received his undergraduate degree in Applied Math from Harvard University and his Master of Business Administration in Entrepreneurial Management at the Wharton School of the University of Pennsylvania. Rick lives outside Boston with his wife and children.
Carmel Shields, Director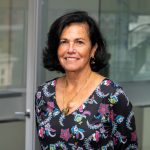 Carmel Shields is the Executive Vice President of Shields Health Care Group and Director of ProCare Medical Equipment Maintenance and Service. Before joining Shields, she was a Fiscal and Legislative Analyst for the House Committee on Ways and Means, Commonwealth of Massachusetts. She currently serves on the board of various not-for-profits, including Yawkey House of Possibilities, the Board of Overseers of Boston Children's Hospital and the Council of the Connors Center for Women's Health and Gender Biology, Brigham and Women's Hospital and is a former trustee of Stonehill College and CRUDEM. Carmel graduated from Boston College and earned an MBA from Northeastern University, a graduate degree in Environmental Law, University of Sydney (AUS), and a law degree from New England School of Law.