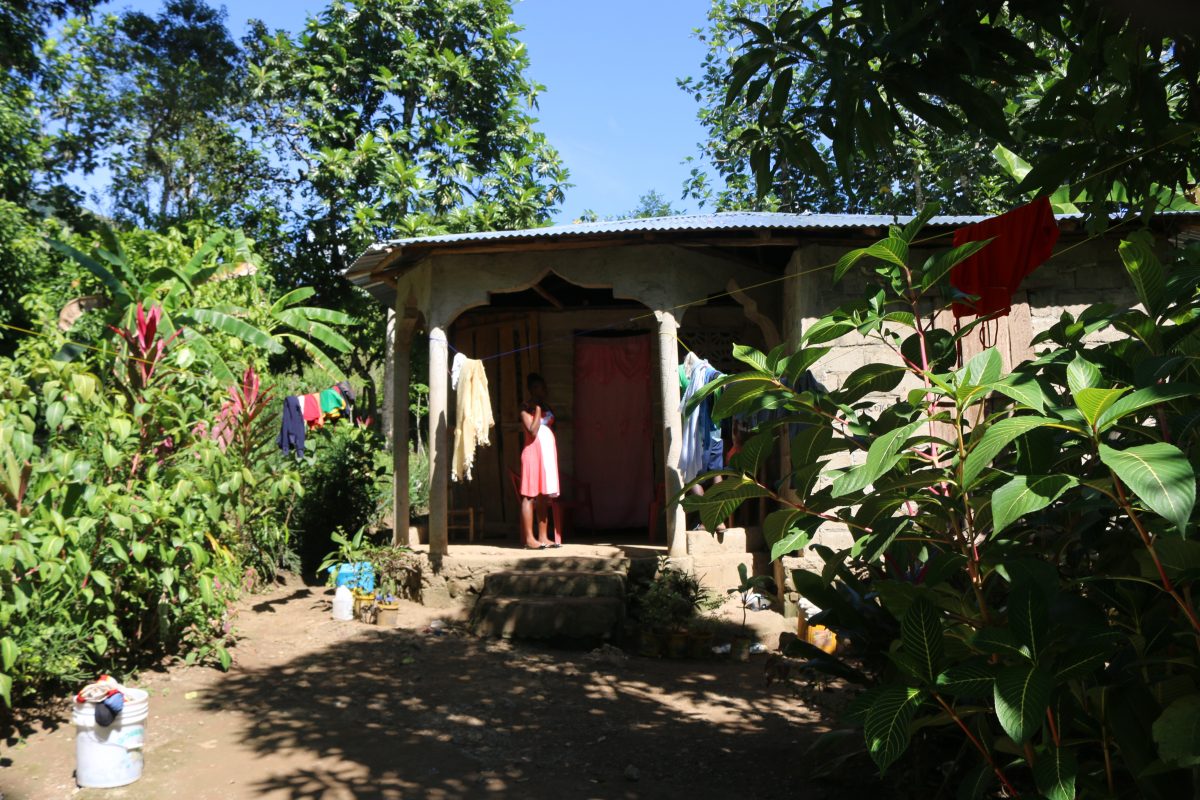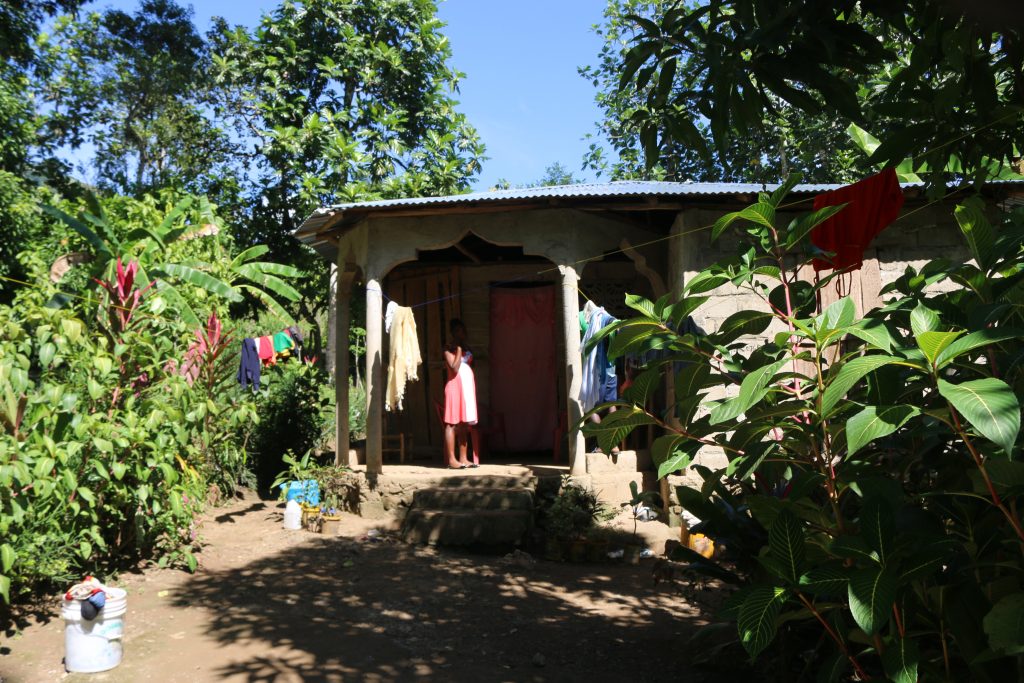 In addition to primary care, C2C has been delivering life-saving medical care to pregnant women in Haiti for over seven years. The statistics are shocking: Haiti has the highest maternal rate in the western hemisphere. 1 in 285 births will result in a woman's death, while less than 50% of deliveries are attended by a skilled birth attendant. In rural Haiti, medical care is not accessible by the general population and women often receive no prenatal care leading up to delivery. If a problem occurs during pregnancy or delivery, mother and baby often die during labor as a result of no medical attention.
We have treated thousands of expectant women at our clinics, but the truth is: medical care alone is not enough. To ensure that women and their newborns have the care they need, we've developed a transformational model to attack the maternal and infant mortality crisis in Haiti by focusing on behavior change. This proposed model scaffolds women and families to access high-­quality care and addresses demand-side barriers to care­-seeking, a neglected area of study. We came up with a unique and powerful approach by paring our clinical care with social support for vulnerable families at the household level, which entails visiting expectant mothers at their home during their pregnancy and after giving birth.
Our Maternal Health Agents (MHA) lead these visits and focus mostly on education and counseling. The MHAs cover many different topics that vary from danger signs during pregnancy, safe birth options, nutrition, breastfeeding, and the importance of immunizations. They also keep an eye out for different symptoms that could indicate problems in the pregnancy by checking blood pressure and temperature.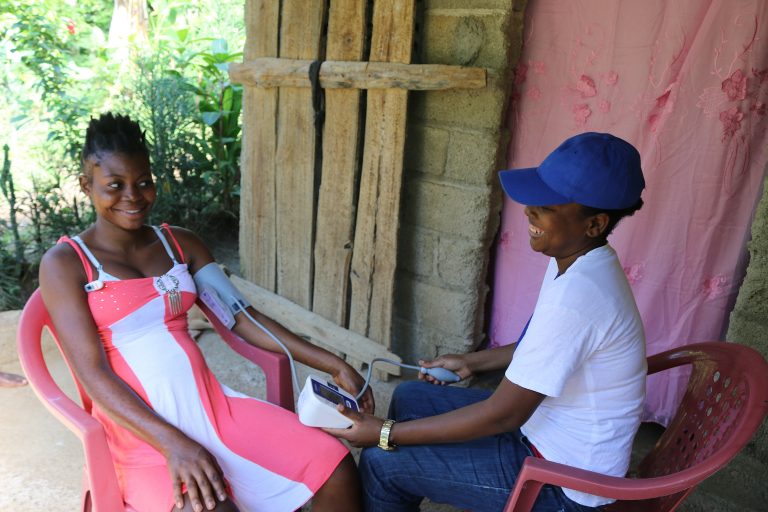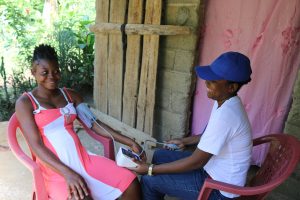 Recently, one of our MHAs visited Shedeline, who is 19 years old and pregnant for the first time. Shedeline lives in a remote mountain area, far from C2C's clinic in Acul du Nord. During the home visit, she has the opportunity to ask a lot of questions which helped her feel less nervous about pregnancy and more prepared to give birth.
Thanks to our partners Vitamin Angels, all the pregnant and lactating women that visit our clinics receive prenatal vitamins that will help them prevent anemia during pregnancy and make sure their baby gets the nutrients that are essential for healthy development.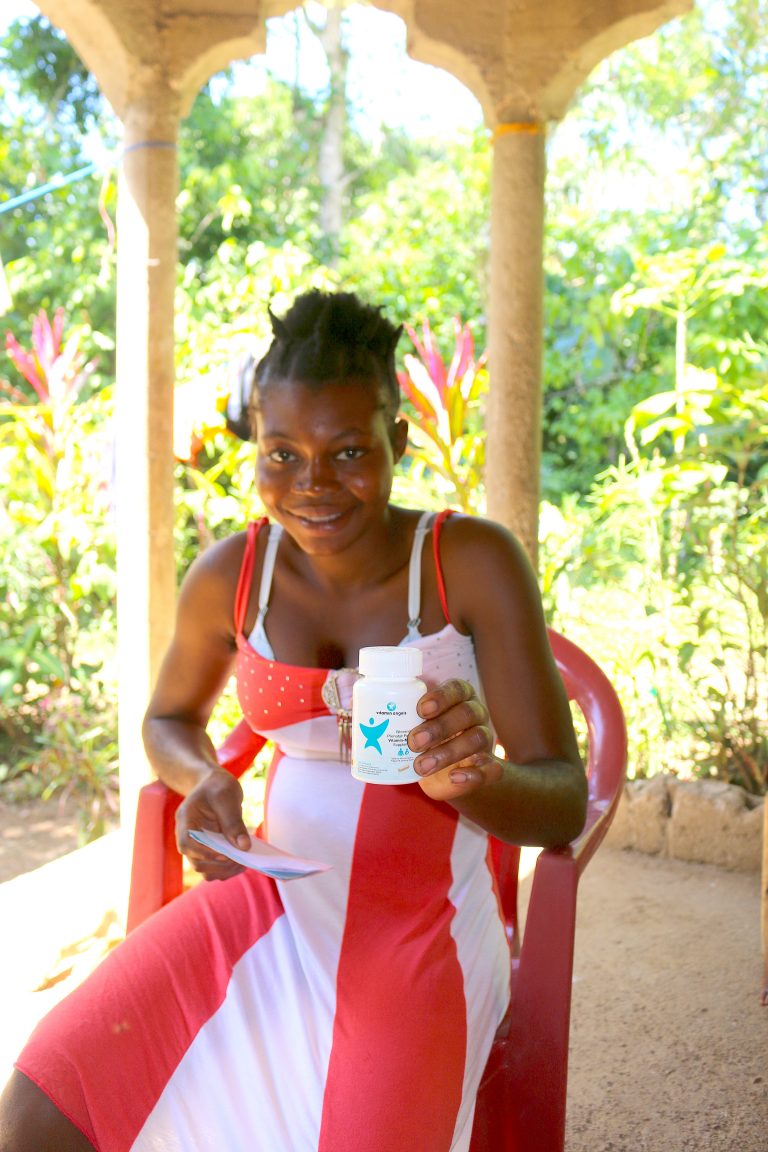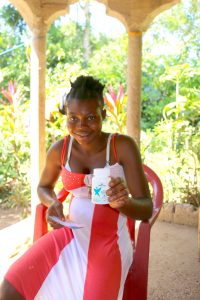 Our journey with Shedeline doesn't end here. We will be checking in with her frequently through phone calls and home-visits prior to and after delivery to encourage adherence to the birth plan established during the first visit.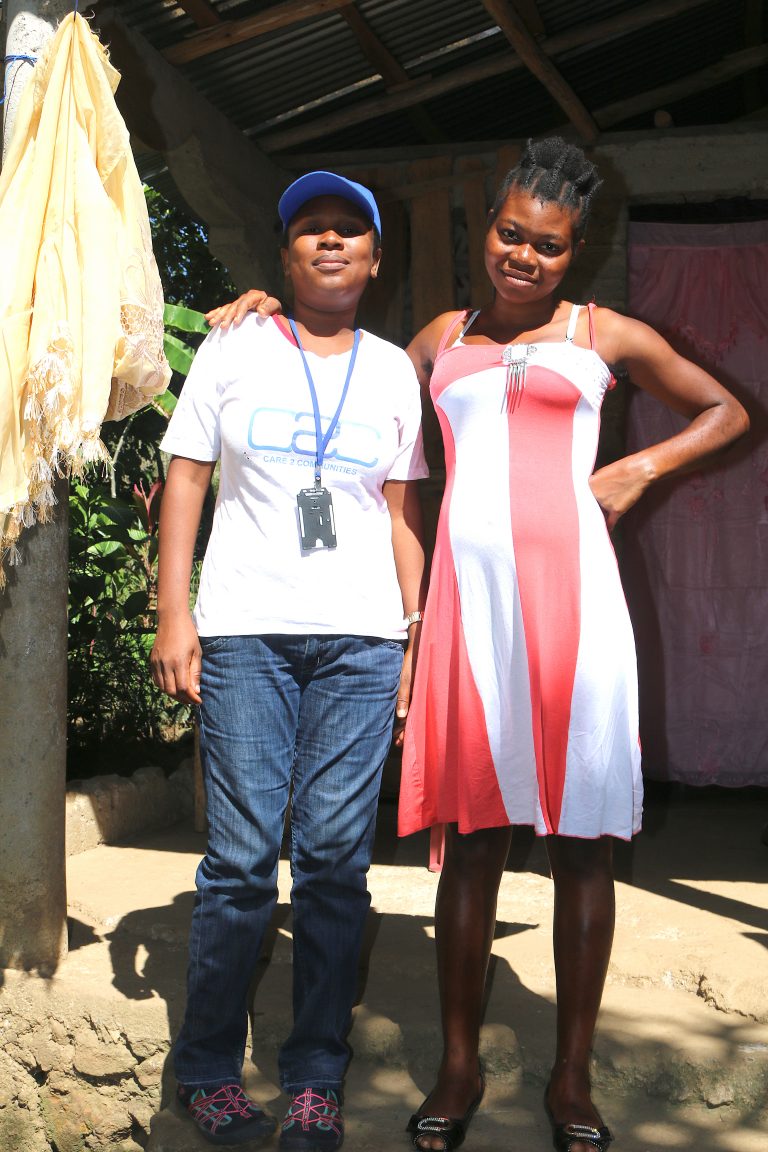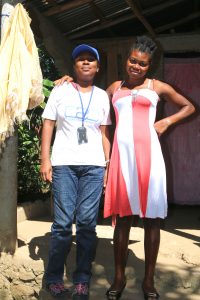 This 18-month program, funded by Grand Challenges Canada, innovates a model for 'wraparound' maternal and newborn care, offering a complete protocol of antenatal care, home-based and group-based education, robust postpartum care, as well as newborn care, including vaccinations, through baby's first year. Our goal is to enroll at least 1,000 women and to meticulously track health outcomes to understand if and how the home-based behavior change intervention improves key metrics such as a complete prenatal regimen, breastfeeding adherence, pediatric care-seeking, infant nutrition and growth.