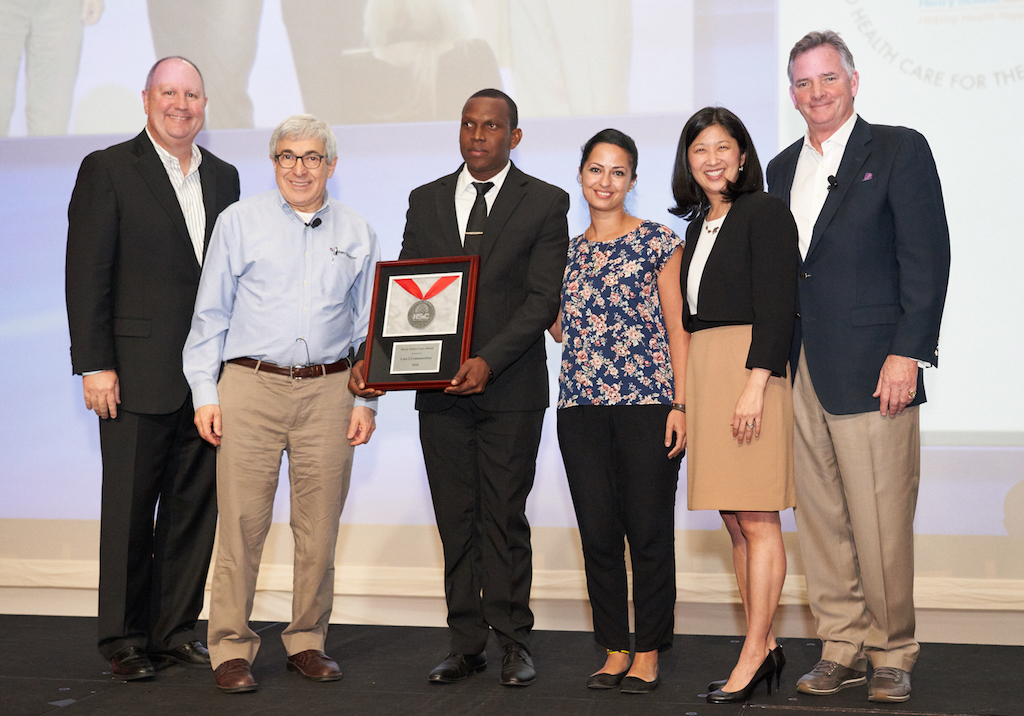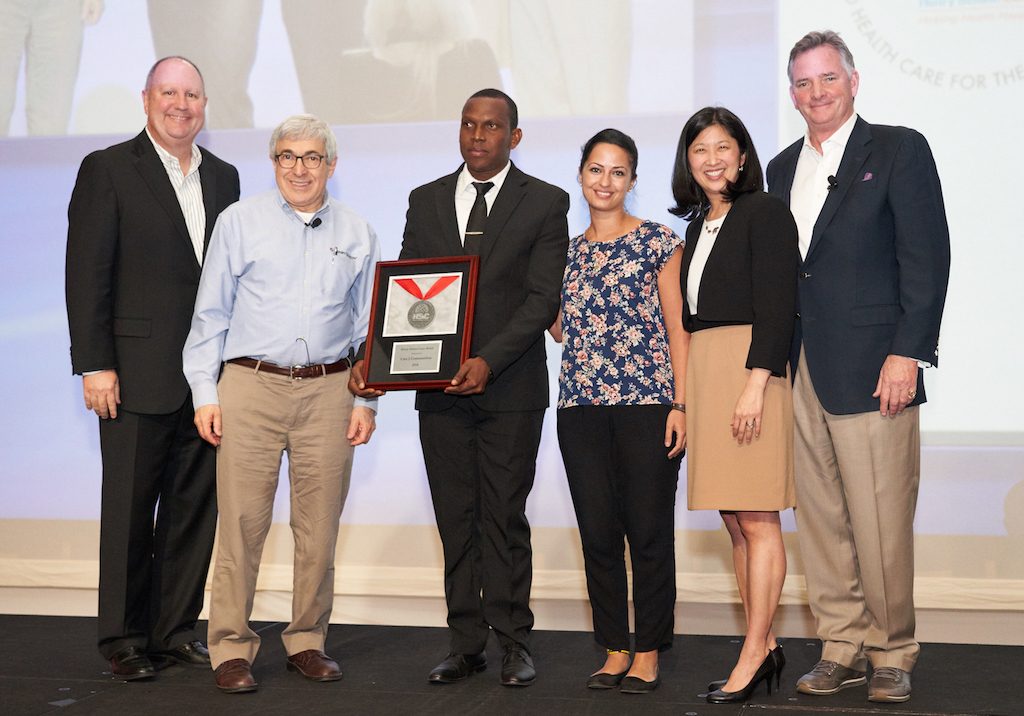 Bill Barr, Vice President, Medical Marketing, Henry Schein, Inc.; Stanley Bergman, Chairman and CEO, Henry Schein, Inc.;
Dr. Samuel Bernard, C2C Chief Operating Officer; Racha Yehia, C2C Clinic Operations Manager; Jennifer Kim Field, Vice President,
Global Social Responsibility, Henry Schein, Inc.; Brad Connett, President, U.S. Medical Group, Henry Schein, Inc.
Dear Friends,
We are excited to share that C2C was awarded the Silver Medal in the Medical category of the third annual Henry Schein Cares Medal program, which took place at the Henry Schein Medical's National Sales Meeting on April 12 in San Antonio, Texas.
C2C was recognized for its commitment to provide high-quality, low-cost health care to vulnerable families in northern Haiti. C2C clinics demonstrate that access to basic care, prevention education, and community support can be transformative and can save lives.
The Henry Schein Cares Program honors organizations from the fields of oral health, animal health, and medicine that demonstrate excellence in expanding access to care for the underserved. Stanley M. Bergman, Henry Schein's Chairman of the Board and Chief Executive Officer, presented the medals to C2C and two other organizations, The Night Ministry (Chicago, Illinois) and Community Volunteers in Medicine, Inc. (West Chester, Pennsylvania). You can read the full press release here.
Thank you Henry Schein Cares for your commitment to helping C2C continue to provide access to care for vulnerable families in Haiti!