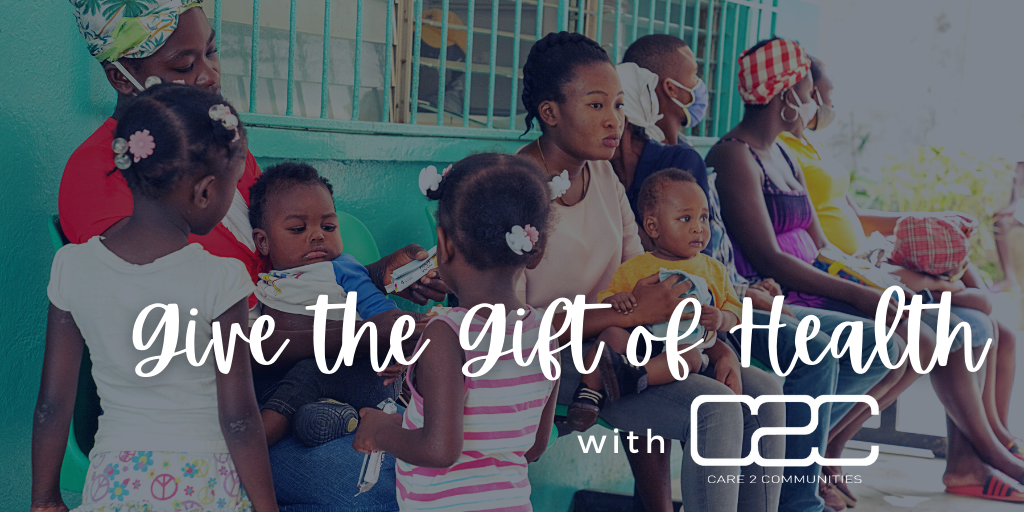 This has undoubtedly been a difficult year for people everywhere, and Haiti is no different. In addition to the COVID-19 pandemic, Haiti has experienced widespread political unrest, persistent inflation, continued depreciation of its currency, fuel shortages, and a rise in unemployment. High rates of serious malnutrition, low access to basic sanitation, and weak health systems are a dangerous combination in Haiti.
We are doing everything possible to sustain our daily operations in Haiti and provide critical health services to our communities. Now, more than ever, our community needs us. And we need you.
From now through GivingTuesday and until the end of the year, you have the opportunity to make a positive impact on vulnerable communities in Haiti by giving a gift from our 2020 Holiday Catalog. Here are some examples of the life-saving gifts you can choose from:
$10 supports sexual and reproductive health education for young women
$50 provides free first aid services at one C2C clinic
$100 purchases necessary lab equipment
This holiday season, help us share the gift of health and hope. Your generosity is needed now more than ever!