As we recently announced in our last blog, C2C has been selected as a Finalist for the 2019 P3 Impact Award! The P3 Impact Award was created by Concordia, the University of Virginia Darden School Institute for Business in Society, and the U.S. Department of State's Office of Global Partnerships to recognize and honor leading public-private partnerships (P3s) that improve communities around the world.

We wanted to share with you the feature that the Darden School of Business recently published about C2C's partnership with Haiti's Ministry of Health on its Ideas to Action website. You can access the full feature here to learn more about how our partnership is working to deliver sustainable primary care to low-income families in Haiti through a social enterprise model.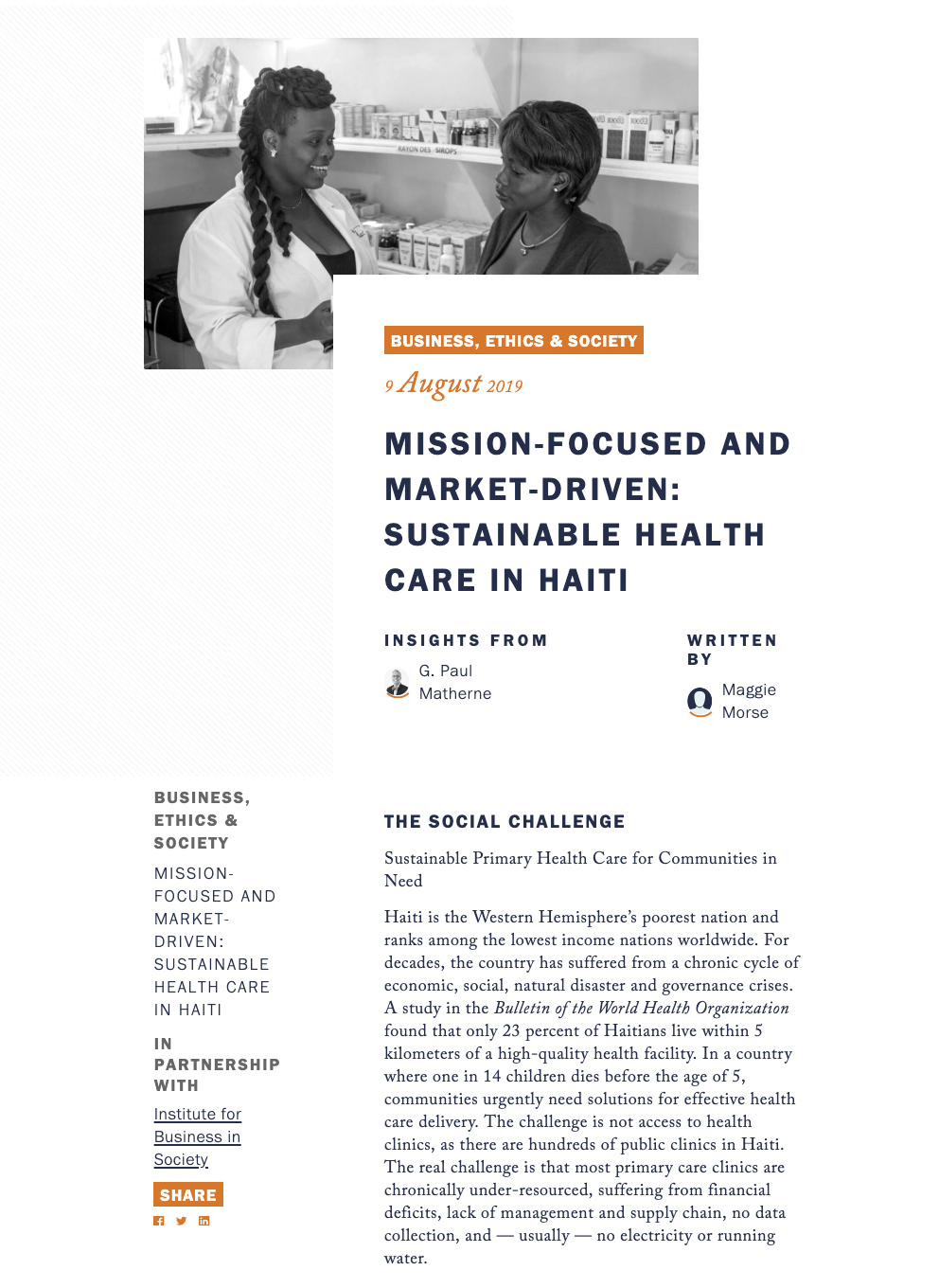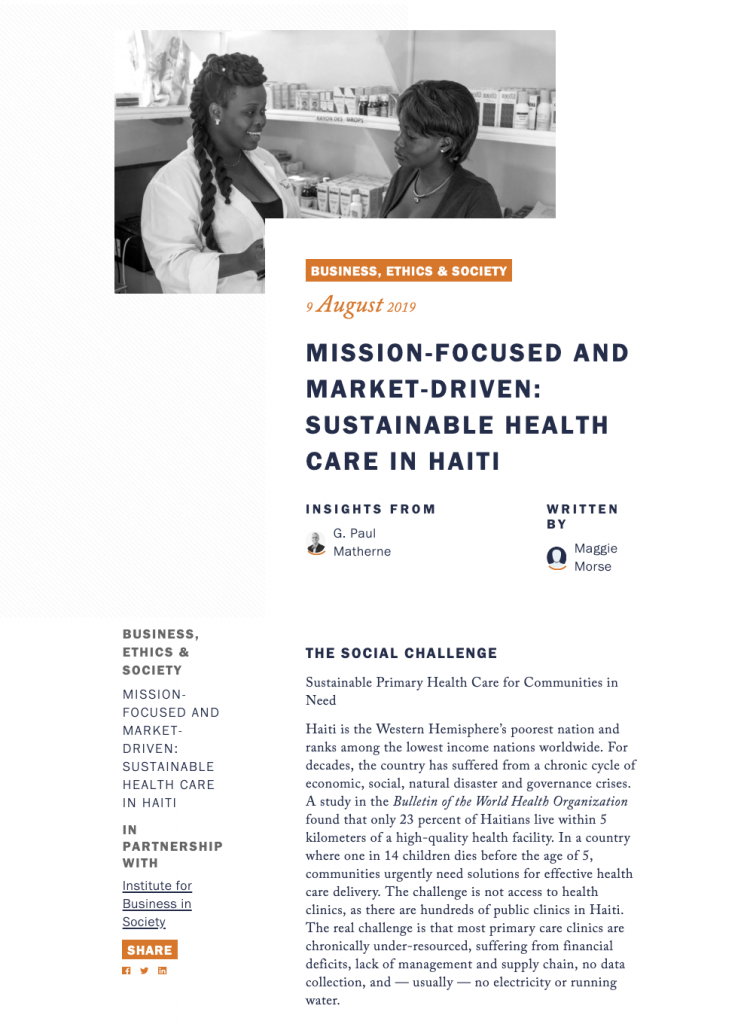 In the meantime, stay tuned for more news of the P3 Impact Award as we get ready to attend the 2019 Concordia Annual Summit in New York City on September 22-24.

Thank you for your continued support!