While the global COVID-19 pandemic has presented many challenges, it has also been a stark reminder of just how important vaccines are. Preventative medicine, like vaccines, is critical for healthy communities, but often we take these life-saving innovations for granted. 
Ensuring that routine vaccination is maintained or reinitiated during the COVID-19 pandemic is essential for protecting communities from vaccine-preventable diseases and outbreaks. Routine vaccination prevents illnesses that lead to unnecessary medical visits, hospitalizations, and further strain the healthcare system.
Typically, in the US and other developed countries, vaccines are easy to access and often even required; however, in places like Haiti, getting vaccinated is not a simple task.

In Haiti, even if there is an adequate supply of vaccines, logistics can often present major obstacles to distribution, especially refrigeration options for transporting and storing the vaccines (known as cold chain). The ideal temperature for vaccine storage is between 35°F and 46°F (2°C and 8°C) at all times. A 2018 article from New York Magazine further highlights this issue: "long distances, poor roads, hot weather, and unreliable electricity […] make deployment even more difficult." Indeed, getting vaccines where they need to be is extremely challenging in a country with a high disease burden, and with 50 children dying per day due to vaccine-preventable illness, this has had severe consequences.

Exacerbating the issue is the fuel required to transport vaccines. In 2019, Haiti faced waves of political unrest and violence due to a countrywide fuel shortage. The crisis, sparked by low fuel supply, low cash reserves, and high debt, affected nearly every person across the country. Road blockades and demonstrations made travel dangerous if not impossible; even many schools and hospitals were forced to close for weeks at a time.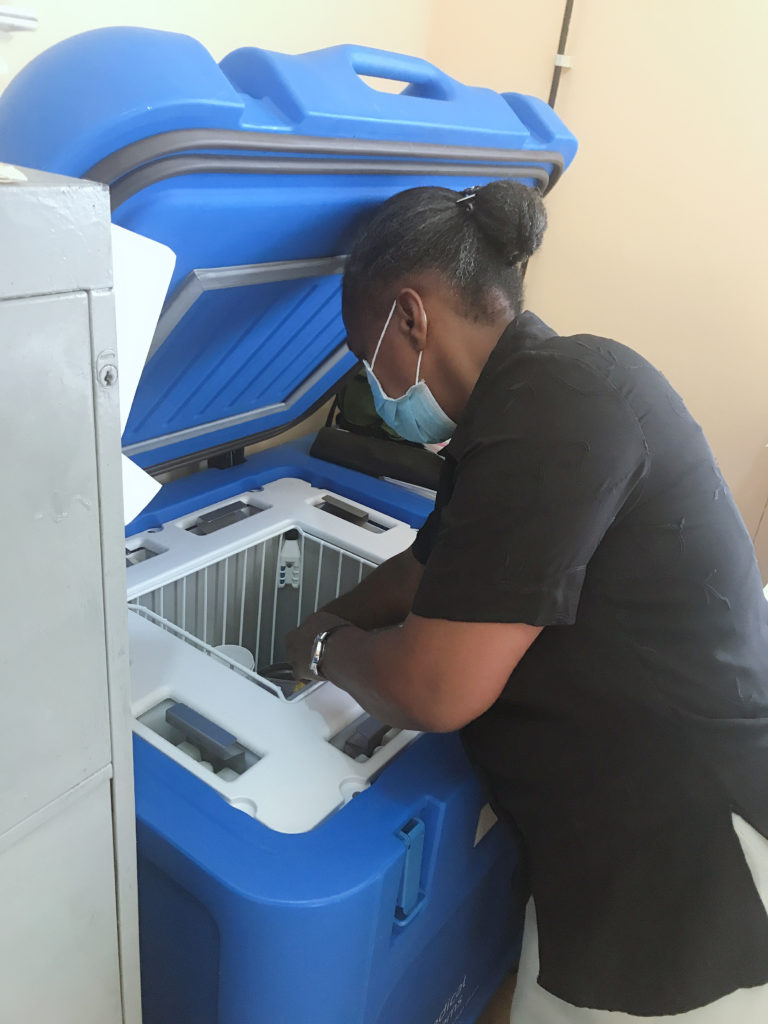 Luckily, with sunshine 90 percent of the time, Haiti is ripe for solar energy. The Ministry of Health is committed to increasing vaccination rates and is working on installing solar refrigerators in all public clinics. C2C currently has solar panel fridges at our clinics in Sinek, Bayeux, Savanette, and Roche Plate. Through a partnership with a solar company in Port-au-Prince (contracted by UNICEF), we will be installing a new solar-powered fridge at our Cap-Haitien clinic this month. Before we had solar energy, our fridges ran on propane tanks 24/7 and we needed to make sure that we kept a reserve tank in case one ran out. This was both costly and inefficient. Our new solar fridges are more cost-effective, environmentally-friendly, and easier for staff to use and maintain. This option is also more reliable than fuel, especially due to the increase in insecurity and lack of propane at certain times of the year. With solar fridges, C2C is able to provide life-saving routine vaccinations to children and families under our one-stop-shop model regardless of the state of Haiti's fuel supply, infrastructure, or political climate.