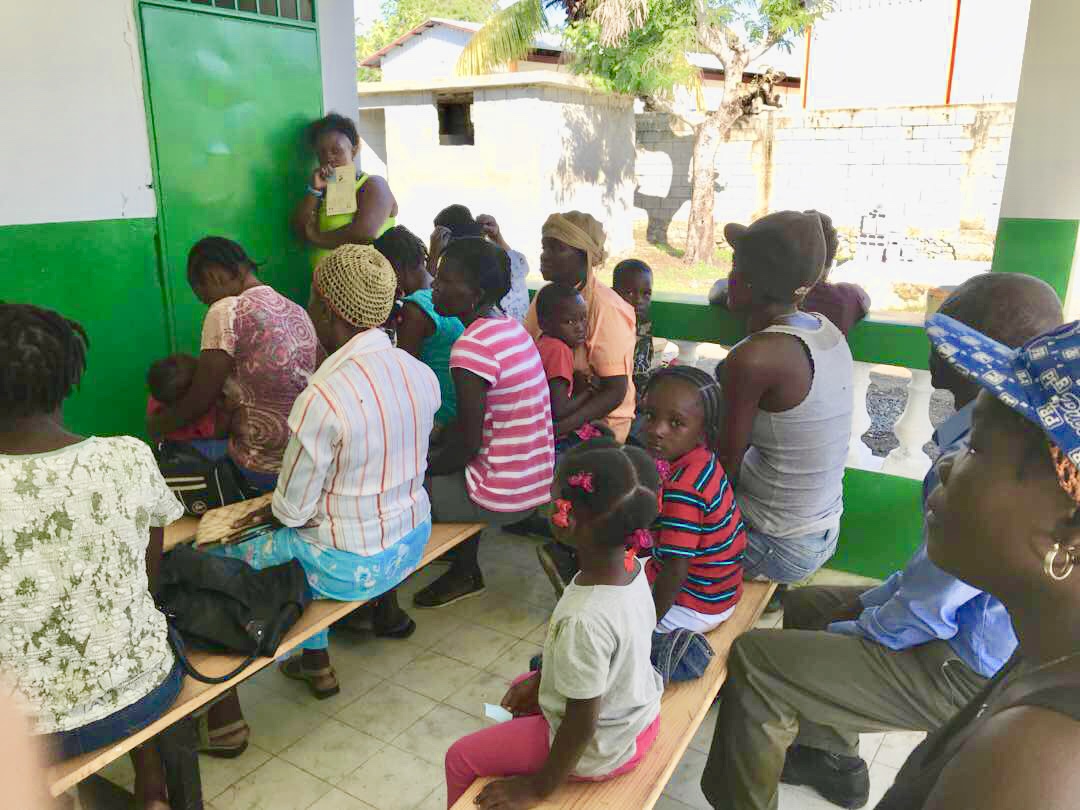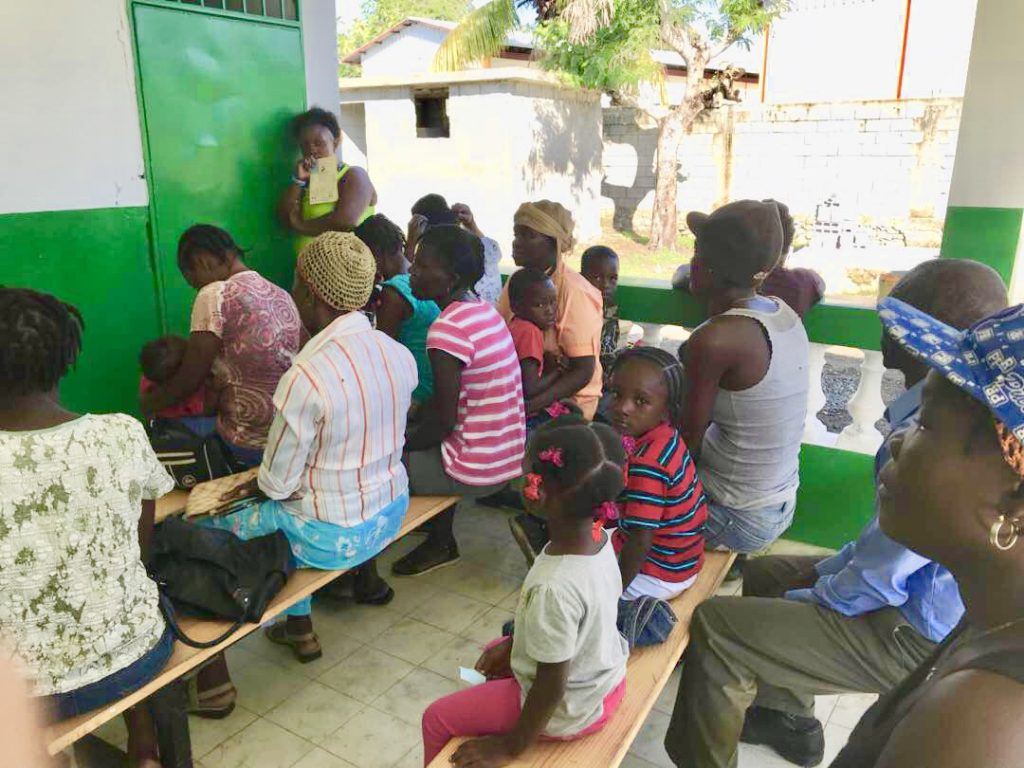 One month after the grand opening of the Sinek clinic and, though its impact isn't fully defined yet, we can clearly see that the community is happy to see its doors open. We began to experience a daily high volume of patients right on opening day. Sinek, the 4th clinic in C2C's growing network of community clinics, is surrounded by a population of nearly 20,000 people. Prior to its re-opening, the community lacked access to reliable, high-quality medical services.
We recently sat down with C2C's Chief Operating Officer, Dr. Samuel Bernard, to reflect on the journey of re-opening the Sinek clinic, its success in such a short period of time, and to discuss C2C's model evolution towards a Public-Private Partnership (PPP). Dr. Samuel told us that he was very excited about C2C's partnership with Haiti's Ministry of Health (MSPP) and, in particular, the renovation of failing public clinics. This partnership gives us the ability to breathe "new life" into these existing clinics. Dr. Jasmin, the Director of the Northern Department at the Haitian Ministry of Health, was just as thrilled as we were to embark on this mutually-beneficial journey.
Dr. Bernard shares his reflections about embarking on the PPP journey that begins with the grand opening of Sinek:
Addressing Concerns:
We knew Sinek was the right place to start, considering the clinic wasn't functional: patients never saw a doctor- only a nurse assistant and did not have any meds, exams, or lab tests to offer. At the same time, we knew we had to tackle a mountain of challenges before opening day. Despite the best efforts of the government to staff and equip a public clinic in Sinek, there simply was not enough public funding to pay salaries, secure the supply chain, or provide electricity or running water.
In order to tackle the internal issues and operations of the clinic, we had to address the many external challenges, such as:
Sourcing construction materials that weren't available in Haiti
Assessing the community and understanding what types of services they need
Educating the community about C2C's model and how it differs from the public clinics
Grand Opening:
Community members were excited and happy to see the changes to the clinic.
The Ministry of Health was glad to see that the clinic was supporting the community and that we wanted to include their input throughout the re-opening process. We had an overwhelming amount of feedback stressing that this is the only clinic that the community has and that they so are glad that they can depend on it to stay open and functional. The renovations to the clinic (from the inside and out) showed that our partnership with the government was headed in the right direction and it gave people hope that the Public-Private Partnership was indeed a winning model.
C2C Model Evolution:
Since the early years in Haiti, C2C developed methods for community-based market research, established key partnerships, built a local brand, and iterated core operating protocols (staffing, task-shifting, electronic medical records, quality standards). We believe that our model, having demonstrated both health impact and business traction, is ready for replication to new communities.
C2C is growing its network in northern Haiti. We now operate 4 clinics with plans to open another 6 clinics in the next two years, reaching 50,000 people annually by 2020. We have always worked in close collaboration with the Haitian Ministry of Health, offering national priority programs like immunizations and antenatal care free-of-charge. Starting with Sinek, we have begun to formally expand our collaboration with the Ministry to a public-private partnership (PPP) model, rehabilitating existing public clinics to achieve high benchmarks of service delivery and quality, by adopting the C2C model for clinic management.
Sinek patients have welcomed C2C with open arms and are happy that the clinic is clean, safe, professional, and trustworthy. This successful start to the partnership gives Haiti's government hope that replication in other communities is possible and on a path to transforming healthcare in Haiti.