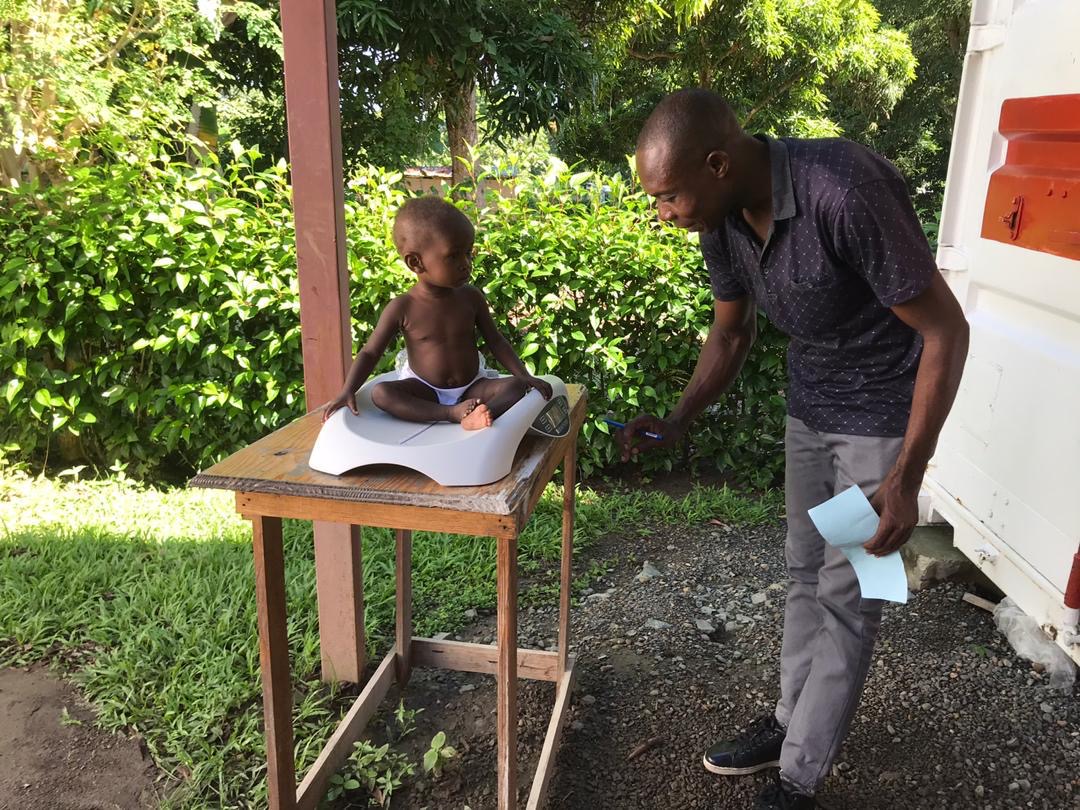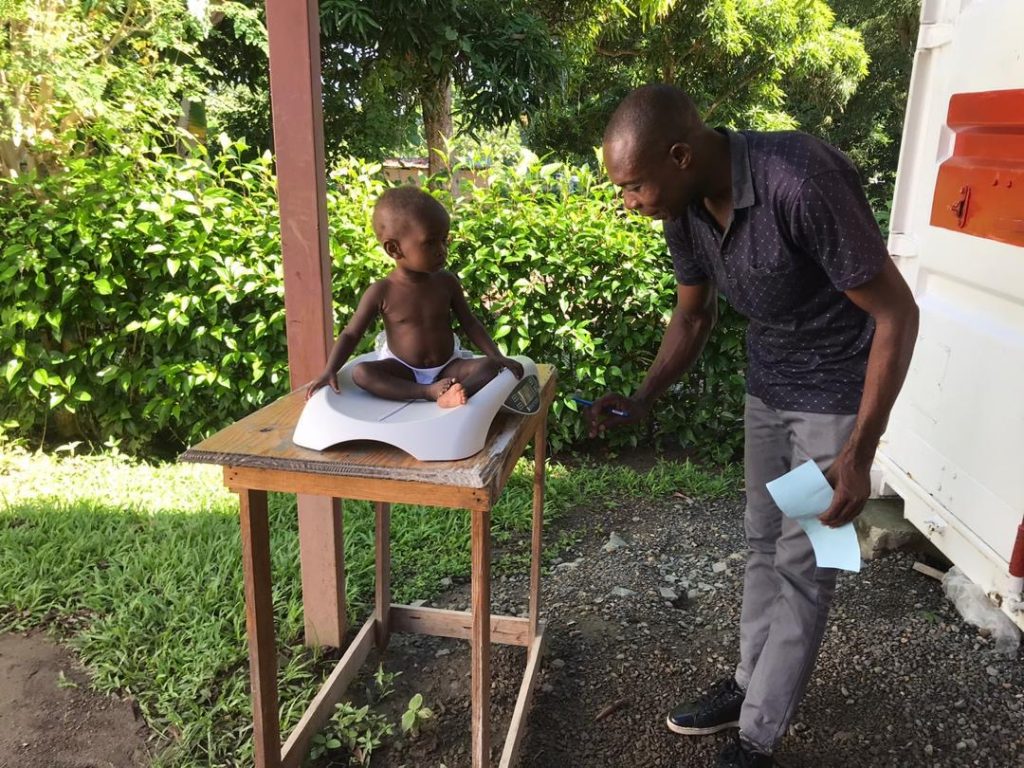 At Care 2 Communities, our main focus has always been to provide quality primary health care to communities in Haiti. Through our network of six clinics, we are able to treat approximately 3000 patients per month. In addition to primary health care, we offer different specialty programs, including our malnutrition program, which has operated for the past three years thanks to generous contributions from our supporters.

Through our malnutrition program, we have been able to save the lives of hundreds of children by providing nutritional aid in order for them to reach an adequate weight and maintain healthy growth. We admit children between the ages of 6 and 59 months with moderate and severe malnutrition, providing them each week with a peanut paste fortified with 13 vitamins and 10 minerals called Ready-to-Use-Therapeutic-Food (RUTF), also known as "Plumpy Nut," or as Haitians call it, "Medika Mamba." A moderately malnourished child will stay in the program for 6-8 weeks and a severely malnourished child will remain for up to 12 weeks. Children come once a week with their caregiver and are seen by a malnutrition nurse where they are weighed and their progress is assessed. The children are given a certain quantity of Medika Mamba sachets depending on the nurse's evaluation. Only when they reach a desirable weight will a child be discharged from the program.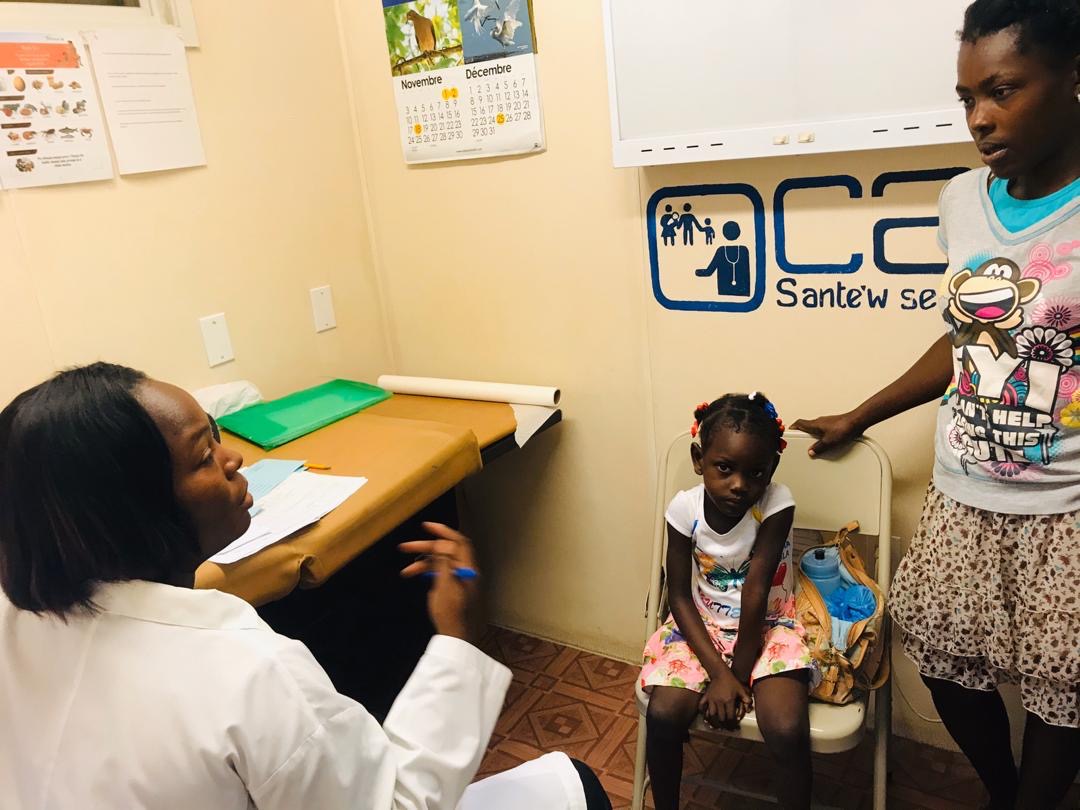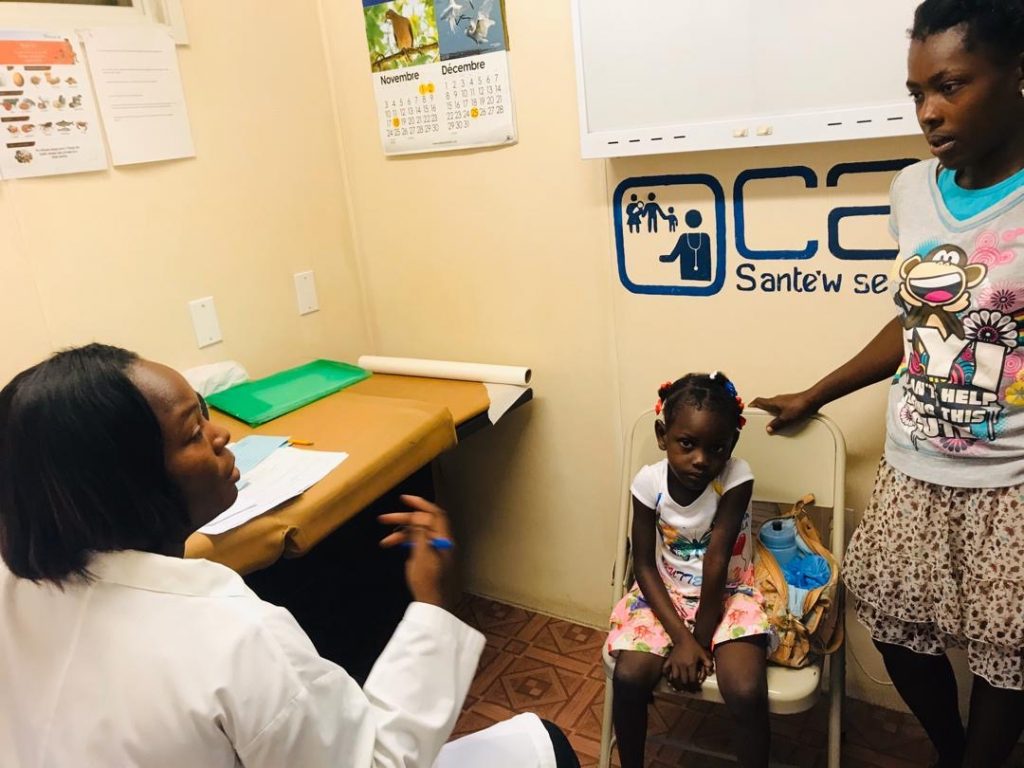 On top of assessing every child in the program, our nurse gives educational talks about malnutrition on dedicated days and has a one-on-one conversation with each parent or caregiver. The educational lessons tackle different matters which are adapted to the general Haitian population. The nurse discusses subjects such as eating habits, Haitian food groups, vitamins and minerals, health issues, treating water, hygienic practices, diarrhea prevention and treatment, along with many other topics. The educational part of the malnutrition program is extremely crucial. The lessons offer caregivers the opportunity to improve their practices at home and deliver beneficial information that not only will help their child during the program, but also after reaching an ideal weight. In addition, the lessons can be passed on to other members of the household, friends, and neighbors. 
Another vital aspect of the malnutrition program is the community health workers, who ensure we reach as many children as possible. Due to parents often being ill-informed of the severity of their child's malnutrition, our community health workers go into the field and screen children. This way, we can find these children at an early stage and be able to put them back on a healthy track.

The vast majority of the children enrolled in the program come from some of the poorest households in remote areas every week to attend the malnutrition program. To help them with the burden of transportation, C2C gives each household a stipend. This gesture helps reduce dropout rates, ensures children come to the weekly weigh in, and eases stress on the caregiver accompanying the child.
Overall, because of this program and its dedicated staff, hundreds of malnourished children get the chance to have a brighter future.